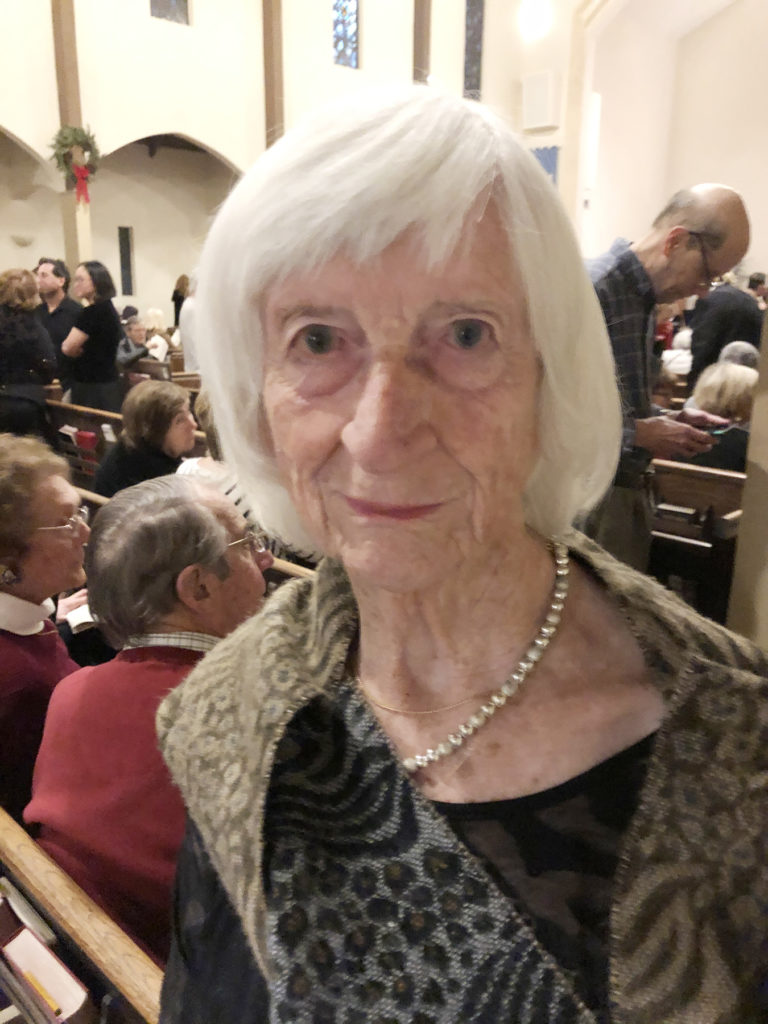 Longtime Pacific Palisades resident Sigrid Hofer, known for her decades of volunteer service to the community, passed away December 16 in Santa Monica after a brief hospitalization for a heart ailment. She was 86.
She was born Sigrid Hoch in Kaltenkirchen in the German province of Schleswig-Holstein on June 4, 1933, the third of four children of Ernst and Christine Hoch, and grew up in the small town of Alveslohe, where her father worked as a housepainter and ran a general store. After completing high school, she attended a women's business college and worked for a time at an import-export firm in Hamburg.
Around 1947, she met Arnold Hofer, whose family, fearing the advance of the approaching Russian Army at the end of World War II, had fled their farm in East Prussia and after more than a year of heading west, eventually re-settled in Alveslohe.
Arnold and Sigrid dated until he emigrated to the United States to seek better opportunities in his trade as a tool-and-die maker, but they still corresponded via letter-writing. After serving in the U.S. Army and moving further west to California, Arnold returned to Germany to propose to Sigrid, and she then emigrated to the U.S. as well, in 1957.
The young couple married at St. Paul's Lutheran Church in September of that year, and lived in Santa Monica. Sigrid worked as a teller at Bank of America in Venice while Arnold worked at Del Mar Engineering Laboratories.
In December of 1960, expecting their first child, they bought a modest house in the Alphabet Streets in Pacific Palisades. Their son Manfred was born in 1961, followed by brother Tom in 1963. The two boys attended the local public schools, and Sigrid joined and was active in the PTA at Palisades Elementary and Paul Revere Junior High, also serving as the librarian at the elementary school.
Thus began her "career" of local volunteer work, as she joined the Board of the Palisades Symphony, and soon thereafter also got involved with Theatre Palisades, when longtime friend and then TP President Eva Holberg prevailed upon her in the early 1980s to help with the group's fundraising efforts to build the Pierson Playhouse.
She soon joined that board of directors as well and became actively involved in handling mailing and hospitality for both organizations. In the decades since, she became a fixture at every concert and theater opening night, often being the first person to welcome in audience members.
Theatre Palisades recognized Sigrid's work with the organization's highest honor, the Lelah T. Pierson Award, in 1996, and the Pacific Palisades Community Council and the City of Los Angeles recognized her and Arnold in 2010 with their Community Service Award.
Sigrid grew up in a family which, particularly on her mother's side, revered music, and she was a passionate lifelong supporter of classical music, especially chamber music. Although she did not play an instrument herself, she could sing, and joined the Palisades-Brentwood Chorale in 1963, shortly after its inception by the City of Los Angeles to promote involvement in the performing arts.
She stayed a member of the group for over 55 years, performing in her last concert a week before she passed away.
Sigrid was a board game enthusiast and an avid reader, and was especially supportive of local authors. She loved to travel, and particularly loved to return to her native Germany and visit the parts of the country she had not previously seen.
She is survived by Arnold, her husband of 62 years, and sons Manfred and Tom, as well as her sisters Renate Gayny of San Carlos, California, and Gisela Gadewoltz, of Henstedt-Ulzburg, Germany. Her brother, Gerhard Hoch, predeceased her four years earlier.
A memorial celebrating Sigrid's life will be held at 2 p.m. on Saturday, January 25, at Palisades Lutheran Church, 15905 Sunset Blvd. In lieu of flowers, donations may be made in Sigrid's memory to Palisades Symphony, the Theatre Palisades Building Fund, or other charitable organization.
Theatre Palisades is dedicating its current production of "Steel Magnolias" to Sigrid.
Susan Rosenstein, the choral conductor of the Brentwood-Palisades Chorale, said that their concert in May will be performed in Sigrid's memory.