The Temescal Canyon Association hike led by local historian Randy Young, started on the corner of Los Liones Road and Sunset Boulevard promptly at 2 p.m. on Sunday, January 8.
It began mundane enough as Young explained that the lush state park filled with mature trees (that is north and west of Fire Station 23) had once been considered for a housing development.
The land had been stripped of all vegetation, graded, and the canyons scaled. But once it was discovered that the land was geographically unstable, plans were dropped.
In 1968, a group of volunteers stepped up to restore the Canyon to its natural habitat. Rocks were brought in for the stream channels, weeds and non-native plants removed and plants native to the Santa Monica Mountains planted—this was all done by volunteers—mostly women, who were dubbed "Glamazons."
"It has become one of the most used parks in the state system," Young said.
A Paseo Mirmar group had claimed credit for stopping the DWP from putting a substation behind Station 23 a few years ago. Young clarified, that it was the state that had refused to let the City put the DWP substation on its land.
"Parkland is not supposed to be banking system for bad planning," Young explained.
Walking up Castellammore, hikers soon came to the garage where Thelma Todd had been discovered dead on December 16, 1935.
A Palisadian, Todd was one of the biggest Hollywood stars of the late 1920s and early '30s, yet her death has remained a mystery.
The 30-year-old actress, nicknamed "Hot Toddy," was known for her comedy roles and had appeared in about 120 films, including the Marx Brothers films "Monkey Business" and "Horse Feathers." She co-starred with Buster Keaton and Jimmy Durante in "Speak Easily," and was working on a Laurel and Hardy film, "The Bohemian Girl," at the time of her death.
Todd had been married to Pat DiCicco for a short time but had divorced him. It was unspoken but acknowledged that he beat her. (Later, DiCicco married 17-year-old Gloria Vanderbilt, who also accused him of abuse.)
After her marriage ended, Todd, became involved in an affair with the famous director Roland West, who was still married to wife Jewel Carmen.
In the lower portion of the building at Porto Marino and PCH, Todd and West owned Thelma Todd's Sidewalk Café. On the upper level, there was a private club the Joyas Café and a casino. Todd, a teetotaler, had an apartment on the second floor.
On Saturday night December 14, Todd, dressed in a mauve and silver lame evening gown, mink coat, high heels and wearing a small fortune in jewelry, attended a party hosted by Stan and Ida Lupino at the Trocadero.
West, who did not attend the party, told Todd to be home by 2 a.m.
At the party, Todd fought with her ex DiCicco, but later a chauffeur drove her to her apartment, arriving around 3:45 a.m. He left her by the door.
On Monday, December 16, 1935, Todd was found dead in her car a block from the restaurant inside a garage owned by Carmen and West.
According to Young, Todd was initially found on the passenger side slumped over to the driver side, but by the time the police arrived, she had been moved to the driver's seat.
Jack Sauer, who operated a gas station in Pacific Palisades, and who worked on Todd's cars, was called by West to come to the hillside garage. Young, a local historian, recalls Sauer later telling him, "How did she get a gash on her face?"
Another Palisadian at the scene, Ysidero Reyes, thought it was odd that the police called the funeral home before the coroner. Reyes also saw Todd and said, "She was hit hard."
One report said Todd had suffered a broken nose, broken ribs and bruises, which would seem to rule out suicide. At an inquest held two days later, the surgeon testified that there were no marks of violence but recommended a further investigation.
The L.A. Times reported in "Body of Thelma Todd Found in Death Riddle" that "because there was no apparent reason existed for her taking her own life, investigating officers desperately sought an answer to the mystery of her death.
"Coagulated blood marred the screen comedienne's features and stained her mauve and silver evening gown and her expensive mink coat when she was found. Her blond locks pathetically awry in the front seat of her automobile in the garage of Roland West, film producer and director, in front of West's residence at 17531 Pasetano Road, less than 500 yards from Miss Todd's cafe on the Roosevelt Highway."
"They found the garage doors closed, and the ignition key of the automobile turned on—but they could find no reason for Miss Todd taking her own life."
The newspaper reported that "Miss Todd returned to roadside care about 3 a.m. Sunday, sought entrance to her apartment above the cafe and finding that she had not key to the apartment, had walked up the winding hill leading to the West's garage or to West's residence.
"West told police that he was awakened by the barking of his bulldog at about that hour on Sunday morning but that he had not investigated the cause of the barking."
Subsequently, a grand jury closed the case, determining that it was carbon monoxide poisoning that had killed her.
During the hike, Circling the News walked and spoke with Castellammare resident Shirley Hagstrom, who has lived in that area since 1972.
Then the pieces of the murder fell into place.
According to Young, Todd was happy, not depressed and had gone on several dates with a local resident shortly before her death.
And the LA Times reported "Possibility of suicide was rejected by the investigator because he found more than 100 Christmas presents, wrapped and addressed in her apartment at the time her tragic death, and that she had just begun work on a new motion picture."
It was reported that when she returned to the café after the party, West had locked her out of her apartment in the building on Porto Marino and PCH.
Supposedly, she kicked the door a few times and then just walked a block up to the garage, to her car.
Raymond Chandler, who also lived in the Palisades, later described Todd's café in his book, "Farewell My Lovely." He also described Castellammare streets as angled like worms in a bait can.
Hikers were able to see the block that Thelma Todd would have had to walk to get to the garage. The back and forth road that was once there has long slid away.
"There's no way she would have walked up that hill in a silver lame dress and high heels," Hagstrom said.
Case closed.
The Hollywood Revue "The Mysterious Death of Thelma Todd" writes "For Thelma to get to the garage, she would have either had to climb over 270 stairs or walk through some dark streets through a very hilly area. In either case, it was hardly a little stroll and her shoes surely would have gotten dirty and damaged in the process.
"But when her body was found, the wear and tear on her shoes simply wasn't consistent with having walked that sort of distance. During the investigation into her death, an officer with a similar build tried making the walk in comparable shoes and her shoes were much dirtier than Thelma's. Thelma's feet were also clean, and her stockings were undamaged, so she certainly didn't try walking without her shoes."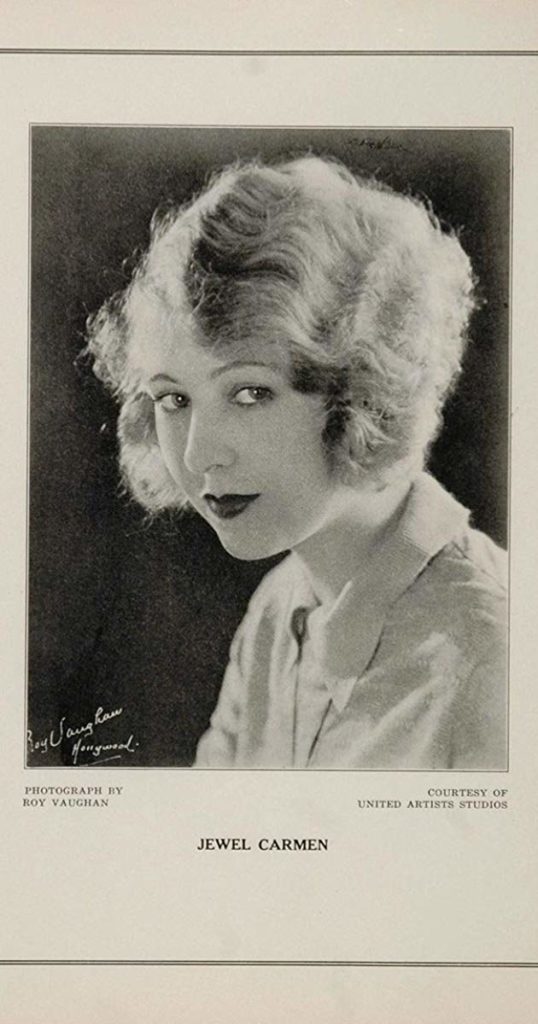 More likely, Todd, 29, came back to her apartment, quarreled with West or his soon to be ex-wife Jewel Carmen.
Todd was struck and killed, and her body needed to be moved and her death explained, otherwise Carmen or West could face jail time.
Someone brought Todd's car down to the road behind the café. Todd was loaded into the passenger side and driven up to the garage. The car was parked in the garage, the door shut and the motor left running. She was discovered on Monday morning.
But to make things even more confusing, according to the Times report, a woman, claiming to be Todd called Mrs. Ford of Laurel Canyon on Sunday and said she planned to come to the Ford home for a cocktail party that Sunday evening. A Hollywood waiter reported that at 2 p.m. he saw Miss Todd drive by his restaurant in her car.
Was Todd already dead and Carmen, also a blonde, helping herself or her husband with an alibi?
Young said that all of the testimony before the grand jury was straightforward, except that of West. "He didn't answer the questions he was asked," Young said.
Jewel Carmen, an actress,  had a past. Born Florence Lavina Quick, she was involved in several scandals. She first came to public attention as a 15-year-old who was involved with a 35-year-old automobile dealer. He was investigated for a white slavery ring, but then was accused of statuary rape. Quick also implicated his friend. Quick failed to appear in court and the case was dropped. She subsequently changed her name to Jewel Carmen.
She then filed two lawsuits against Fox Film Corporation over her contract. She initially won the first, but the decision was overturned on appeal. She prevailed on her second lawsuit, but the Judge made it clear he did not approve of the legal loophole she used. It was during this time (1918) she married Roland West.
Carmen and West divorced in 1935 after Todd's death. Although Carmen had acted in 37 films and was only 38 years old, she retired from the public eye.
West's 1928-29, film "Alibi" had been nominated for Best Picture, with best actor and art direction nods.  According to Wikipedia "Following Todd's death and his divorce, West, who was known for innovative proto-film noir movies, rarely worked and withdrew into virtual seclusion."