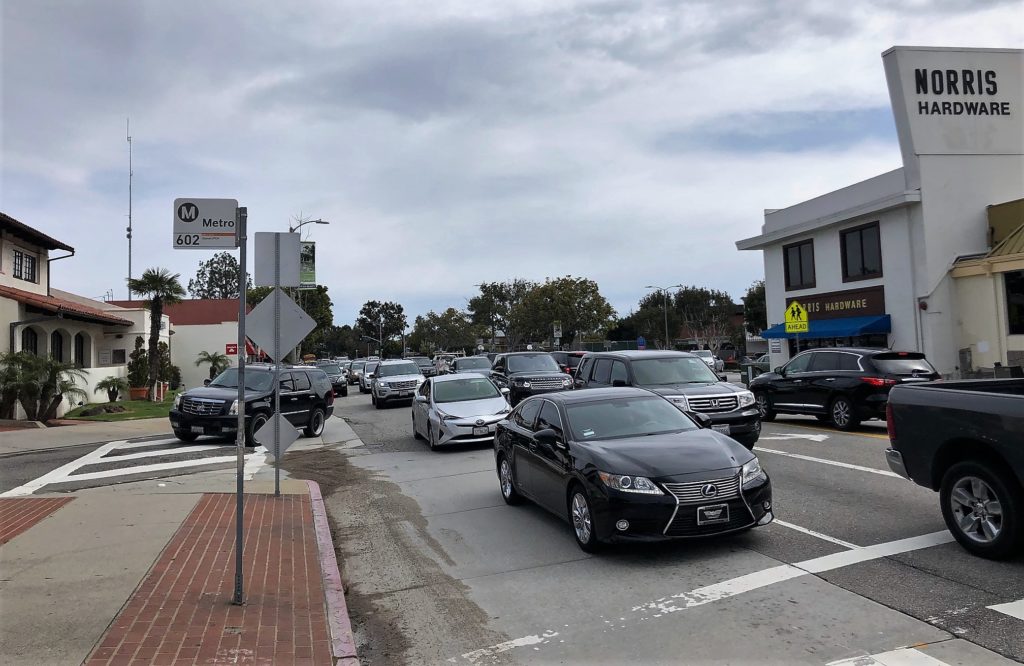 A reminder that the Genesis Invitational is being held at the Rivera Country Club through this weekend and traffic will be heavy on Sunset in late afternoon, when the tournament ends and spectators head for home.
Additionally, one lane of southbound (east) Pacific Coast Highway will be closed near the Bel-Air Bay Club Friday through Sunday. According to Hans Laetz of  KBUU News: "A pipe that has been leaking water for years near the right lane of PCH at the Bel-Air Bay Club will be fixed this weekend. One lane of eastbound PCH will be closed, heading towards Santa Monica just past Sunset Boulevard for three days and nights."
According to KBUU, for more than 10 years there has been a wet spot on the highway that has been visible to drivers. "We didn't think it was a leak, but now we are of the opinion that it needs to be fixed," an official told KBUU.
L.A. County Public Works discovered a small leak on the 30-inch transmission main below PCH near Las Pulgas Canyon, between Sunset and Temescal Canyon. This transmission main serves L.A. County Waterworks District No. 29 in Malibu.
The water main repair is near where construction is already underway on a widening project at the double set of S-curves by the Bel-Air Bay Club.
According to a City of Malibu Emergency Services release: "In an effort to minimize traffic impacts on PCH, emergency repair of this leak will begin on Friday morning, February 14, at approximately 10 a.m. Eastbound traffic on PCH will be reduced to one lane during the entire repair. At this time, the repair is not anticipated to be completed until Sunday, February 16.
"All water storage reservoirs in the District have been filled in an effort to maintain water service to customers during the repair work, and no fire hydrants will be impacted by the outage. However, some customers may experience lower water pressure than normal, and customers of the District are encouraged to be especially conscious of their water use during the repair to assist in ensuring continuous water supply to all customers."