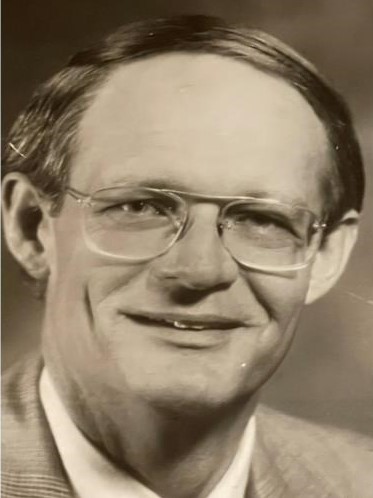 Longtime Palisadian Thomas Merritt Adams, 86, passed away on December 9 from complications following a stroke.
Three traits characterized Tom's life: hard work, leadership and humor.
Born September 27, 1935, Tom grew up in Kirkwood, Missouri, a suburb of St. Louis. He graduated Magna Cum Laude from Washington University in St. Louis where he was Student Body President and a member of Phi Beta Kappa, ODK (a service fraternity) and Phi Delta Theta fraternity. He was also awarded the Air Force Arnold medal as top of his ROTC class.
After graduation, Tom attended the London School of Economics on a Fulbright scholarship, and it was there that he met Sarah Davis, who would become his wife.
Tom returned to Washington University to earn his law degree with honors, and he was also Student Body President. After law school, Tom served as a Judge Advocate in the Air Force in Salina, Kansas and, while there, he received the Air Force Commendation Medal for special service.
Tom's civilian career began at the Securities and Exchange Commission (SEC) where he served as a staff lawyer and assistant to one of the Commissioners. While in Washington, Tom earned a Master of Law degree at George Washington University.
Following his work at the SEC, Tom moved to California to lead TransAmerica Investment Management Company, and he served as CEO for ten years. Later in his career, Tom entered private practice with a focus in securities and business law.
The family moved to Pacific Palisades in 1969 and with his beloved wife Sarah, Tom raised four boys: Mark ("Merritt"), John, Will and Tom. He was also the proud grandfather to Spencer, Carter, Kyle, Jackson and Emma.
While living in Pacific Palisades, Tom became involved in many civic activities. He was the president of the local nonprofit "No Oil" organization, which successfully opposed oil drilling along the Palisades coastline.
Tom served on the Board of the YMCA where he was Chair of fundraising. He was a member of the Palisades Americanism Parade Association, and especially enjoyed announcing the annual parade along Sunset Boulevard.
He served on the Vestry at St. Matthew's Church, and as the Chairman of the Board of Family Services in Santa Monica.
With his wife Sarah, Tom also led a nonprofit for Romanian children who taught their award-winning art techniques to local children and stayed with Palisades families.
Tom will be remembered for his sense of humor and his avid enthusiasm for his work and family.
Sarah Adams told Circling the News, "In my husband's later years he suffered a number of strokes which caused him to curtail his community activities. However, he continued to pursue new learning by taking courses in California history, music appreciation, and art history at Santa Monica College Emeritus Program."
She continued, "When our boys were younger, he dragged us all over California to see as many of the Missions as he could, trying to instill some of his enthusiasm for history into his sons, who at the time were more interested in surfing."
Originally, the Adams family planned a memorial service for January 8 at St. Matthew's, but due to the surge of the contagious Omicron virus, the service has been postponed. A new date will be announced.