(Editor's note: Palisadian Alan Eisenstock's 19th book "Redeeming Justice" co-written with Jarrett Adams, came out on September 14 and was named the Best Book of September by Amazon. "A consuming tale of a broken legal system, its trail of ruin and the fortitude needed to overcome its scarring."
When Eisenstock is not writing, he pursues what he calls "a crazy labor of love side project" that he started in March 2020: sending a weekly Covid-themed playlist of songs to his family and friends. These playlists (which can be downloaded on Spotify click here span rock 'n' roll and pop music from the 1950s to 2020, and Eisenstock adds one or two lines of commentary about each song that is clever, amusing and informative. Part one was printed on January 2–and this is a follow up list.)
Hi, Everyone,
As COVID surges and the death toll continues to rise, we end the year 2021 with, sadly, a staggering number of American deaths caused by this virus–more than 800,000 Americans gone. What to do? Idea. Here's Part Two of "Deadly COVID Blues"–19 "death" songs. Listen up!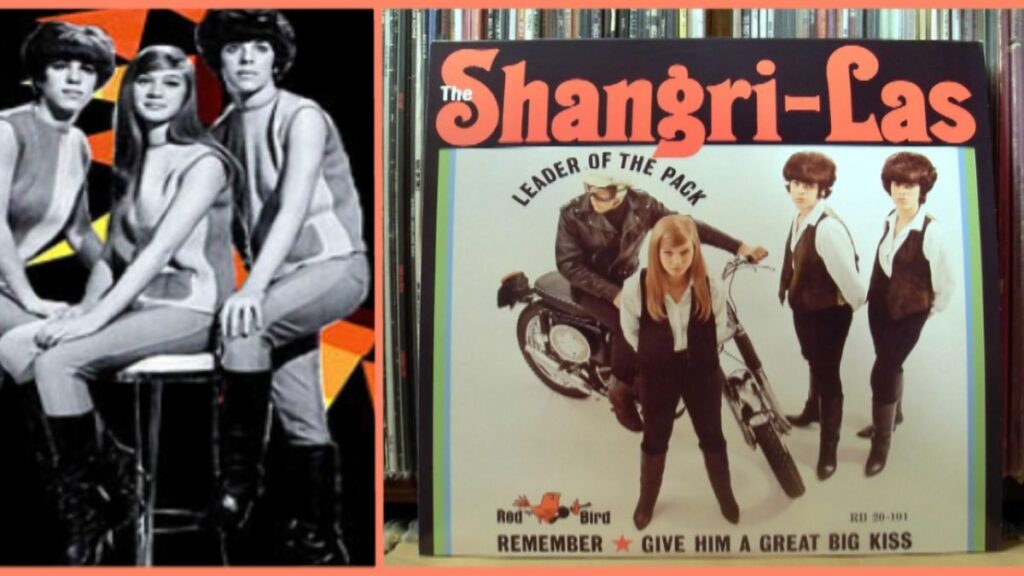 "Leader Of The Pack" The Shangri-Las. Popular girl group from New York. I call them the "Queens of Teenage Tragedy." This song written by George "Shadow" Morton, Jeff Barry, and Ellie Greenwich was their biggest hit, reaching #1 in 1964. Another car crash death ditty.
"Murder Incorporated" Bruce Springsteen. Bruce wrote this raucous song in 1982 intending to include it on the Born In The U.S.A. album. It didn't make the cut. He finally released it in 1995 as part of his Greatest Hits album.
"And When I Die" Blood, Sweat & Tears. Jazz-rock-folk group formed in New York. Laura Nyro wrote this song for Peter, Paul & Mary in 1967. BST covered it a year later, resulting in a big hit. An optimistic death song, proclaiming "And when I die and when I'm gone, there'll be one child born in this world to carry on."
"Killing Me Softly With His Song" Roberta Flack. Exquisite singer from Black Mountain, North Carolina. This monster hit, written by Charles Fox and Norman Gimbel, won Roberta a Grammy for Record of the Year in 1974. Apropos of nothing, her middle name is Cleopatra.
"Tell Laura I Love Her" Ray Peterson. Another car crash death song. Texan Peterson had a big hit in 1960 with this lament written by Jeff Barry and Ben Raleigh. This is Jeff Barry's second appearance on the playlist. He's the bard of car-crash songs.
"New York Mining Disaster 1941" Bee Gees. British-Australian kings of pop, folk, rock, and disco. Brothers Barry and Robin Gibb wrote this touching song about a miner trapped in a caved-in mine. A big hit for them in 1967.
"Schubert: String Quartet No. 14 in D Minor" Le Quatuor Arod. Schubert wrote this string quartet aka "Death And The Maiden" in 1824 when he became ill and realized he was dying. The extraordinary chamber group Le Quatuor Ard interprets. Thanks to the esteemed Mr. Bruns for mentioning this Schubert guy.
"Ohio" Crosby, Stills, Nash & Young. Neil Young wrote this stunning 1970 song after seeing a photograph of the Kent State shootings in a magazine. This became the group's signature protest song. LOVE.
"Brick" Ben Folds Five. North Carolinian Folds formed an alternative rock trio he called Ben Folds Five because it sounded better than Ben Folds Three. This, their biggest hit from 1997, is about the death of a relationship after a difficult life decision. Supposedly, it's autobiographical.
"Bird Dog" The Everly Brothers. This may be random but after two weeks of death/dying songs, I need a two-minute intermission. I want to hear the Everly Brothers. I have no idea why. Here's their big hit from 1958 written by Boudeleaux Bryant.
"Ripple" Grateful Dead. Not a "death" song per se, but written and performed by The Grateful Dead. Robert Hunter wrote the music allegedly after drinking an entire bottle of wine. Jerry Garcia wrote the lyrics to this 1970 classic Dead song. Got to love a band whose bassist is nicknamed "Pigpen."
"If We Were Vampires" Jason Isbell & The 400 Unit. Alabama-born, a former member of Drive-By Truckers, and one of my favorite singer-songwriters. This is Jason's big hit from his 2017 album The Nashville Sound, written with his wife Amanda Shires. They turn the inevitable truth that we all going to die into a gorgeous love song. LOVE.
"I'll Fly Away" Gillian Welch, Alison Krauss. Bluegrass goddess Welch (she was born in New York) and country fiddler Krauss (she was born in Illinois) team up on this 1940 gospel song from the soundtrack of the Coen Brothers' film O Brother, Where Art Thou? The song is about "flying away to Heaven," i.e. dying.
"Tears In Heaven" Eric Clapton. Continuing the acoustic portion of the playlist. Here's anti-vaxxer and all-around idiot Clapton singing the song that just gets to me. He wrote it 30 years ago after the accidental death of his 4-year-old son.
"Can't Stand Losing You" The Police. The second single from their first album Outlandos d'Amour. This reggae-tinged ditty about teenage death hit #2 internationally in 1978.
"Do You Realize??" The Flaming Lips. Oklahoma City psychedelic rock band led by singer/writer Wayne Coyne. This single comes from their essential 2002 album Yoshimi Battles the Pink Robots. "Do you realize that everyone you know someday will die?"
"Sorrow" The National. My favorite band sings one of their best songs, from their 2010 album High Violet. I've seen them in person 10,417 times. LOVE.
"Murder In The City" The Avett Brothers. The most harmonic brothers since Don and Phil Everly, North Carolinians Scott and Seth Avett kill me with this song. "If I get murdered in the city, don't go revenging in my name." LOVE.
"Freddie's Dead" Curtis Mayfield. One of the most influential singer-songwriters-producers in R&B history, Curtis was the driving force behind The Impressions. He wrote this song for the 1972 film Super Fly. We bookend our playlist, starting and ending with a car crash death song. "If you don't try, you're gonna die!"
That's it. Two "deadly" playlists. I think this is one of my favorites of 2021. Some advice:
Don't Forget To Disinfect and… PLAY IT LOUD!
The link again: click here.
Fact Check
Ben Folds did name his band Ben Folds Five because it sounded better than Ben Folds Three.
Roberta Flack's middle name is Cleopatra.
I have not seen The National 10,417 times. I've seen them a mere 10 times.
YESTERDAY'S POLL QUESTION:
Of course, in a death playlist, "Dead Man's Curve" and "Teen Angel" ended deadlocked.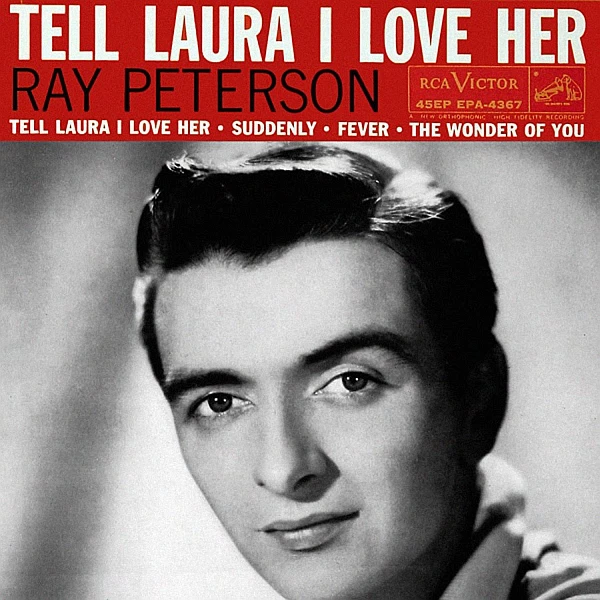 THIS WEEK'S POLL QUESTION:
Car Crash Death Challenge #2: "Leader Of The Pack" or "Tell Laura I Love Her." What do you got?
So that's how we end 2021, a year to remember.
I wish you all a happy, healthy, safe, sane, productive 2022.
Thanks for listening… and reading,
Alan