(Editor's note: Palisadian Alan Eisenstock's 19th book "Redeeming Justice" co-written with Jarrett Adams, came out on September 14 and was named the Best Book of September by Amazon. "A consuming tale of a broken legal system, its trail of ruin and the fortitude needed to overcome its scarring."
When Eisenstock is not writing, he pursues what he calls "a crazy labor of love side project" that he started in March 2020: sending a weekly Covid-themed playlist of songs to his family and friends. These playlists (which can be downloaded on Spotify click here span rock 'n' roll and pop music from the 1950s to 2020, and Eisenstock adds one or two lines of commentary about each song that is clever, amusing and informative.)
Hi, Everyone,
The New York Times reported that New Zealand Prime Minister Jacinda Ardern has abandoned her strategy of eliminating COVID-19. She said, "We must now live with the virus." What to do? Idea. Here are 17 "together," "two of us," and "side by side" songs. Listen up!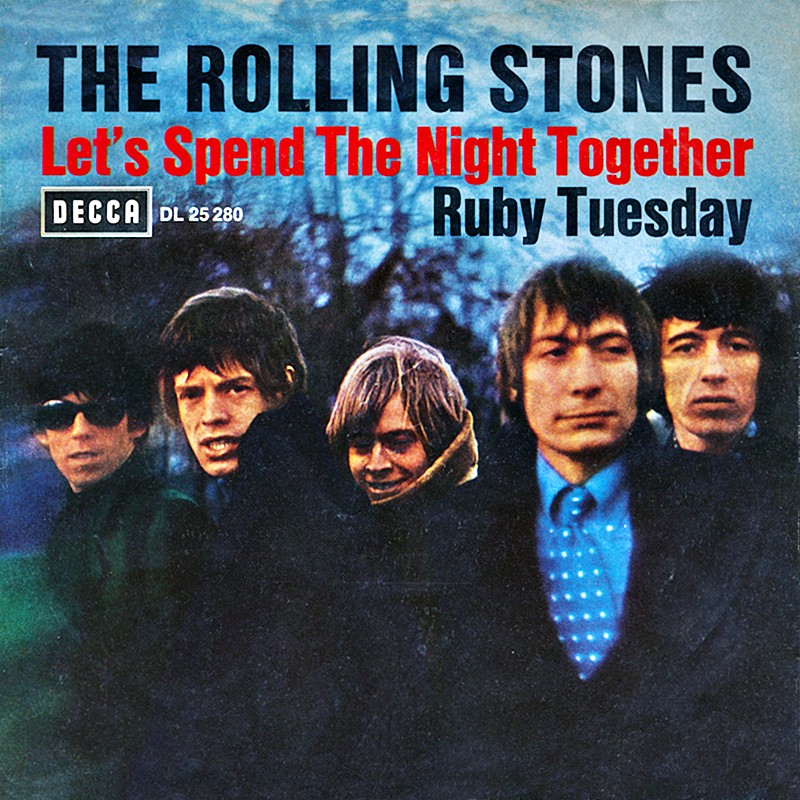 "Let's Spend the Night Together" The Rolling Stones. Keith and Mick wrote this monster in 1967, one of the most identifiable Stones' songs. When the band was booked on The Ed Sullivan Show,Ed told them, "Either the song goes, or you do." Mick compromised and sang "Let's spend some timetogether," but rolled his eyes at the camera when he did.
"Happy Together" The Turtles. L.A. pop-rock band recorded this smash hit in 1967. Garry Bonner and Alan Gordon co-wrote it. Gordon allegedly scribbled the lyrics while sitting in a diner in Massachusetts after visiting his father. Touching.
"It Takes Two" Marvin Gaye, Kim Weston. Sultry-voiced soul maestro Marvin and Motown mainstay Weston combine for this famous 1966 duet. Seems that this song has been included in the soundtrack of every romantic comedy.
"Two of Us" The Beatles. Paul wrote it, Phil Spector produced it, The Beatles recorded it in 1969, and originally titled it, "On Our Way Home."
"Let's Stay Together" Al Green. Rev Al's signature song from 1971, making its second or third appearance on the playlist. After nearly 100 of these playlists, I've given up my "no-repeat" policy. You can't blame me. This is such a great song.
"Come Together" The Beatles. A John Lennon song from 1969 and Abbey Road. The song contains the deeply emotional lyrics, "He got toe jam football; he got monkey finger." Interpretation? Anyone?
"Just the Two Of Us" Grover Washington, Jr., Bill Withers. Grover, popular saxophonist and one of the founders of the "smooth jazz" movement, recorded this 1981 song with Bill Withers. Bill wrote the song with Ralph MacDonald and William Salter. It's an obvious choice for the playlist, but it makes me feel as if I'm in a dentist's office.
"Someday We'll Be Together" Diana Ross & The Supremes. Johnny Bristol, Jackey Beavers, and Harvey Fuqua wrote this snappy soul song in 1961. Bristol and Beavers recorded it, calling themselves "Johnny and Jackey." The song flopped. In 1969, Diana & The Supremes covered it for Motown and watched it go to number one. There's a lesson in that. Anybody know what it is?
"Side by Side" Brenda Lee. This song, considered a standard, was written by Harry Woods in 1927. It's been covered by everyone, including Alvin and the Chipmunks from their iconic album, Up A Tree. I went with Brenda Mae Tarpley's version for no reason I can articulate.
"By Your Side" Sade. Nigerian-born, British-raised Helen Folasade Adu aka Sade co-wrote and sings this 2000 beauty from her album Lovers Rock. It's been on the playlist before but no apology. LOVE.
"Get Together" The Youngbloods. A famous song recorded in 1967 by this one-hit-wonder band led by Jesse Colin Young. Chet Powers of Quicksilver Messenger Service wrote the song and tons of artists have covered it. But The Youngbloods had the big hit.
"We'll Be Together Again" Johnny Hartman. Louisana-born jazz singer Hartman, gifted with one of the greatest voices of all time, covers this Carol T. Fischer/Frankie Laine composition in 1956. Another song that has been covered by many, many artists.
"Love Will Keep Us Together" Neil Sedaka. Captain & Tennille had the big hit, but Neil co-wrote this song with Howard Greenfield and recorded it first in 1973. Neil, a founding member of The Tokens, wrote or co-wrote a stunning 500 songs in his career.
"With or Without You" U2. Dublin rock superstars, led by Bono and The Edge, recorded this monster hit in 1986. The Edge has recently put on a few pounds so he's now called The Middle.
"Side by Side by Side" Company. Stephen Sondheim wrote this 1970 Tony-Award-winning musical. This song, appropriate for the playlist, features Dean Jones as Bobby from the original cast.
"Stuck in The Middle With You" Stealers Wheel. Scottish folk-rock band featuring longtime friends Joe Egan and Gerry Rafferty recorded this, their one hit, in 1973, produced by Jerry Leiber and Mike Stoller.
"Trapped" Bruce Springsteen. So we're stuck with COVID, as many experts suggest, forced to live with it. Do you feel "Trapped?" Ending the playlist with this great Bruce song, performed live at The Meadowlands. LOVE.
And there you have it… a living side by side with COVID playlist. Some advice:
Don't Forget to Disinfect and… PLAY IT LOUD!
The link again: click here
Fact Check
I actually heard "Just The Two Of Us" piped through a speaker in the ceiling while my dentist performed a root canal.
Alvin and the Chipmunks did not cover "Side By Side" nor did they record an album called Up A Tree, although they should have.
The Edge will always be The Edge and not The Middle.
LAST WEEK'S POLL QUESTION:
Judy Collins's "Who Knows Where The Times Goes" outlasted Neil Young's "Old Man."
THIS WEEK'S POLL QUESTION:
Battle of the one-hit wonders: "Get Together" by The Youngbloods or "Stuck in The Middle With You" by Stealers Wheel. Who you got?
And that does it for this week.
Take care, everyone,
Alan