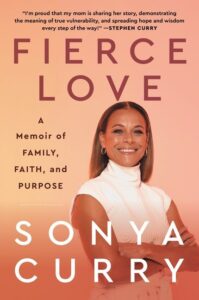 (Editor's note: Palisadian Alan Eisenstock's 20th book, "Fierce Love," came out May 3. He wrote it with Sonya Curry, the mom of NBA Legend Stephen Curry click here.
When Eisenstock is not writing, he pursues what he calls "a crazy labor of love side project" that he started in March 2020: sending a weekly Covid-themed playlist of songs to his family and friends. These playlists, which can be downloaded on Spotify, click here,  span rock 'n' roll and pop music from the 1950s to 2020, and Eisenstock adds one or two lines of commentary about each song that is clever, amusing and informative.)
Hi, Everyone,
This week,Covid cases continued to rise, but at least testimony at the January 6 hearings has shown The Big Lie for what it is: a Big Lie. What to do? Idea. Here is our second "lies," "truth," "honesty" and "trust me" playlist. Listen up!
s
"Lies" The Knickerbockers. Rock band formed in Bergenfield, New Jersey, trying to sound like The Beatles. This was their biggest hit, written by Beau Charles and Buddy Randell, in 1965. The song has been often covered, most notably by Linda Ronstadt.
"True To Myself" Ziggy Marley. David Nesta Marley, son of Bob, wrote this catchy tune in 2003, from his album Dragonfly. His father nicknamed him "Ziggy," referring to a little spliff (marijuana cigarette).
"Trust Me" Janis Joplin. The pride of Port Arthur, Texas. Janis recorded this Bobby Womack song in 1970 just before her death at age 27 from a heroin overdose. A fairly obscure Janis song, it appears on her album Pearl. LOVE.
"True Love Ways" Buddy Holly. Buddy, from Lubbock, Texas, became one of the most influential singer-songwriters in rock music. This 1958 hit was later covered by British duo Peter and Gordon and became an even bigger hit. Buddy died in a plane crash when he was 22.
"Lies" Eric Clapton, John Mayer. Britisher Clapton, Fairfield, CT's John Mayer–two blues and guitar mavens–combine on this scorching 1972 J.J. Cale song. "You told me this, you told me that… lies, lies, lies."
"Lies Of Summer" Aimee Mann. Richmond, VA-born and educated at Berklee College of Music in Boston. I'm crazy for this singer-songwriter. This stunner is from her album Mental Illness. The album won a Grammy for Best Folk Album in 2017.
"Lies Of A Lonely Friend" Amos Lee. A schoolteacher turned singer-songwriter, Ryan Anthony Massaro changed his name to Amos Lee because everyone mispronounced his last name. Here's a good 2005 "lie" song to fit our playlist.
"Lies" Glen Hansard, Marketa Irglova. Irish folk singer Hansard quit school at 13 and began busking on the Dublin streets. Eventually, he formed the group The Frames and met up with Marketa Irglova. They became The Swell Season and co-wrote and co-starred in the musical Once, in which this song appears. LOVE.
"Lies" The Rolling Stones. One of the most raucous Rolling Stones' songs ever about a young man who's fed up with his girlfriend's lying and cheating. From 1978 and the album Some Girls. Gritty. Loud.
"Truth And Honesty" Aretha Franklin. "The Queen of Soul" belts out this Burt Bacharach, Carole Bayer Sager, Peter Allen composition from 1981. Nothing like an Aretha cover to stir up some truth.
"The Weight Of Lies" The Avett Brothers. Scott and Seth Avett from Concord, North Carolina form the core of this tremendous band of brothers. There's something about siblings being able to harmonize beautifully with each other. LOVE.
"Fake Empire" The National. Here are two sets of brothers–Aaron and Bryce Dessner, and Scott and Bryan Devendorf, along with lead singer Matt Berninger, making up my favorite band. Originally from Cincinnati. This song's title says it all. LOVE.
"La-La-La-Lies" The Who. The British invade our playlist with this Pete Townshend song from their first album My Generation. I just did some scary math. Pete wrote this in 1965 — 57 years ago.
"Lies" The Black Keys. Our fifth song on the playlist with the same title: "Lies." Dan Auerbach and Patrick Carney make up this rock duo, which sounds much fuller than just a guitarist and a drummer. This mournful song comes from their 2008 album Attack & Release, produced by Danger Mouse.
"Don't Lie" Black Eyed Peas. A rappers' collective led by will.i.am. I promise this 2005 song will get you up and moving. Justin Timberlake is an honorary member of the group, appearing on several of the band's songs.
"Rebellion (Lies)" Arcade Fire. We end with this Montreal indie rock collective led by husband and wife Win Butler and Regine Chassagne. This rocker from their 2004 album Funeral may be the band's biggest hit.
And there you have it, enough "lies" for two complete playlists. Some advice:
Don't Forget To Disinfect and… PLAY IT LOUD!!!!
The link again:  click here.
Fact Check
Bob Marley did name his son Ziggy after a tiny marijuana joint. Nice.
LAST WEEK'S POLL QUESTION:
In all "Honesty," Billy Joel beat The Monkees.
THIS WEEK'S POLL QUESTION:
"Lies" by The Knickerbockers or "True Love Ways" by Buddy Holly. Who you got?
To tell you the truth, next week, no more lying. Meanwhile, Happy July 4th! Stay safe, stay sane, stay healthy.
Until next week,
Thanks,
Alan