(Editor's note: Palisadian Alan Eisenstock's 19th book "Redeeming Justice" co-written with Jarrett Adams, came out on September 14 and was named the Best Book of September by Amazon. "A consuming tale of a broken legal system, its trail of ruin and the fortitude needed to overcome its scarring."
When Eisenstock is not writing, he pursues what he calls "a crazy labor of love side project" that he started in March 2020: sending a weekly Covid-themed playlist of songs to his family and friends. These playlists (which can be downloaded on Spotify click here span rock 'n' roll and pop music from the 1950s to 2020, and Eisenstock adds one or two lines of commentary about each song that is clever, amusing and informative.)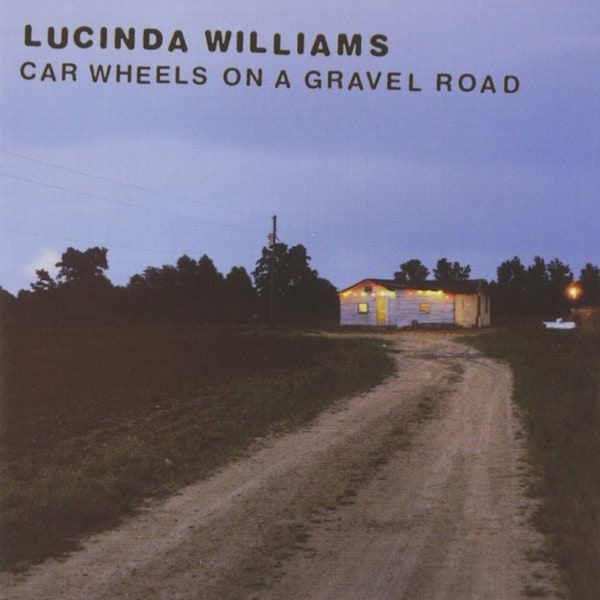 Hi, Everyone,
According to The Los Angeles Times, COVID has forced people, especially younger people, to flee big cities and move to the heartland in search of more space to live and more job opportunities. A chance to start over. What to do? Idea. Here are 19 "heartland" songs. Listen up!
"Badlands" Bruce Springsteen. The Boss opens his classic 1978 album Darkness On The Edge Of Town with this song, a perfect leadoff to this week's playlist. "I wanna find one place… keep moving till it's understood…"
"Jack & Diane" John Mellencamp. Calling himself John Cougar when he recorded this big hit in 1982, Mellencamp is known as the voice of heartland rock. "Two American kids growing up in the heartland."
"American Girl" Tom Petty & The Heartbreakers. Formed in Gainesville, FL, this band is one of my favorites and Petty is a vastly underrated songwriter. This 1977 song, a modest hit, became a signature song. This was the last song Tom ever sang in person, closing out his final live performance at the Hollywood Bowl in 2017.
"Car Wheels On A Gravel Road" Lucinda Williams. The pride of Lake Charles, LA, and one of our best songwriters. Lucinda released her breakthrough album of the same name in 1998. Lucinda's gravel voice sounds like she gargles with glass. Steve Earle sings backup.
"Long Train Runnin'" The Doobie Brothers. Classic rock group from San Jose, CA. Band member Tom Johnston sang lead on this 1973 hit. I hear this, I hear "heartland." The British group Bananarama later covered the song. I'll spare you from that.
"Starting Over" Chris Stapleton. Lexington, KY-born, country superstar Stapleton co-wrote and sings this acoustic plea to those arriving in the heartland that it's okay to start over. His wife Morgane sings backup. Apropos of nothing, Chris's middle name is Alvin.
"The Way It Is" Bruce Hornsby & The Range. I hear heartland in Virginian Hornsby's signature song from 1986. Singer-songwriter and musician Hornsby plays the two extended, jazzy piano solos.
"End Of The Line" Traveling Wilburys. My favorite supergroup, consisting of Bob Dylan, George Harrison, Roy Orbison, Tom Petty, and Jeff Lynne. They all wrote this catchy final song on their 1988 album Traveling Wilburys Vol. 1. They all take turns singing lead, except for Dylan who said, "It's not the end of the line for me because someday I'm gonna win the Nobel Prize."
"Forever Night Shade Mary" Latin Playboys. David Hidalgo and Louie Perez from Los Lobos headed this side project. They recorded a bunch of demos and put out a couple of albums. One critic called their effort "a twisted take on roots music." Sounds like heartland to me. This song from 1994 kills me. LOVE.
"I Don't Want To Go Home" Southside Johnny & The Asbury Jukes. John Lyon aka Southside Johnny aka "The Grandfather of the New Jersey sound" fronts this amalgam of musicians including members of the E-Street Band and Jon Bon Jovi. This 1976 rocker was written by Asbury Jukes member Steve Van Zandt. Crank it up!
"Dust In The Wind" Kansas. Yes, this band is from Kansas–Topeka. Band member Kerry Livgren wrote and plays guitar on this mostly acoustic ballad. A big hit from 1977.
"Nebraska" Bruce Springsteen. The title track from The Boss's somber 1982 album, recorded without the E-Street Band. The most melodic and heartfelt song ever about a serial killer and his execution in the electric chair.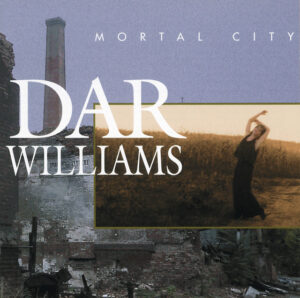 "Iowa (Traveling, Pt. 3)" Dar Williams. Dorothy Snowden "Dar" Williams–folk singer, songwriter, born in upstate New York, later moved to Northampton, MA where she opened for Joan Baez. This beautiful song comes from her 1996 album Mortal City. All about the heartland. LOVE.
"Telephone Road" Steve Earle, The Fairfield Four. Earle wrote and recorded this tremendous 1997 heartland song, with harmony by the Fairfield Four gospel group. Steve, a singer, songwriter, activist, actor, and author, has been married seven times, twice to the same woman.
"Willin'" Linda Ronstadt. Written by Lowell George while he was a member of the Mothers of Invention, then recorded by his band Little Feat. Linda sings the definitive version from her 1974 album Heart Like A Wheel. As both truck drivers and sitcom writers wail at two a.m.–"Give me weed, whites, and wine…"
"Must Of Got Lost" The J.Geil's Band. Formed in Worcester, MA, this rock 'n' roll band with a touch of soul gravitated to Boston and landed the great Peter Wolf as their lead singer. He began at Tuft's School of Fine Arts where he roomed with filmmaker David Lynch. Despite the ungrammatical title, I love this 1974 song.
"Girl From The North Country" Bob Dylan, Johnny Cash. A 1963 Dylan song from his second album The Freewheelin' Bob Dylan. He and Johnny first performed the duet on Johnny's 1969 television show. Dozens of artists have covered the song, including Leon Russell, Sting, and Alvin and the Chipmunks from their iconic album Nuts To You.
"Hey Jack Kerouac" 10,000 Maniacs. Natalie Merchant-led alternative rock band formed in New York state. Natalie wrote this and sings lead on this song about schlepping through the heartland. Or not.
"Long May You Run" The Stills-Young Band. After Crosby, Stills, Nash, and Young split, Stephen Stills and Neil Young formed a 1976 supergroup of two for a brief moment. This was their single. Unfortunately, it peaked at #71. I still dig it.
And there we have it–our tour of the heartland… a day early. Next week, look for the playlist at its usual day and time, Friday at noon. In the meantime, some advice:
Don't Forget to Disinfect and… PLAY IT LOUD!
The link again: click here.
Fact Check
While recording "End Of The Line" with the Traveling Wilburys, Bob Dylan did not, to my knowledge, refuse to sing a chorus because he saw himself winning the Nobel Prize.
Alvin and the Chipmunks did not cover "Girl From The North Country," nor did they record an album called Nuts To You, although they should have.
LAST WEEK'S POLL QUESTION:
"Beyond The Sea" by Bobby Darin sank both "Sea of Love" and "Sea Cruise."
THIS WEEK'S POLL QUESTION:
A 1977 showdown: The rocking "American Girl" by Tom Petty & The Heartbreakers v. the ballad "Dust In The Wind" by Kansas. Who you got?
So, that's it from the heartland.
Until next week,
Thanks,
Alan