Editor's note: When Palisadian Alan Eisenstock is not researching and writing one of his nonfiction books (18 thus far!), he pursues what he calls "a crazy labor of love side project" that he started in mid-March: sending a weekly Covid-themed playlist of songs to his family and friends. These playlists (which can be downloaded on Spotify CLICK HERE. span rock 'n' roll and pop music from the 1950s to 2020, and Eisenstock adds one or two lines of commentary about each song that is clever, amusing and informative.)
Hi, Everyone,
Taking a break from Covid–even though Covid never takes a break from us–let's celebrate SGOTUS, our very first "Second Gentleman of the United States." What to do? Idea! Here are 17 songs performed by women… our 5th all-women playlist. Second gentleman? All women? Why not? Listen up! 
"Metal Firecracker" Lucinda Williams. Brilliant Louisiana firecracker and hard-living country-folk rocker, Lucinda returns to the list with one of my favorite songs. She's 67. My father, who is 99, looks younger. "Don't tell anybody the secrets I told you." The first thing Kamala told Doug.
"Hit the Ground" Lizz Wright. Fantastic jazz and gospel singer from the great state of Georgia sings this beautiful song. If we want to beat Covid and get our country back on track, Kamala and Joe better "hit the ground… running."
"Sea of Heartbreak" Roseanne Cash. Johnny's daughter in duet with Bruce Springsteen. LOVE this. Hal David and Paul Hampton wrote this song. Supposedly, when Roseanne turned 18, her dad gave her a list of 100 essential country songs. In 2009, she put out an album of twelve of them, The List.
"Gee Whiz, Look at His Eyes" Carla Thomas. "The Queen of Memphis Soul" wrote and performed this 1960 hit, her most famous song. "Doug, have you ripped out that tennis pavilion yet?" So fun having a SGOTUS, isn't it?
"Sunny Came Home" Shawn Colvin. Folk-rocker/songwriter from Vermillion, South Dakota, home state of Circling the News' Sue Pascoe! I was obsessed with Shawn, and this song, a favorite, won two Grammys in 1996.
"Midnight in Harlem" Tedeschi Trucks Band. Great blues band led by married couple singer/guitar player Susan Tedeschi and guitarist supreme Derek Trucks. This killer song is off their 2011 Grammy-award winning album, Revelator, written by Derek and backup singer and Harvard guy, Mike Mattison.
"Hometown" Sarah Jarosz. Texan and bluegrass singer/songwriter Jarosz writes of longing for her hometown. She is also part of the bluegrass trio, I'm With Her. Her last name in Polish means "My father couldn't have a last name like Smith?"
"Stoned Soul Picnic" Laura Nyro. Influential writer, singer of blues, jazz, folk, Laura wrote many songs that became hits for other artists, including this one for the Fifth Dimension. Born in the Bronx, secretly bisexual, she also dated Jackson Browne. Laura died of cancer at 49.
"Eachother" Grace Potter with Jackson Browne et al. Born in Vermont, Grace formed Grace Potter and the Nocturnals, recorded a few albums, then the band split and Grace went solo. I LOVE this song written during the early days of Covid quarantine about needing each other, especially during hard times. Like now.
"Not Dark Yet" Shelby Lynne, Allison Moorer. Country singers and sisters Lynne and Moorer perform this terrific version of the Bob Dylan song off the album of the same name. I didn't know they were sisters until I saw this album. Moorer was married to alt-country icon Steve Earle for 15 minutes. Wife number 8?
"Universal Soldier " Buffy Sainte-Marie. Indigenous Canadian-born singer/songwriter/activist wrote and recorded this anti-war song in 1964. She wrote the song in the basement of a coffeehouse in Toronto. Buffy attended UMASS, graduated with honors.
"Simple Case of The Blues" Rosie Flores. Texas roots rocker Flores wrote and sings this gritty blues number. She lives in Austin where the city council declared August 31 "Rosie Flores Day." I declared that day my wedding anniversary.
"To Know Him Is to Love Him" Dolly Parton, Linda Ronstadt, Emmylou Harris. From their tremendous 1986 Trioalbum. This was written by Phil Spector and performed by him as part of his group, the Teddy Bears. He said he was inspired by these words that were on his father's tombstone. Phil died this week. He was, ah, troubled. Plus a murderer.
"Then You Can Tell Me Goodbye" Bettye Swann. Soul & R&B singer, born Betty Barton. She changed it to sound more exotic. I guess. This song was written by John D. Loudermilk and originally performed by the Casinos in 1962.
"Good Kisser" Lake Street Dive. LOVE this band from Boston. Lead singer Rachael Price from Australia rips this song up. The secret to every marriage?
"She's Got You" Rhiannon Giddens. Fiddle player, singer, writer, member of the New Basement Tapes and the Carolina Chocolate Drops, Giddens is one of my absolute favorites. I love her cover of this 1961 hit originally recorded by Patsy Cline. This song is from Giddens' album Tomorrow Is My Turn. That's what we finally said on January 19.
"The End of The World" Skeeter Davis. And that's what we avoided on January 20. Kentuckian Skeeter, born Mary Francis Penick, sings this 1962 country classic written by Arthur Kent and Sylvia Dee. That recording studio featured a ton of all-star talent, including Chet Atkins who produced and Floyd Cramer who played piano.
And that's it… a lovely, moody mix of all women artists, perfect for SGOTUS and Kamala.
Advice? Don't Forget to Disinfect and… PLAY IT LOUD!
The link again: CLICK HERE.
Fact Check
I have no idea what Jarosz means in Polish.
August 31 is my wedding anniversary.
LAST WEEK'S POLL QUESTION:
Which "America" song do you prefer? Brother Ray's "American the Beautiful" wins over S&G's "America" in a shutout!
THIS WEEK'S POLL QUESTION:
Which second spouse do you like better, Doug after 2 days or Mother after 4 years?
Hey, thanks to everyone who "liked" last week's INAUGURAL SOUNDS playlist. We hit a personal best of "likes" on Spotify.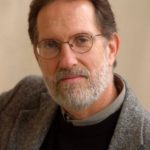 Until next week,
Alan