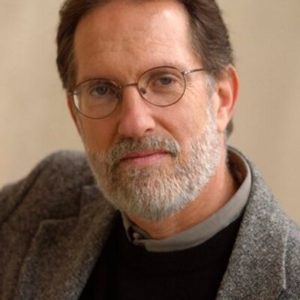 (Editor's note: When Palisadian Alan Eisenstock is not researching and writing one of his nonfiction books (18 thus far!), he pursues what he calls "a crazy labor of love side project" that he started in mid-March: sending a weekly Covid-themed playlist of songs to his family and friends. These playlists (which can be downloaded on Spotify playlist span rock 'n' roll and pop music from the 1950s to 2020, and Eisenstock adds one or two lines of commentary about each song that is clever, amusing and informative.)
BY ALAN EISENSTOCK
Hi, Everyone,
Shocker! ER docs and the CDC (Center for Disclaimers and Chaos) agree there is one way to stave off Covid: WASH YOUR HANDS. But we forget. What to do? Idea. Here are 21 "hand" songs. Listen up!
"Row, Row, Row" Raffi. How long should you wash your hands? Dr. Linda says, "The time it takes to sing 'Row, Row, Row Your Boat.' twice." Here's Egyptian-born, Canadian-raised children's troubadour Raffi starting us off. Don't forget your wrists.
"I Want To Hold Your Hand" The Beatles. Their first #1 American hit, the mop-headed lads sang this on the "Ed Sullivan Show" in 1964. I watched with my parents, brother, and Nana who looked at them and said, "Vas iz dus?" Translation: "What is that?"
"Willie And The Hand Jive" Johnny Otis. Of Greek descent, born Loannis Alexandres Veliotis so he naturally went with Johnny Otis. Singer, author, actor, impresario and father of Shuggie, he wrote and sang this hit in 1958.
"Under My Thumb" The Rolling Stones. 1968 smash hit that's a bit… sexist. I asked Mick about that. He said, "Sexist? It's a song about washing your hands.Making sure you get the dirt under your thumb.Row, row, row your bloody boat, mate. Sexist. That's daft."
"Grandma's Hands" Bill Withers. Great song that Bill wrote in 1971 about–I'm guessing here– his grandmother.
"Finger Poppin' Time" Hank Ballard. Influential R&B singer and frontman of the Detroit-based R&B group, the Midnighters. A hit in 1960.
"Second Hand News" Fleetwood Mac. British rock band's first track from "Rumours" written by Lindsey Buckingham, in 1977. Lindsey wanted it to have a Scottish sound, meaning…  bagpipes? Sounding like you have a mouthful of haggis?
"Hitch Hike" Marvin Gaye. R&B king's 1962 song about hitchhiking in search of a girlfriend. We called it "thumbing." I thumbed every weekend to see my girlfriend, now my wife. I was in college; she was in a convent.
"When I Get My Hands On You" The New Basement Tapes. Supergroup consisting of Jim James, Elvis Costello, Marcus Mumford, Taylor Goldsmith & Rhiannon Giddens putting music to newly discovered Bob Dylan lyrics. Taylor, of Dawes, does this one, a great song.
"He's Got The Whole World In His Hands" Mahalia Jackson. Called the "Queen of Gospel," singer, activist Jackson sings this traditional spiritual. Saw her many times on "The Ed Sullivan Show." Nana said, "Gut zinger." Translation: "Good singer."
"Splish Splash" Bobby Darin. 1958 hit written by Bobby and DJ Murray the K, whose mother bet Darin that he couldn't write a song starting with, "Splish splash I was taking a bath." She lost the bet. P.S. You wash your hands when you take a bath, right?
"Slow Hand" The Pointer Sisters. Talented sisters Anita, June, & Ruth from Oakland sang everything from R&B to disco to country. This sultry song was a hit in 1981.
"Handle With Care" The Traveling Wilburys. Our second supergroup, this one consisting of Dylan, George Harrison, Jeff Lynne, Roy Orbison & Tom Petty. They all took writing credit on this hit from their first album.
"Hand It Over" Keb' Mo'. Born Kevin Roosevelt Moore, Keb was born in Compton, migrated to Memphis. Known for Delta Blues and his sweet baritone. I'm a fan.
"Hand In My Pocket" Alanis Morissette. Canadian singer-songwriter, the "Queen of Alt-rock Angst," sings this hit from "Jagged Little Pill." The Broadway musical based on her album just got nominated for 15 Tonys.
"Handy Man" Jimmy Jones. R&B falsetto makes the list again with this 1959 hit. I am very handy. In fact, a tool company named a wrench after me, the Allen wrench. They misspelled my name.
"Hand In Hand" Dire Straits. British band led by singer, composer, guitarist & rock god Mark Knopfler, this song from 1980 album, "Making Movies." LOVE this song.
"Fingertips, Pt.2" Stevie Wonder. Two-part single recorded in 1962 by the then twelve-year-old Little Stevie Wonder. Marvin Gaye plays drums. Poll question: more precocious prodigy, Stevie Wonder or Michael Jackson?
"Wrapped Around Your Finger" The Police. 1983 song Sting wrote about an unsatisfactory romance with a woman but then he turned the tables on her. Or something. I think. Maybe. Good song.
"A Little Bit Of Soap" The Jarmels. 1961. Five guys from Virginia. Doo-wop. R&B. Make sure when you wash your hands, you use at least a little bit of soap. Should be obvious, like telling restaurant employees to wash their hands after they use the bathroom.
"You've Really Got A Hold On Me" The Miracles. 1962 smash. A million records sold. Smokey sings lead and it is a "hand" song. You use your hands to hold someone, right?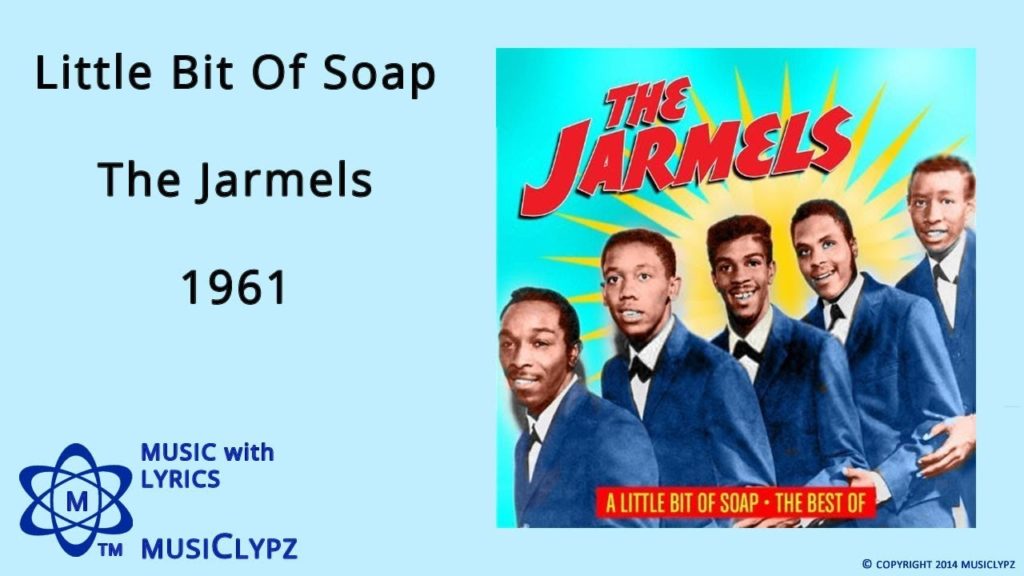 So, hands down, this is a good playlist. I have nothing else to say except…
Don't Forget to Disinfect and… PLAY IT LOUD!
The link again: playlist
Fact Check:
I have never met Mick Jagger. And "Under My Thumb" is not about washing your hands.
I did hitchhike every weekend to see my girlfriend, now my wife, but she wasn't in a convent. She did attend a Catholic girls' high school. Close enough.
A tool company did not name the "Allen" wrench after me. I couldn't pick an Allen wrench out of a toolbox if my life depended on it.
October 15 is "Global Handwashing Day?" True. When did every day become a "Day?"

And the result of last week's poll question. Which trio do you prefer, R.E.M or The Police? Winner, by a wide margin… The Police!!!!