Pacific Palisades author Robert A. Rosenstone and Kenneth Z. Chutchian will explore the life and legacy of John Reed at 6 p.m., on Saturday, October 17, in a Zoom webinar.
The webinar will be moderated by The Narrative Group's Scott Glidden. For a link to join, RSVP to rarosenstone@gmail.com.
Reed was one of America's most important radicals and the author of "Ten Days That Shook the World," the classic eyewitness account of the Bolshevik Revolution. He died 100 years ago.
Years before his experiences in the Russian Revolution, Reed was an editor of The Masses (the underground monthly of the vibrant Greenwich Village counterculture of artists, activists, and radicals).
He was an honored poet, short story writer and highly paid journalist, famous for reports from labor conflicts, the Mexican Revolution, and both the Western and Eastern Fronts of World War I.
In 1919, Reed helped to organize the Communist Labor Party of the United States, and his death in Russia of typhus came after he served as a delegate of that party to the Communist International.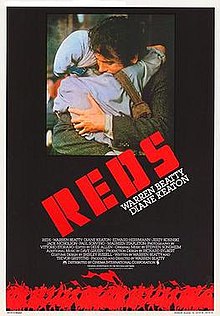 Reed's life was the subject of the film, "Reds" (1982), directed by Warren Beatty and winner of three Academy Awards. The film was based on Rosenstone's book, "Romantic Revolutionary: A Biography of John Reed" (1975).
Four years later, Chutchian wrote his own biography about Reed titled "John Reed: Radical Journalist, 1887-1920." Clutchian was a newspaper journalist for 20 years and is now a high school teacher in Poland, Maine.
"We hope Palisadians will join us for this event, as we share insights into the life of this often overlooked, but important poet, radical journalist, and romantic revolutionary," said Rosenstein, an emeritus professor of history at Caltech.
Rosenstein's publications have included works of history, biography and criticism, "but in recent years I have turned to more imaginative forms of writing." This includes a book of family stories entitled "The Man Who Swam Into History" (2005), and two novels, "King of Odessa "(2003), "Red Star, Crescent Moon: A Muslim-Jewish Love Story" (2010), and a memoir, "Adventures of a Postmodern Historian: Living And Writing the Past" (2016). In 2015, he wrote "Do People Look Up at the Moon Anymore?"
He and wife, Nahid Massoud, have visited more than thirty countries on six continents and are devoted swimmers, who met at the now-defunct YMCA pool in Temescal Canyon. Both are practitioners of Iyengar Yoga.
Massoud, a native of Afghanistan who worked in psychiatry for many years, founded an art space named Sharq (the East) with her husband in 2004.
The gallery, built in their backyard, is devoted to showing the works of bi-cultural artists whose roots lay in the Middle East or South Asia. Nahid and Robert have hosted numerous events and exhibitions for artists from Lebanon, Palestine, Israel, Kurdistan, Iran, Afghanistan, and Armenia.