By BOB VICKREY
When we learned this week that all 68 of Amazon's physical bookstores will be closing their doors, I pulled up a column I wrote for the Palisades News in 2018, after it was revealed that one of their stores would be opening in Caruso's Palisades Village on Sunset and Swarthmore. To say I was skeptical about the intentions of Amazon founder Jeff Bezos would have been an understatement.
Here are a few brief passages from that column:
 Now let me get this straight: the corporate giant that virtually transformed modern bookselling into an online industry and drove hundreds of independent bookstores out of business—including our own Village Books—is now opening its own bookstore in the new Palisades Village?  
 The irony of this recent announcement is hardly laced with any subtlety. Amazon owner and founder Jeff Bezos once suggested that brick-and-mortar bookstores were practically passé now that customers could find any book they wanted online with a simple click of a button. 
 ….As a longtime book lover—and an admitted partisan of independent bookshops that have always proudly demonstrated their unconventional individuality—I was left predictably underwhelmed after visiting their Century City store.
Amazon is definitely not your father's bookstore. From the moment you enter, you can feel the corporate fingerprints everywhere you turn. You are greeted with Amazon's product line of Kindle tablets, Echo Dot variations, high-tech wristwatches and even toaster ovens and coffeemakers. Had I entered a Brookstone store by mistake? (After a second visit, I downgraded their status from Brookstone to Radio Shack.)
 Amazon's books are all face-out and evenly spaced on each manicured shelf. The atmosphere there is slick and cool—some might even say sterile. The space felt more like a showroom than a functioning bookstore.
So, as it turns out, the "showroom" concept didn't fool customers who have always favored traditional bookstores. But perhaps an even bigger reason for the chain's failure is that their brick-and-mortar stores were, in essence, competing with themselves for their own company's online business. As Publisher's Weekly reported in its March 3rd issue, "The chains' impact on the overall book business has been negligible."
While I realize the closure of Bezos' retail chain represents nothing more than the loss of a little pocket change for the multi-billionaire, I find some consolation in the word "karma."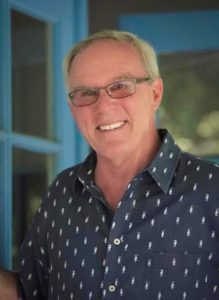 Bob Vickrey is a writer whose columns appear in several Southwestern newspapers including the Houston Chronicle. He is a member of the Board of Contributors for the Waco Tribune-Herald. His long-running "Lunch Club" series was published by the Palisades News. He lives in Pacific Palisades, California. You can find more columns on his website:  bobvickrey.net