(Editor's note: This is the first of a two-part series about the devastation in Venice because of City homeless policies, some of which were implemented by ignoring the constituents and often calling them NIMBY's.)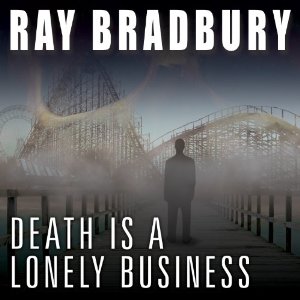 Ray Bradbury wrote "Death Is a Lonely Business" in 1985. Bradbury lived in Venice from 1942 to 1950, and in his book, one realizes the core of Venice – is still there. Everyone knows everyone and oddities and bizarre events and people are tolerated.
But about two years ago, a misguided councilman and mayor decided that lawlessness was okay, and felons and drug addicts were allowed to populate the streets under the guise that these homeless were neighbors who had fallen on hard times.
The boardwalk, a major tourist destination, where one could see a man juggling chainsaws or a tarot card reader or a chalk painter, drew an influx of homeless from not only Southern California but from across the nation flocked to this beachside community.
In the beginning, compassionate neighbors reached out to those who were suffering hardship and even opened, with their own money, ways to house some of the homeless.
Haaven and SHARE! offer collaborative housing and in April, the two public-private organizations had close to 60 beds for the destitute.
City officials have rebuffed the idea of the homeless sharing rooms – much like college students do. Instead, the mantra continues "build more permanent housing."
The population of the addicted, the mentally ill and criminals continued to grow. Residents who asked for law enforcement were told they were NIMBY's.
At a L.A. City's Department of Recreation and Parks in 2020, residents begged that City department to come and clean up the area that at one time was a prime Southern California tourist attraction.
After hearing residents' pleas, and with the warning that violence and drug addiction was rampant, Circling the News took a 25-year-old Army Vet for support and walked the area, several times and at different times of the day.
Talking to people, CTN soon learned that people had moved here from around the country. One couple from Oklahoma told her, "Pay us and we'll move." Another young man from Oregon said, "You have to pay me if you want to take my photo."
BRIDGE HOUSING FOR THE HOMELESS:
How did Venice lose its soul to grifters?
It may have started in 2019 with the Bridge Home housing project. Mayor Eric Garcetti and Councilman Mike Bonin announced that the temporary 154-shelter at 100 Sunset Ave., which is two blocks from the ocean and a block from an elementary school, would be built.
The shelter would have no sobriety requirements and there would be an amnesty box where weapons could be checked out when residents left. The cost was $8 million to build and an additional $5.6 million was needed to operate it for three years.
Against residents' reservations, it was built with the promise it would only be three years, the community around the Bridge Housing would be kept clean, and people would be moved off the streets.
Garcetti and Bonin promised that 600 people could be housed a year. The politicians promised that 154 people would be brought in within 90 days and they would be permanently housed to make room for the next group.
As of February 23, 2022, two years after the Bridge Home opened, 189 people had gone through the program. Fifty were housed, 40 were discharged and 75 left (no record of where they had gone).
The unintended consequences to the community have been far worse.
Encampments sprang up on sidewalks around the Bridge home and (what was promised to provide a relief on Third Street has continue to remain "Skid Rose). People using Gold's Gym and going to The Rose Cafe had to navigate encampments piled with junk and covered with filth.
According to LAPD records, within a few months' time of the opening of Bridge housing, violent crime in that area spiked to 88 percent. A street gang, the Cripps, has now taken over Third Street. (You should omit this. It's has always run the area. You also want to be very careful that your name and address isn't public).
Neighbors emailed the mayor asking for extra police protection and for mandatory cleanups. Bonin was the sole councilmember to vote against those cleanups. They received neither.
Why didn't this make major newspapers?
A reporter Angela McGregor in September 2020 was working for "Yo!Venice" and wrote about the problems facing neighbors. That editor sent her piece to Bonin and his communications director David Graham Caso, who made changes.
McGregor said, "I had never heard of a situation in which a government official is asked to act as a de-facto co-editor of an investigative article, and to be allowed to demand not only corrections, but also the inclusion of pro-government information, as was done in this case."
Neighbors continued to press for cleanup, but it was only after L.A. County Sheriff Alex Villanueva visited that beach in May 2021, that Bonin introduced his "Encampment to Home" program.
Using the nonprofit Saint Joseph's, Bonin asked the City Council for an additional $5 million to help clean up the boardwalk. Councilmembers were told that the bulk of the money would go to housing resources.
Yet, about half $2.5 million went to staffing and operations at Saint Joseph's Center, according to a draft budget obtained by the Westside Current:  $1,375,166 to Personnel Costs, $154,739 to Operating Costs, and $614,035 to unspecified Indirect Costs.
Some of those who were moved off the Boardwalk went to local motels and hotels like the Marina 7 on Lincoln Boulevard, the Cadillac located just off the Boardwalk and the Ramada Inn located on Washington Avenue.
The homeless refused housing in other parts of the city because they wanted beachfront and ocean access. Yet, others moved to Westchester, Pacific Palisades and Santa Monica.
Residents who live near the Roadway Inn in Mar Vista, a hotel used for a similar Encampment to Home program last year, said crime went up significantly after 80 homeless individuals who were camping near Penmar were relocated to the hotel.
Los Angeles residents are told that once affordable permanent housing is available, addiction and mental illness will be addressed with wrap-around services. No one is addressing crime.
ROSE AVENUE PERMANENT HOUSING:
New permanent housing opened in Venice on Rose Avenue on April 14, with Mayor Garcetti and Bonin attending. This was second project to be opened with funds from HHH and is located across from Whole Foods at Rose and Lincoln.
Two weeks ago, an RV parked across from the street from the apartment went up in flames. (Another RV parked in that same area was destroyed by fire in October 2021.)
The Rose Apartments cost a total of $20.2 million, or $577,142 per unit, with $6.8 million funded by Proposition HHH.
The facility has four one-bedroom and 30 studio apartments. Seventeen units will be for youth ages 18-24 and 17 units for those over the age of 25. According to City documents, rents range between $548 to $913 per month.  The building was designed by noted local architects, Brook + Scarpa
In addition to housing, it is now the 2,500 square foot site of the nonproft the Venice Community Housing Corporation (VCH), which has $42,481,367 in assets according to a 2020 audit on its website ($34,224,624 is in property). The Rose apartments will also serve as the VCH Administrative offices.
The Lincoln Apartments (VCH) and the Thatcher Yard broke ground this year and will permanently house more than 200 individuals.
Thatcher Yard is being developed by Thomas Saffron and Associates – and according to its website that developer and housing manager has developed more than 6,000 units of luxury, affordable and mixed-use rental housing. With 98 units, Thatcher, will have one, two and three bedrooms that rent from $621 to $2459 per month. It will have a fitness center, a multi-purpose room, outdoor patio with a lawn, a BBQ grill and outdoor seating, a play structure and landscaped gardens.
Venice, which is under three square miles with under 30,000 residents, will now be the location of the largest number of newly constructed permanent supportive housing units of any West Los Angeles neighborhood.
In addition, People Assisting the Homeless (PATH) own and operate a 33-unit Project Homekey facility at the site of a refurbished, former Venice motel on Washington Boulevard which also opened this year.
Are the Rose Avenue apartments filled? CTN called VCH on May 27 and reached an answering service. Candy Gonzalez was listed as the person to contact, candy@vchcorp.org and an email was sent to her as well. CTN asked if the apartments go to Venice residents or to people who have recently moved here from out of state who want to live close to the beach?
VENICE MEDIAN PERMANENT HOUSING PROJECT:
But even as neighbors of the Venice Public Library and Centennial Park can't use that area because of a large homeless encampment, Bonin says "we need more permanent housing."
Bonin, and the Venice Community Housing Corporation and the Hollywood Community Housing Corporation want to build a 140-unit housing project – on a 2.65-acre lot a block on the Grand Canal in Venice. The proposed building will take away affordable housing from families currently living in small homes.
In a February 2022 City Watch  story ("Sound the Alarm: Ignore the Venice Median Project at Your own Peril" click here.), the author writes "The Venice Median is basically an outrageously blatant land grab masking as affordable housing that speaks volumes about the play-to-play /quid pro quo culture at City Hall that goes on behind closed doors."
The Venice Median project would be placed on two city-owned parking lots on Venice Boulevard between Dell and Pacific Avenues.
The estimated price would be more than $1.24 million for a unit that would average 460 square feet.
Developers are asking for a change in zoning from Open space and Commercial space and asking the City to create a new sub-area of Venice.
Most of the community is against the project that includes a three-story tower with mechanical lift parking. The Venice Neighborhood Council and its land use planning commission both voted against it.
A lawsuit filed by the Coalition for Safe Coastal Development, against the City and the two nonprofit housing corporations, said there were violations of the California subdivision May Pact, the Mello Act, the California Environmental Quality Act and due process.
The project was supposed to go before the City's Planning and Land Use Committee on May 17, but before the meeting started it was announced there was a problem with Zoom—the only item on the agenda with issues.
The project should have been rescheduled with PLUM, but instead, Bonin has now sent the project to the Homeless and Poverty Committee, of which he is a member.
Residents can only hope that if the Homeless and Poverty Committee approves it, the California Coastal Commission will step in to preserve its coasts and oceans.
Unfortunately, that wasn't the case in the oversized eldercare project in Pacific Palisades Highlands that takes away views of the Santa Monica Mountains, and Topanga State Park and Santa Ynez Park. Councilman Bonin helped orchestrate the approval of the building, which is built in a Very High Fire Severity Zone.