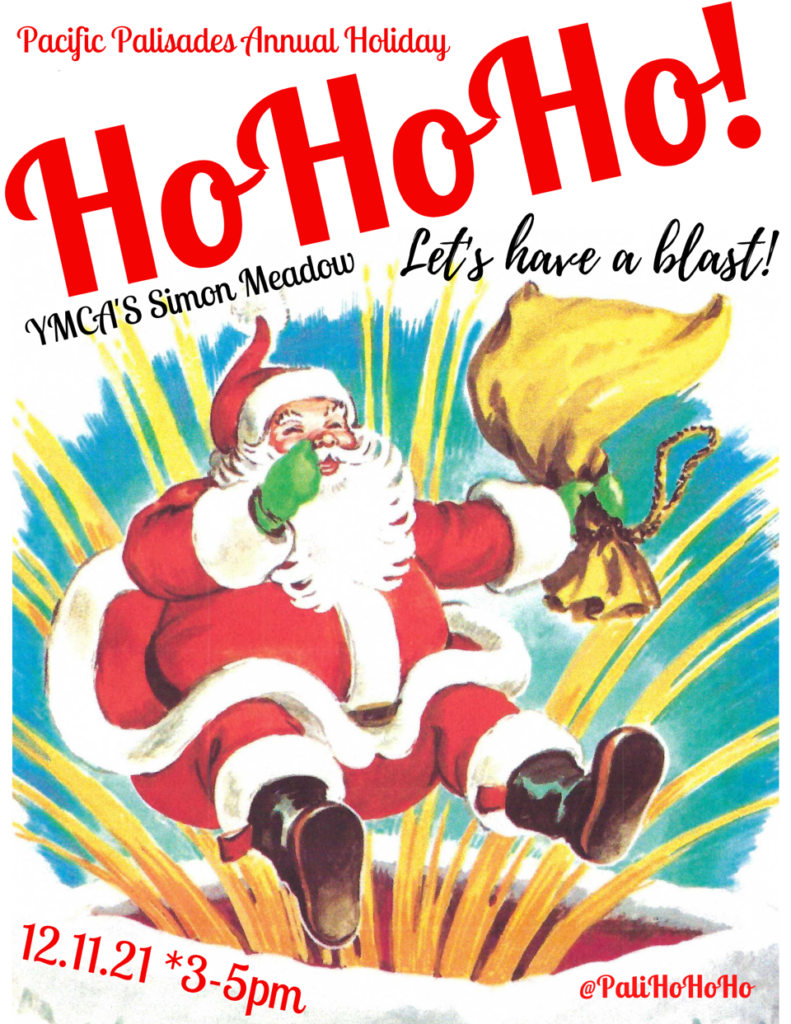 Parents and grandparents, it's not too early to mark your calendars for a special event, when Santa Claus comes to Pacific Palisades to chat with all the "good" girls and boys.
For more than 70 years, Santa, the Mrs. and the elves have visited here, and will return from 3 to 5 p.m. on Saturday, December 11. This absolutely free, non-commercial event is organized by community members for the community and will be held at the YMCA's Simon Meadow Christmas tree lot at Temescal and Sunset.
Head elf Lou Kamer said the entertainment will include Fancy Feet dancers, BlueCat Music Youth Singers, a Gerry Blank Martial Arts demonstration, the Winding Way Maze and Trevor's Photo Booth.
Food will be provided by Cinque Terre, and Palisades Garden Café will provide hot chocolate—with toppings.
Special helpers include the Palisades High Ambassadors and members of the YMCA Youth and Government group.
The pet photo contest, which was a huge hit last year, will return. Letters to Santa will be welcomed, with the assurance that the big man himself will see them.
Once again the L.A. Fire Department will assist with trucks and flashing lights. Look for special guests and surprises.
Each year, Ho!Ho!Ho! organizers honor a local nonprofit that makes a difference in our community. This year, the Pacific Palisades Task Force on Homelessness (www.pptfh.org) has been chosen in recognition of its vital service.
The event is being sponsored by the YMCA's Fun! Committee as a part of its mission to strengthen the community. All entertainment, food and services are donated by neighbors, for neighbors, and are Covid-sensitive.
While at the event, look over the outstanding selection of Christmas trees that will be available at the Y-tree lot.
Even as Pacific Palisades turns 100 years old in January, HoHoHo! remains a truly authentic celebration that adds to the joy of living in this wonderful community. (Visit: www.palitown.com)