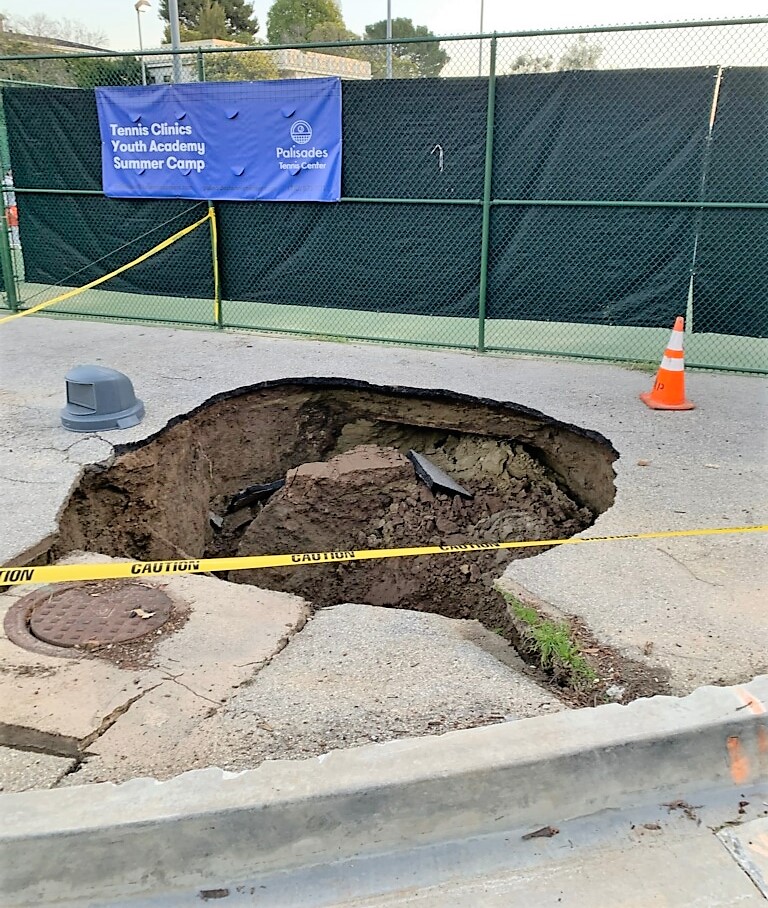 Frontera Lot Closed by Sinkhole
A large sinkhole opened in the parking lot by the tennis courts below the Field of Dreams at the Palisades Recreation Center on February 11.
Park staff said they have been told that the ENTIRE Frontera parking lot and tennis courts 7 and 8 will be closed until the repair is made. According to the staff, the cause of the sinkhole is unknown.
Access to tennis courts one through six will be through the Alma Real parking lot. People who have permits for courts 7 and 8 have been moved to other courts.
Circling the News contacted Rec and Parks public information officer Rose Watson and asked if the City knew the reason for the sinkhole and if it had a timeline for repair. Watson had not responded, yet. As soon as CTN receives an answer, this story will be updated.
The lot is heavily used in the morning by tennis players. In the afternoons, that Frontera site is filled with cars of Pacific Palisades Baseball Association coaches and families. Practices have started for the season, which opens with the annual Pancake Breakfast on March 16.