By BERNICE FOX
Special to Circling the News
That's it. Matt Damon is no longer a Palisadian.
He's sold the home in the Upper Riviera that he's owned since 2012.
When Damon put the seven-bedroom, 10-bathroom home on the market at the beginning of 2021, he was asking $21 million. Months passed with no sale. So, in August he dropped the price to $17.9 million.
Now the home on San Remo Drive that's been described as "Zen-inspired," has sold for an even $18 million. Reports say the new owners are Ann and Richard Sarnoff. She's the CEO of Warner Bros. He's in the world of finance.
As an actor who sometimes is paid as much as $10 million to $25 million for a high-profile picture, Damon didn't have to wait until he sold his Palisades home before finding the money to buy his next main residence.
At the end of 2018, Damon paid $16.7 million for a 6,000 square-foot penthouse in the Brooklyn Heights neighborhood of New York City.
He and his family moved into the new residence in July 2020. The move made the local news when the street was shut down so a crane could bring furniture and terrace shrubbery up to his unit.
While his new condo doesn't have the open stretches of green lawn that the Palisades house has, the penthouse is in a 1903 building that's high enough, so Damon and his family have a magnificent view of the Statue of Liberty and the Manhattan skyline.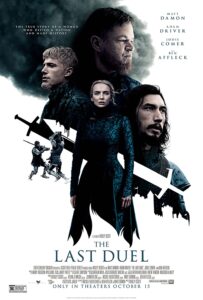 Matt Damon stars in two movies this year, "Stillwater," and with his pal, Palisadian Ben Affleck, in "The Last Duel."