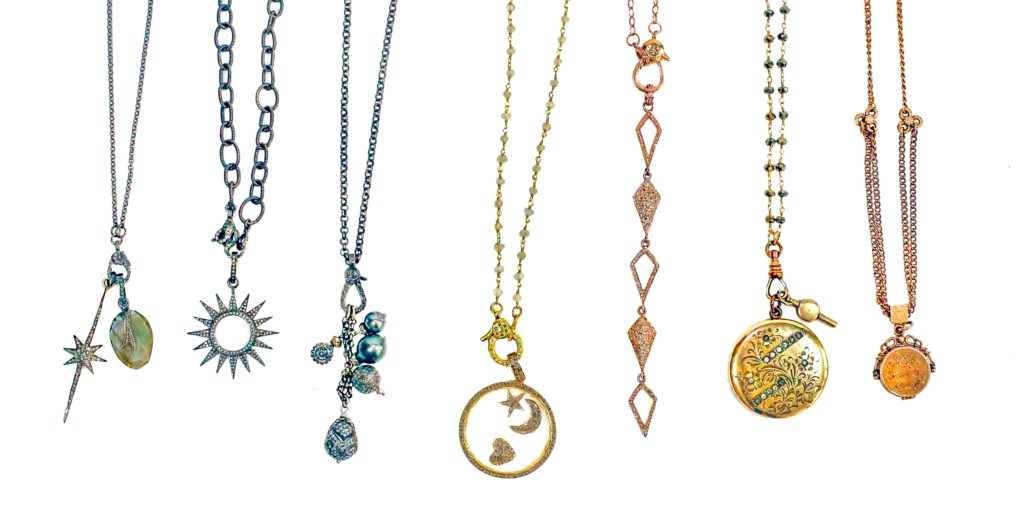 Julie Starr Dresner, who has her own jewelry design business, went back to her costuming roots and sewed 20 masks that were donated to the nurses at Children's Hospital L.A. She is a member of the Costume Designers Guild, which donated the fabric, elastic and inner nose guards to guild members.
Growing up in New York, Dresner discovered flea markets and would buy period clothes and update them. She attended the University of Michigan, where she received a degree in fine arts and art history.
After moving to California, Dresner took courses at the San Francisco School of Fashion Design, and then worked as a design assistant for a denim and leather manufacturer in Los Angeles. Next, she began designing custom leather clothing and selling it to local stores and celebrities.
From there, Dresner worked as a motion picture costumer on films such as "Back to the Future," "Flashdance," "Pennies from Heaven," "Heart Like a Wheel," "Red Dawn," "Against All Odds," "About Last Night" and five seasons on the TV show "Night Court."
When her daughter was born, Dresner elected to stay at home, and became interested in creating jewelry.
She told local writer Libby Motika, "When I left costume design, I had collected odd bits and pieces of jewelry, buttons, chains and pins that nobody wanted."
A resident of Pacific Palisades since 1992, Dresner began taking jewelry-making classes at the Rustic Canyon Recreation Center.  She learned soldering, silver- and goldsmithing, wire-wrapping and fabrication, and she began joining her various collected pieces with precious and semi-precious stones, creating unique necklaces and earrings. She says she loves working with antiques, because of the age, beauty, rarity and the personal connection.
Dresner's jewelry pieces, some of which incorporate vintage gold watch chains, are distinctive and lovely. The necklaces have long strands and one-of-a-kind tokens at its bases.
Her vintage collection incorporates vintage lockets, charms, lavaliers, watch slides, fobs, buttons, pendants and chains incorporating various semi-precious, precious stones, diamonds and pearls into contemporary one-of-a-kind gold and silver necklaces. Most are composed of pieces from the Victorian era [ca 1880's] into the 1940's.
Her contemporary collection includes hand-fabricated gold and silver necklaces and earrings with semi-precious stones.
Dresner has worked with BOCA co-owner Denise Martinez for years, and her pieces can be seen on the store's website (BocaPacificPalisades.com). She also sells at Moondance, two Madison stores and Serafina.
As her reputation has grown, people now seek her out. "I do a lot of custom work and specialty pieces," Dresner said. "Many customers bring me their vintage/antique pieces to repurpose."
Her husband Paul Maibaum, a cinematographer for TV and movies, is now teaching graduate cinematography classes at USC. He is a native Palisadian. Their daughter, Shanna, is married and living in the West Hollywood area.
(Visit: juliestarrdresner.com)