Americans donated a record $471 billion to charities in 2020, according to Giving USA. But, it does make a difference to whom you donate.
The Daily Mail in a June 25 story (The WORST Charities in America? These Are the Organizations Giving over 90 PERCENT of Donations to Their FatCat Executives – While Ignoring their Causes") said that the 50 worst charities gave less than four percent of donations to their advertised recipients from 2003 to  2013.
Unfortunately, there are grifters taking the money and not helping the intended victims, such as children, cancer research or firefighters. Instead, the money is going to the charity's CEOs instead.
As a rule, Charity watchdog organizations say no more than 35% of donations should go to fundraising costs. But some charities spend 90 percent of what they collect on lawyers, fundraisers and salaries.
Some con artists purposely choose a name for a charity that sounds like one already in existence, to confuse people.
For example, the Make a Wish Foundation, spends the majority of donations on children and should not be confused with the Kids Wish Network. Make a Wish is highly rated, the latter, Kids Wish only spends three cents of every dollar on kids.
It is possible to check the status of a nonprofit at GuideStar.org or on CharityNavigator.org (where one can also view the 990 IRS form). The Better Business Bureau also provides information, but some charities, such as Black Lives Matter Foundation did not respond to the BBB's request for information.
The Daily Mails selection of worst charities starts with Cancer Fund of America run by James T. Reynolds. That charity gave less than one percent of its funds to the cause according to a study by the Tampa Bay Times and the Center for Investigative reporting.
Reynolds has been accused by the FEC as running one of the largest charity fraud cases ever. He also launched since-shuttered charities: Cancer Support Services, Children's Cancer Fund of America and the Breast Cancer Society. His children spearhead several charities, and each takes home a six-figure salary.
Cancer Fund of America took in more than $7.7 million in its first year in 1984. "Less than 10 percent went to actual cancer patients, while the rest was dished out to the fundraisers and Reynolds' family's salaries, according to the Tampa BayTimes. "From 2003 to 2013, the charity spent just 0.9 percent of its funds on direct cash aid."
More than $80 million was spent for-profit fundraisers and the family was paid nearly $5 million. Only about $890,000 was spent on cancer patients.
Kids Wish Network spent 2.5 percent of its funds on kids, but $109 million went to fundraisers and $4.8 million to the charity's founder. It earned zero out of a four-star rating from Charity Navigator.
Former staffer Rhonda Erlo told the Tampa Bay Times that "people should look elsewhere when donating. 'I realized this was more of a money, money, money business than a children's organization,' she said."
Black Lives Matter (BLM), was co-founded by Patrisse Cullors in 2013. She stepped down in 2021, but was also featured prominently in the Daily Mail story as a charity to take a second look at before contributing.
The story noted that millions poured in from across the world as issues of racism were brought to people's attention.
But many initial donors were upset at the use of the money, as stories about salaries and real estate purchases surfaced, and donations went from $77 million in 2021-2022 to $9.3 million in the more recent financial year.
The Mail reported "'While Patrisse Cullors was forced to resign due to charges of using BLM's funds for her personal use, it looks like she's still keeping it all in the family,' said Paul Kamenar, an attorney for the National Legal and Policy Center watchdog group."
Black Lives Matter spent more than $12 million on luxury properties in Los Angeles and in Toronto in May 2022, including a $6.3 million 10,000-square-foot property in Canada that was purchased as part of a $8 million 'out of country grant.'
The Mail said, "The Toronto property was bought with grant money that was meant for 'activities to educate and support black communities, and to purchase and renovate property for charitable use.'"
On Charity Navigator it tells possible donors to BLM to  "Proceed with Caution." And lists the following items:
On December 2, 2019, Cease and Desist reported that Black Lives Matter Foundation is the subject of an active investigation by The Office of the Attorney General of California.
On June 15, 2020, Buzzfeed News published an article titled, "The Black Lives Matter Foundation" Raised Millions. It's Not Affiliated with The Black Lives Matter Movement." For more information, see the Buzzfeed News article click here.
On July 7, 2020, NBC 4 New York published an article titled, "NY Attorney General Orders Black Lives Matter Foundation to Stop Soliciting Donations." For more information, please see the NBC 4 New York click here.
BLM has blamed the media for 'inflammatory and speculative' reports that probed the group's financials.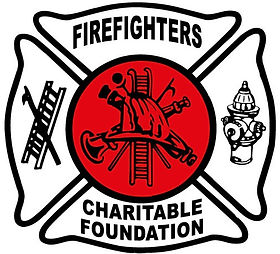 Finally, what could be wrong with the Firefighters Charitable Foundation, which also received a zero-star rating from Charity Navigator?
It was launched in 1991 to help families affected by fires and natural disasters. The money raised doesn't go to the intended victims.
It took $54 million of donor money over the decade, but gave just 8.4 percent of that money to actual fire victims, the Times/CRI study found.
If you want your money to help local firefighters, visit: click here.
Before you donate, check to see how much of your money is actually going to the intended victims, versus the CEO's and lawyers associated with the organization.
When CTN wrote a story on Teen Cancer America, In. and one of the first things the editor did was go to the Charity Navigator. Teen Cancer gives the charity a 94 percent, four-star rating, meaning that money is going to intended victims and for research.