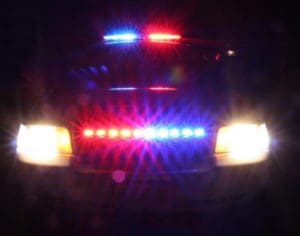 Four Attempted Home Entries; Suspect Arrested in Highlands
Four homes in Pacific Palisades were targeted by criminals on Thursday, August 30 and early Friday morning. According to an alert from Palisades Patrol, three burglaries occurred in homes on Camino de Yatasto (in the Highlands), Fiske and Bienveneda, and that homeowners were in the house when the crimes were committed.
Circling the News contacted Palisades Senior Lead Officer Michael Moore, who responded in a September 2 email: "Bienveneda was classified as a trespass and Fiske was classified as an attempt only."
In Moore's crime report, released on September 4, he wrote about the burglary in the 1100 block of Fiske St. that occured around 10:05 p.m.: "The suspects, a male white and two to four male blacks, jumped a fence into victim's backyard and smashed a glass door. The suspects then fled the location in a white van."
Regarding Bienveneda, which occured in the 900 block, around 3:50 a.m. on August 31, Moore wrote: "The suspect entered victim's home, took off his clothing, and began watching television. The suspect fled when the victim yelled at him."
The Camino de Yatasto incident around 6 p.m. on August 30 was classified as a burglary and involved two addresses, one on Camino de Yatasto and one on Michael Lane. The suspect, a 28-year-old male, was arrested for burglary after entering two homes, taking property, taking two vehicles and threatening to kill a security guard.
"The suspect was arrested but was not associated with the Bienveneda or Fiske," Moore said, and added there was a possibility that the attempts at Fiske and Bienveneda were the same perpetrators.