By BERNICE FOX
Special to Circling the News
Being honored with a lifetime achievement award was a great way for Billy Crystal to celebrate his birthday, one day early.
He turns 74 today. The award was given yesterday, Sunday, at the 27th Annual Critics Choice Awards, presented to him by Jimmy Kimmel.
When thanking the Critics Choice Association, Crystal joked, naturally, that being told he'd be getting a lifetime achievement award was "a little scary." He said "I called my doctor and said 'Do they know something that I don't?'"
Crystal was serious when saying the award really is a "creative achievement award" because the "lifetime achievement award is my family."
No surprise that he dedicated the award to his wife, Janice, adding they'll be celebrating their 52nd wedding anniversary this June. He and Janice served as honorary co-mayors of Pacific Palisades from 2018 to the beginning of last year. Funny, he didn't mention that to the packed ballroom at the Fairmont Century Plaza.
Another former honorary Pacific Palisades mayor was in that ballroom for the awards show. Rita Moreno was representing Steven Spielberg's new "West Side Story." She was nominated for best supporting actress for playing a newly-created character. The movie came into the awards tied with "Belfast" for the most nominations: 11. It won two, for best editing and supporting actress.
At the Critics Choice Awards, it was Ariana DeBose who won best supporting actress for playing Anita in the new "West Side Story." That's the same role Moreno won her Oscar for in the 1961 version.
Earlier in the day, DeBose also won best supporting actress at the BAFTAs, the British awards show in London. She and several stars had been at the BAFTAs. So the Critics Choice Awards had a party room set up for them at the Savoy Hotel in London. Winners in London made their thank-you speeches live by satellite to Century City. And the Century City show was live by satellite to them.
Back in Century City, Michael Keaton was a Critics Choice winner — best actor in a limited series or TV movie for "Dopesick," about the opioid crisis.
The Riviera resident followed his first thank you with "I love this time of year because it's springtime and it's awards season and you know, you just can smell that fake humility out there — that fake sincerity." That's when he said again, with all sincerity, "thanks very much. This is awful, awful nice."
Keaton added "it feels a little funny to be accepting awards on the backs" of those in a story who are struggling with opioid addiction. But he said the series treated them "with real dignity."
Keaton switched focus to Ukraine when he said "I want to say 'thank you' to fellow actor, President Zelenskyy, and keep up the fight." Keaton finished with "there's only one way to change things environmentally, socially and for some sort of racial justice and social justice, two words: voting rights. Voting rights and voter suppression."
The three-hour Critics Choice Awards ended with Rams coach Sean McVay and his Ukrainian-born fiancée announcing "The Power of the Dog" as best picture.
Here's the full list of winners from the 27th Annual Critics Choice Awards:
FILM CATEGORIES 
BEST PICTURE – The Power of the Dog (Netflix)
BEST ACTOR – Will Smith – King Richard (Warner Bros.)
BEST ACTRESS – Jessica Chastain – The Eyes of Tammy Faye (Searchlight)
BEST SUPPORTING ACTOR – Troy Kotsur – CODA (Apple TV+)
BEST SUPPORTING ACTRESS –Ariana DeBose – West Side Story (20th Century Studios)
BEST YOUNG ACTOR – Jude Hill – Belfast (Focus)
BEST ACTING ENSEMBLE – Belfast (Focus)
BEST DIRECTOR – Jane Campion – The Power of the Dog (Netflix)  
BEST ORIGINAL SCREENPLAY – Kenneth Branagh – Belfast (Focus)
BEST ADAPTED SCREENPLAY – Jane Campion – The Power of the Dog (Netflix)
BEST CINEMATOGRAPHY- Ari Wegner – The Power of the Dog (Netflix)
BEST PRODUCTION DESIGN – Patrice Vermette, Zsuzsanna Sipos – Dune (Warner Bros.)
BEST EDITING – Sarah Broshar and Michael Kahn – West Side Story (Disney)
BEST COSTUME DESIGN – Jenny Beavan – Cruella (Disney)  
BEST HAIR AND MAKEUP – The Eyes of Tammy Faye (Searchlight)
BEST VISUAL EFFECTS – Dune (Warner Bros.)
BEST COMEDY – Licorice Pizza (United Artists Releasing)
 BEST ANIMATED FEATURE – The Mitchells vs. the Machines (Sony Pictures Animation)  
BEST FOREIGN LANGUAGE FILM – Drive My Car (Janus Films)  
BEST SONG – No Time to Die – No Time to Die (United Artists Releasing)  
BEST SCORE – Hans Zimmer – Dune (Warner Bros.)
TELEVISION CATEGORIES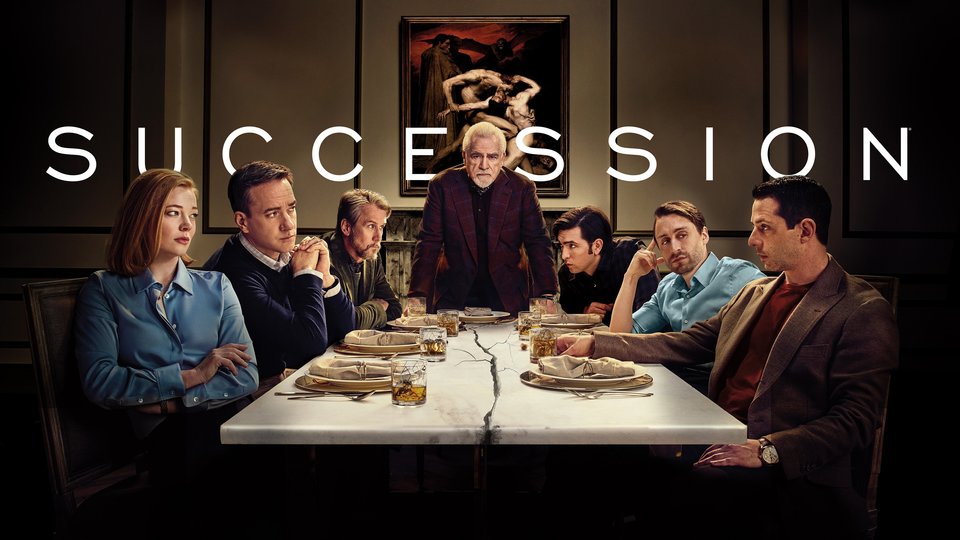 BEST DRAMA SERIES – Succession (HBO)
 BEST ACTOR IN A DRAMA SERIES – Lee Jung-jae – Squid Game (Netflix)  
 BEST ACTRESS IN A DRAMA SERIES – Melanie Lynskey – Yellowjackets (Showtime)  
 BEST SUPPORTING ACTOR IN A DRAMA SERIES – Kieran Culkin – Succession (HBO)
 BEST SUPPORTING ACTRESS IN A DRAMA SERIES – Sarah Snook – Succession (HBO)
 BEST COMEDY SERIES – Ted Lasso (Apple TV+)
BEST ACTOR IN A COMEDY SERIES – Jason Sudeikis – Ted Lasso (Apple TV+)
BEST ACTRESS IN A COMEDY SERIES – Jean Smart – Hacks (HBO Max)
BEST SUPPORTING ACTOR IN A COMEDY SERIES – Brett Goldstein – Ted Lasso (Apple TV+)
BEST SUPPORTING ACTRESS IN A COMEDY SERIES – Hannah Waddingham – Ted Lasso (Apple TV+)
BEST LIMITED SERIES – Mare of Easttown (HBO)
BEST MOVIE MADE FOR TELEVISION – Oslo (HBO)
BEST ACTOR IN A LIMITED SERIES OR MOVIE MADE FOR TELEVISION – Michael Keaton – Dopesick (Hulu)
BEST ACTRESS IN A LIMITED SERIES OR MOVIE MADE FOR TELEVISION – Kate Winslet – Mare of Easttown (HBO)
BEST SUPPORTING ACTOR IN A LIMITED SERIES OR MOVIE MADE FOR TELEVISION – Murray Bartlett – The White Lotus (HBO)
BEST SUPPORTING ACTRESS IN A LIMITED SERIES OR MOVIE MADE FOR TELEVISION – Jennifer Coolidge – The White Lotus (HBO)
BEST FOREIGN LANGUAGE SERIES – Squid Game (Netflix)
BEST ANIMATED SERIES – What If…?  (Disney+)
BEST TALK SHOW – Last Week Tonight with John Oliver (HBO)
BEST COMEDY SPECIAL – Bo Burnham: Inside (Netflix)