GAS PRICES: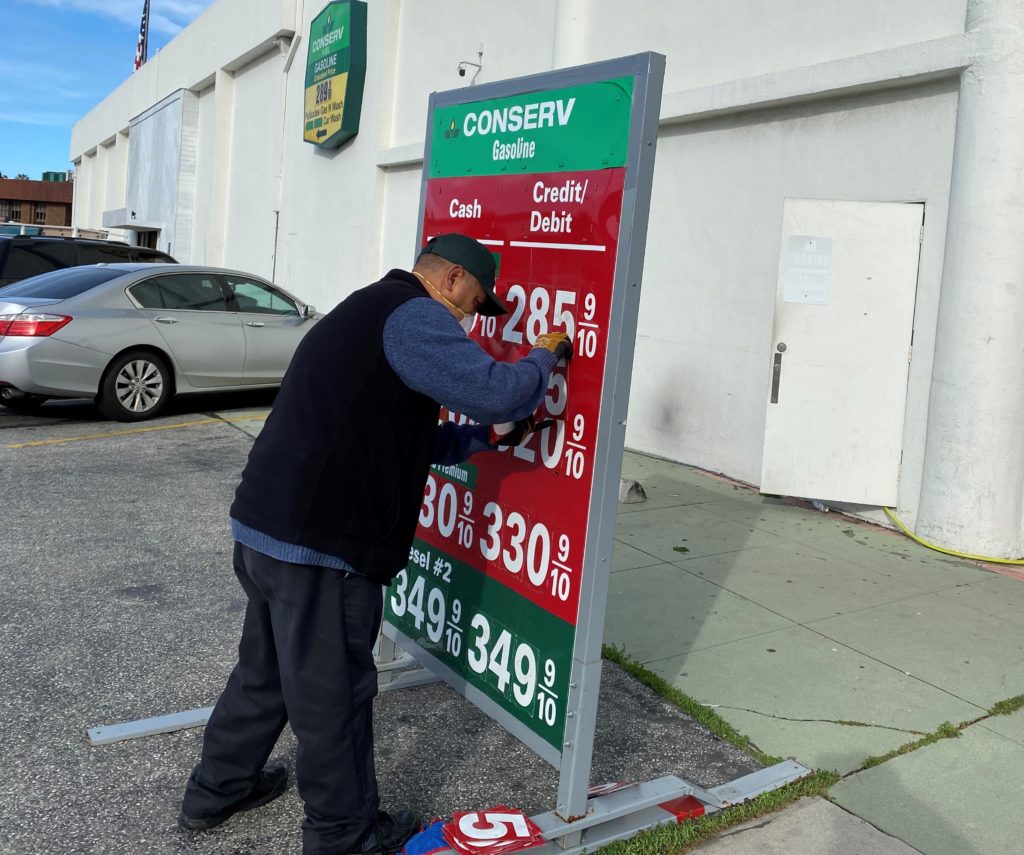 If you not one of the lucky people driving an all-electric car, Circling the News discovered what might be the best gas prices in town. An employee at the Palisades Car Wash and gas station was in the process of lowering prices when we snapped the adjoining photo this morning (April 8). People who read this in Wyoming and South Dakota can marvel that we in California think these prices are good.
HOWLING FOR HEALTH CARE WORKERS:
If you hear howling on the Paseo Miramar hill, it most likely is not coyotes. Some residents have started a unique way of showing gratitude for health-care workers.
"A small group of us went into our yards at 8 p.m. and howled for a couple of minutes as a way to thank our health-care workers and to show support," a resident wrote to CTN.
Another resident wrote on April 7: "We have some doctors living on our hill and we are so grateful that they go off to work every day during these difficult times. It is so rewarding to feel connected and to show our gratitude in a fun way."
The residents plan to do their howling every night for a week.
FRESH CROISSANTS: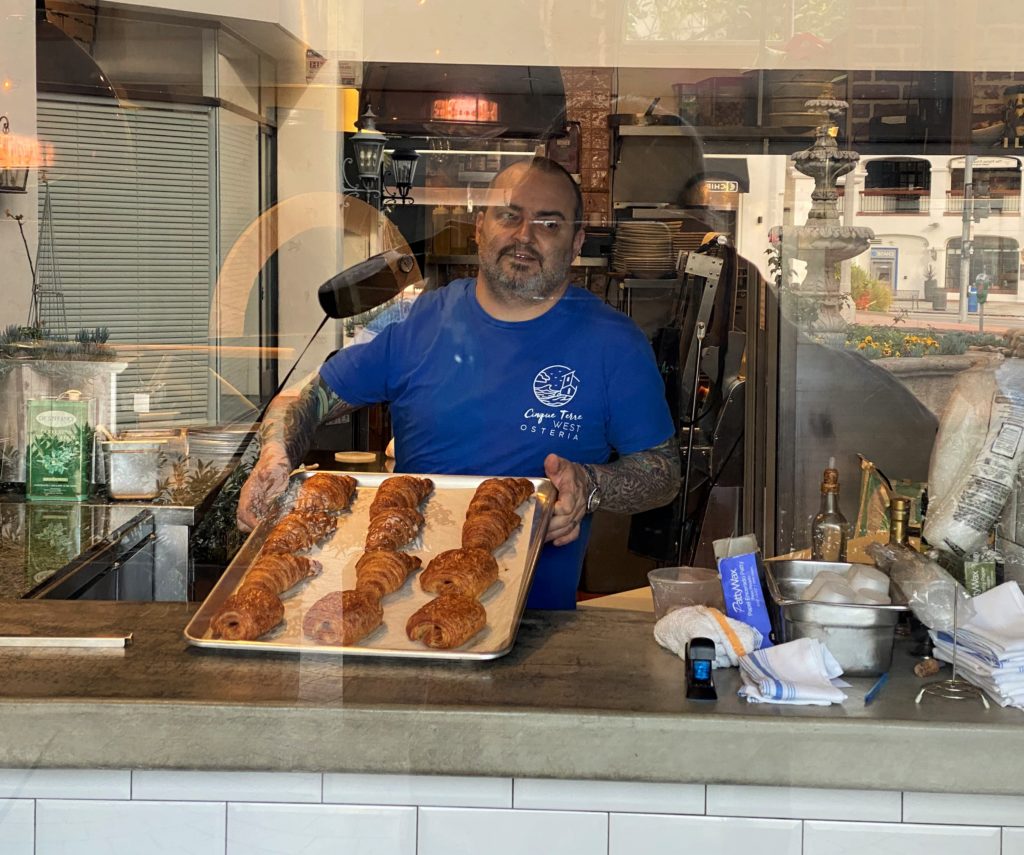 When I walked by Cinque Terre WEST Osteria this morning, owner and chef/owner Gianbattista "Gianba" had just pulled out a batch of croissants—something that he bakes six days a week. Don't forget to order some in advance, maybe this weekend. There are no finer croissants on the Westside of Los Angeles. Call: (310) 454-0709 or email info@cinqueterrewest.com.
MUSIC FROM ST. MATTHEW'S
A resident who lives near St. Matthew's said she could hear some beautiful music–not all religious– coming from the church yesterday. A second resident wrote that Richard Rosser, a St. Matthew's parishioner, plays the Carillon organ daily at 5 p.m.
LUCKY DINER:
Marissa Hermer, co-owner of The Draycott, continued with the promise to deliver a meal to someone in the community who was nominated for the honor of receiving such a meal during the coronavirus. Helen Christie, the "church grandma" at the Methodist Church on Via de la Paz, was this week's receipent. "She is so lovely," Hermer said. If you would like to nominate someone, contact Hermer.
The restaurant has also set up a "You donate. We cook. They eat." program. Email Marissa marissa@marissahermer.com and she will send a donation form. "We are donating to medical workers on the front line in hospitals, to the needy in self-isolation, to the elderly, to those who are sick and to those who are unable to shop for themselves," Hermer said, noting that if any readers would like to contribute to the meals for people on the front line to let her know.
A reminder that The Draycott is available for food to go. (Call: 310-573-8938 or email: emma@thedraycott.com).