Editor's note: When Palisadian Alan Eisenstock is not researching and writing one of his nonfiction books (18 thus far!), he pursues what he calls "a crazy labor of love side project" that he started in March 2020: sending a weekly Covid-themed playlist of songs to his family and friends. These playlists (which can be downloaded on Spotify Click here. span rock 'n' roll and pop music from the 1950s to 2020, and Eisenstock adds one or two lines of commentary about each song that is clever, amusing and informative.)
Hi, Everyone,
I'm back! Thank you all for your words of support and concern. I so appreciate you.
Now… this week: according to Healthline.com: "More Americans are binge drinking during the pandemic." A sad, concerning fact. What to do? Idea. Here are 23 songs about drinking adult beverages. Listen up!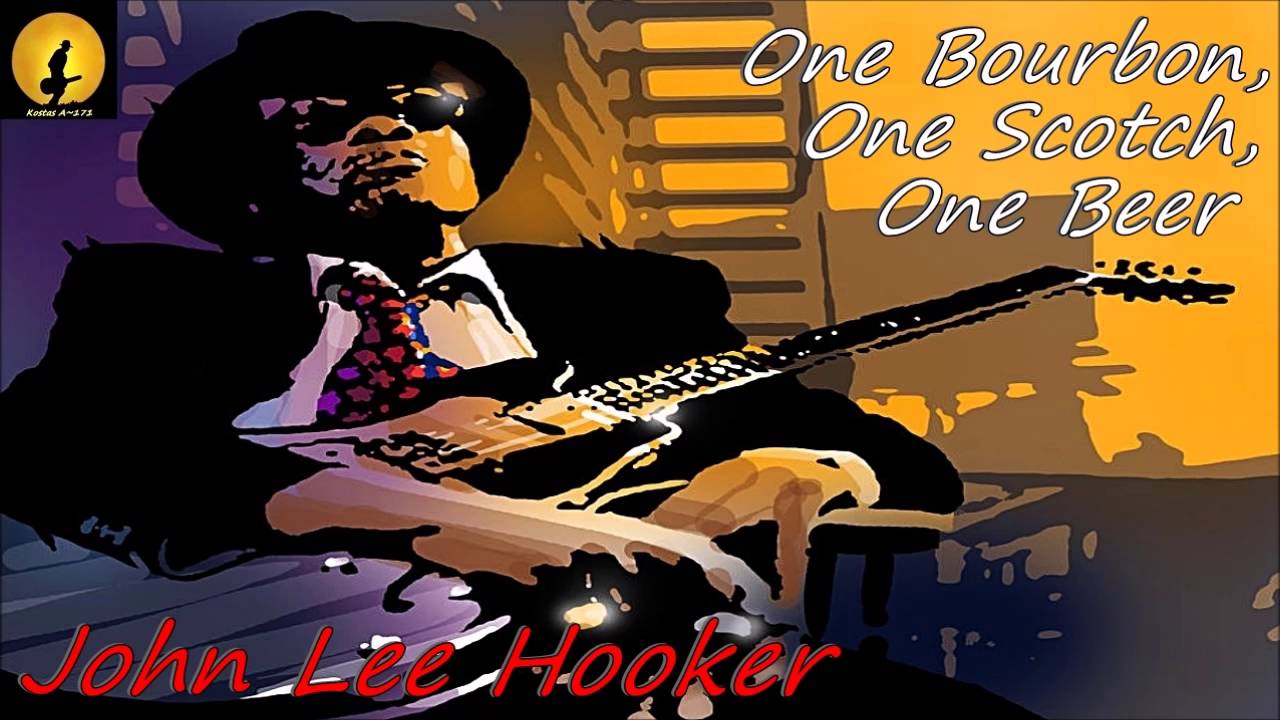 "Red Red Wine" UB40. British reggae group sings this Neil Diamond ditty that he wrote in 1967. UB40 recorded their hit in 1983. Isn't UB40 the stuff you spray to loosen up a lock?
"Spill The Wine" Eric Burdon, War. The guys in the American funk band War wrote this song and British belter Burdon, formerly of The Animals, sings lead on their one and only hit together, from 1970.
"Such A Night" Dr. John. New Orleans jazz, R&B, and soul legend, born Mac Rebennack, sings this classic, which he wrote and recorded in 1973 off the album In The Right Place. Everyone plays on this including The Meters and Allen Toussaint who also produced.
"I Got Loaded" Los Lobos. My favorite L.A. band howls this 1965 song written by Camille Bob and recorded by his band Little Bob and the Lollipops. LOVE the Lobos.
"Scotch And Soda" The Kingston Trio. Iconic San Fran folkies recorded this in 1958. Trio member Dave Guard was dating baseball player Tom Seaver's sister. Her parents heard this song in a piano bar on their honeymoon in 1932, wrote down the lyrics, and called it their song. They gave the song to Guard who searched in vain for the real writer. Guard is credited as the writer but acknowledged it wasn't true.
"Brandy (You're A Fine Girl)" Looking Glass. Pop group formed at Rutgers University. This was their hit, recorded in 1972. In the song, Brandy refers to a fine girl. In our playlist, Brandy is a whiskey.
"Tequila Sunrise" Eagles. Great L.A. band recorded this hit in 1973 off the Desperado album, one of the first songs Don Henley and Glenn Frey wrote together. A tequila sunrise is actually a cocktail–tequila, orange juice, and grenadine served over ice. I used to be a bartender. I mainly poured shots and beers and washed and dried glasses. In the course of a year, I think I made one Bloody Mary and two martinis.
"Elderberry Wine" Elton John. Sir Elton sings this 1973 B-side of "Crocodile Rock." It was never a hit, but I like this song better. Has anyone had elderberry wine? Is it better than Ripple?
"Water With The Wine" Joan Armatrading. British singer-songwriter-guitarist, Joan sings this terrific song about a one-night stand and the advantage of mixing water with the wine. I just saw Promising Young Woman and this could've been the theme song.
"Beer Barrel Polka" Frankie Yankovic & His Yanks. Frankie, famous accordion player, was known as "America's Polka King." This song was written in 1927, somebody added lyrics in 1932. Since 1970, the Milwaukee Brewers have played it during the seventh-inning stretch. This was also our wedding song.
"One Bourbon, One Scotch, One Beer" John Lee Hooker. Mississippi blues legend John Lee recorded this Rudy Toombs drinking song in 1966. Despite being illiterate, John Lee wrote tons of songs under various pseudonyms, including John Lee Booker and John Lee Cooker. I'm sure nobody suspected he was the writer.
"Tequila" The Champs. Second time on the playlist for this fifties L.A. rock group named after Champion, Gene Autry's horse. This was a monster hit in 1958.
"Days Of Wine And Roses" Andy Williams. One of the most popular singers and TV hosts of all time, Williams covered this Henry Mancini-Johnny Mercer Academy Award-winning song in 1962. The song also won Grammys for Record of the Year and Song of the Year. Kudos to a song about a blackout drunk.
"Poison & Wine" The Civil Wars. Joy Williams and John Paul White formed this harmonic duo in 2008. People thought they were married. They were, but not to each other. This is a brilliant song about a love-hate relationship. "I don't love you but I always will."
"Escape (The Pina Colada Song)" Rupert Holmes. Born David Goldstein in Britain, Holmes, talented singer-songwriter-composer-playwright-novelist-and screenwriter, wrote and recorded this hit in 1979. Holmes or Goldstein also wrote the hit Broadway musical, The Mystery of Edwin Drood.
"Tiny Bubbles" Don Ho. Ho, from Hawaii, went to Springfield College in Springfield, MA on a football scholarship. I grew up in the next town, Holyoke. I didn't know Springfield College had a football team. Anyway, the writer of the song, Leon Pober, offered the song to Lawrence Welk because he played "champagne music." Welk turned it down, handed it off to Ho.
"Two More Bottles Of Wine" Emmylou Harris. Country music icon, singer-songwriter and well-known collaborator with Linda Ronstadt, Dolly Parton, Gram Parsons and many others. Harris recorded this 1978 lament written by Delbert McClinton. In the song, the narrator's lover takes off, leaving her with the consolation prize of two more bottles of wine.
"Happy Hour" The Housemartins. British indie-pop band formed by Paul Heaton and Dave Hemingway. I'm crazy for this group and I can't believe that after a million playlists I finally found a place for one of their songs. Original member Norman Cook eventually left the group, got into electronic music, became a DJ and record producer, and called himself Fatboy Slim.
"When I Was Drinking" Hem. Another favorite. Sally Ellyson sings the lead vocals in this indie-folk band. "Living it up when the rent was due." Then Sally got sober and ditched her lover. LOVE.
"Bloody Mary" South Pacificensemble. Not a drink but a character from the 1949 Broadway musical and movie, South Pacific, written by Rodgers and Hammerstein. The show, based on James Michener's Pulitzer Prize-winning novel, Tales of the Pacific,ran for 1,925 performances. I missed it.
"Hemingway's Whiskey" Guy Clark. When it comes to lyrics, you have to put Mr. Nobel, Bob Dylan, first. To me, Guy Clark is in the conversation for second place with The Boss. "Even when it burns, it will always finish clean." LOVE.
"Alabama Song (Whisky Bar)" The Doors. The quintessential L.A. funk-blues-psychedelic band led by world-class meshuganeh Jim Morrison. This song was derived from a German poem adapted by Bertolt Brecht and Kurt Weill. Weill's wife, Lotte Lenya, performed the original in a 1930 opera, Rise and Fall of the City of Mahagonny.
"Cigarettes And Wine" Jason Isbell and the 400 Unit. Isbell studied English and creative writing at the University of Memphis. He began as a member of the alt-country band The Drive-By Truckers. He's one of my favorite artists. Check these lyrics in this cautionary song: "Money and liquor and lust had taken my heart and my trust."
There you have it… 23 songs about drinking. If I went with only country songs, this list would've been about 1,000 songs long. For now, some advice:
Don't Forget to Disinfect and… PLAY IT LOUD!
The link again: Click here.
Fact Check
I was a bartender at the now defunct Quonset Hut in Amherst, MA. The bar was attached to a golf driving range.
"Beer Barrel Polka" was not our wedding song. It was "Why Must I Be A Teenager In Love?"
Also not true, but it could've been. My bride and I were married as teenagers.
John Lee Hooker did have a slew of pseudonyms including John Lee Cooker.
PREVIOUS POLL QUESTION:
Bagels v. Croissants v. Muffins. Bagels schmeared the rest.
THIS WEEK'S POLL QUESTION:
Favorite adult beverage: Beer, wine, or whiskey. What's your pleasure?
Again, thank you all for your support and concern.
Until next week… and every week after,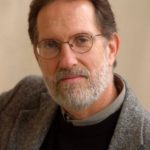 Thanks,
Alan