(Editor's note: Palisadian Alan Eisenstock's 19th book "Redeeming Justice" co-written with Jarrett Adams, came out on September 14 and was named the Best Book of September by Amazon. "A consuming tale of a broken legal system, its trail of ruin and the fortitude needed to overcome its scarring." To see the books that Eisenstock has written, including those of  comics and sports figures, such as George Lopez and Elgin Baylor, visit: alaneisenstock.com/books.
When Eisenstock is not writing, he pursues what he calls "a crazy labor of love side project" that he started in March 2020: sending a weekly Covid-themed playlist of songs to his family and friends. These playlists (which can be downloaded on Spotify click here) span rock 'n' roll and pop music from the 1950s to 2020, and Eisenstock adds one or two lines of commentary about each song that is clever, amusing and informative.)
Hi, Everyone,
Man, I take one week off and look what happens. Putin invades Ukraine and kicks Covid off the front page. But before that, a truckers' anti-mask mandate protest in Ottawa shut that city down completely. Those poor Canadians. What to do? Idea. Here are 19 songs by Canadian artists. Listen up!
"Born to Be Wild" Steppenwolf. Mostly Canadian band (there were a couple of Americans) formed in Los Angeles in the late sixties. This was their first big hit, written by Mars Bonfire, real name Dennis Edmonton.
"Little Darlin'" The Diamonds. Canadian vocal quartet specializing in a definite R&B flavor. Maurice Williams wrote this song in 1957. The Diamonds covered it and turned it into a big hit two years later. Are those castanets?
"No Time" The Guess Who. Rock band from Winnipeg. Supposedly, this was their attempt at country rock, channeling Crosby and Stills and their sound. Big hit in 1969.
"Four Strong Winds" Ian & Sylvia. Canadian folk duo, Ian Tyson and Sylvia Fricker. They would eventually marry and have a huge hit in 1963 with this oft-covered song, written by Tyson.
"The Weight" The Band. Four Canadians and one American make this a Canadian band. Robbie Robertson wrote this (in one sitting) and the guys recorded it in 1968. It's one of my all-time favorite songs. And once and for all, it's "Take the load off FANNY." Apropos of nothing, my grandmother's name was Fanny.
"Lonely Boy" Paul Anka. Singer, songwriter, and entertainer extraordinaire. Paul, from Ottawa, wrote and recorded this song in 1958 with the Don Costa Orchestra. Smash hit a year later.
"The Old Apartment" Barenaked Ladies. Alt rock band from Scarborough, Ontario. This was their first big hit, from 1997. Everyone remembers their first apartment. Mine was great, on North Pleasant Street in Amherst, MA. "Why did you plaster over the hole I punched in the door?"
"Sh-Boom" "The Crew-Cuts. R&B-lite song stylists from Toronto. They named themselves after the popular haircut of the day. This song, originally written and recorded by The Chords, became the first big hit for The Crew-Cuts in 1954.
"Helpless" The Band, Neil Young. Favorite Canadian Young, originally recorded his song with Crosby, Stills, & Nash. Spotify, at Neil's request in protest of Joe Rogan, has removed all of Young's music. But we figured out a work-around. Here's Neil and The Band from The Last Waltz. LOVE.
"Mmm Mmm Mmm Mmm" Crash Test Dummies. Rock band from Winnipeg, led by songwriter and gruff-voiced lead singer, Brad Roberts. Critics hated this song when it came out in 1993, but audiences loved it and sent it to #1.
"Let's Fall In Love" Diana Krall. Canadian jazz singer covers this 1933 Harold Arlen and Ted Koehler tune from the movie of the same name. She recorded it in 1999 and apropos of nothing, married Elvis Costello four years later. That's her on piano.
"If You Could Read My Mind" Gordon Lightfoot. Often called Canada's greatest singer-songwriter, Lightfoot recorded this big hit in 1970. Supposedly, he wrote the song based on what he was feeling after his recent divorce. Great song.
"1234" Feist. Leslie Feist, from Amherst, Canada, and a member of Broken Social Scene, co-wrote this cool song in 2007. It became her biggest hit and won her the Grammy for Best Female Pop Vocal Performance.
"In My Secret Life" Leonard Cohen. From Montreal and an all-time favorite. Singer-songwriter supreme, Leonard croons this arresting 2001 song with Sharon Robinson helping out. Leonard was a neighbor. I once saw him at Men's Wearhouse, trying on hats.
"Universal Soldier" Buffy Sainte-Marie. Indigenous Canadian folk singer, activist, and writer wrote and recorded this frequently-covered anti-war song in 1964. Given the recent events in Ukraine, listening to the song now hits hard.
"Speaking With the Angel" Ron Sexsmith. Silky-voiced Ron, from St. Catharine's, Ontario, formed his first band when he was fourteen. This song is from his 1991 debut album Grand Opera Lane. His original backup band was called The Uncool, the coolest name ever.
"Misguided Angel" Cowboy Junkies. The Junkies, from Toronto, consist of four members, three of whom are the Timmins siblings. That whispery voice belongs to Margo Timmins. This song comes from their 1988 Trinity Session album. Songs you can sway to, or nod off to, not necessarily dance to.
"Save Your Tears" The Weekend. Torontonian Abel Makkonen Tesfaye aka The Weekend (can I buy a vowel?) co-wrote and performs this single from his 2020 album After Hours. A bitter recollection of his divorce, the song hit #1.
"Wake Up" Arcade Fire. This alternative rock collective led by husband and wife Win Butler and Regine Chassagne comes from Montreal. This rousing rocker from the band's 2004 album Funeral ends our all-Canadian playlist. FYI. Arcade Fire is great live.
I know, I know… I left off some of your favorites–Joni Mitchell (blame Spotify), Anne Murray, Guy Lombardo… maybe next time. For now, some advice:
Don't Forget To Disinfect and… PLAY IT LOUD!
The link again: click here.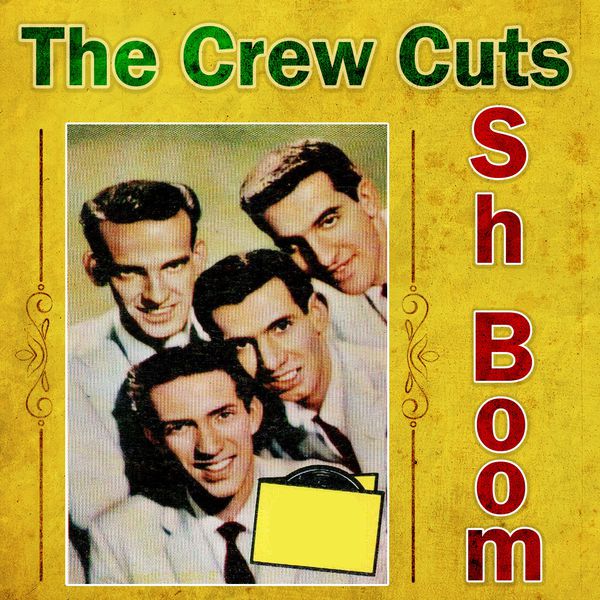 Fact Check
I saw Leonard Cohen all the time–at The Coffee Bean & Tea Leaf, at Village Books–but never at Men's Wearhouse. I've never been to Men's Wearhouse.
LAST WEEK'S POLL QUESTION:
Otis Redding beat up The Band.
THIS WEEK'S POLL QUESTION:
Oldies' Face-Off: "Little Darlin'" by The Diamonds or "Sh-Boom" by The Crew-Cuts? Who you got?
We're closing in on two years of playlists!
Thank you all.
Until next week,
Alan