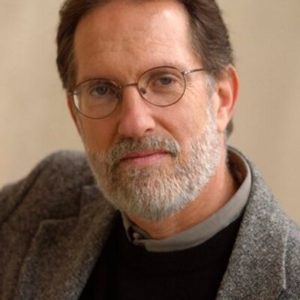 Editor's note: When Palisadian Alan Eisenstock is not researching and writing one of his nonfiction books (18 thus far!), he pursues what he calls "a crazy labor of love side project" that he started a year ago: sending a weekly Covid-themed playlist of songs to his family and friends. These playlists (which can be downloaded on Spotify, CLICK HERE, span rock 'n' roll and pop music from the 1950s to 2020, and Eisenstock adds one or two lines of commentary about each song that is clever, amusing and informative.)
Hi Everyone,
It's been one year since COVID caused us to shelter in place, wear masks, stay six feet apart, wash our hands frequently, and Zoom. A year since I've been in a restaurant, a movie theater, a grocery store, and over a year since I've hugged my kids who live in New York. And it's been one year since my first playlist. An anniversary of sorts. What to do? Idea. Here are 19 songs suggested by you, tunes I missed, forgot, or ignored. Listen up!
Suggestions Inspired by "Heavy Hits" Playlist
"A Hundred Pounds of Clay" Gene McDaniels. Jazz, R&B, and soul singer McDaniels recorded his biggest hit in 1961. Snuff Garrett produced and Earl Palmer of L.A.'s famous group of session musicians known as "The Wrecking Crew" backed him up. Gene retired to Maine where he became both a hermit and 50% of the state's African-American population.
"Carry That Weight" The Beatles. From Abbey Road. A Paul song. There's nothing wrong with your Spotify. The song just stops.
"Cherry Pie" Skip & Flip. A modest hit in 1960 for Clyde Battin and Gary Paxton who called themselves Skip & Flip. Paxton went on to produce a bunch of hits. Clyde became a bass player for the Byrds. He spent much of his life wondering, "Was I Skip or Flip?"
"Fat Man in A Bathtub" Little Feat. Country, folk, swamp rock… how do you define Little Feat? Here's a favorite LF song, written by Lowell George from 1973.
"Candy Man" Roy Orbison. Fred Neil and Ruby Ross wrote this 1962 hit for Roy aka the "Caruso of Rock." I've featured Roy many times in the playlist, most recently in "Eye Tunes" for being among the most famous bespectacled rock stars.
"Born to Lose" Ray Charles. Brother Ray turned this 1940 song written by Ted Daffan into a big hit in 1962, another song I missed on the "Heavy Hits" playlist that connected COVID to being overweight.
A Request–Favorite Song–by One of You
"Long May You Run" Neil Young. 1976, the acoustic version. Crosby, Stills, Nash & Young had split up, and Stills & Young decided to do an album together. Neil wrote this great song… about his first car, which he named Mort. So stupid naming a car. P.S. I still drive a 2007 Honda Accord and plan to keep it for at least 25 years. "Long may you run, Melvin!"
Suggestions Inspired by "Drip Drop" Playlist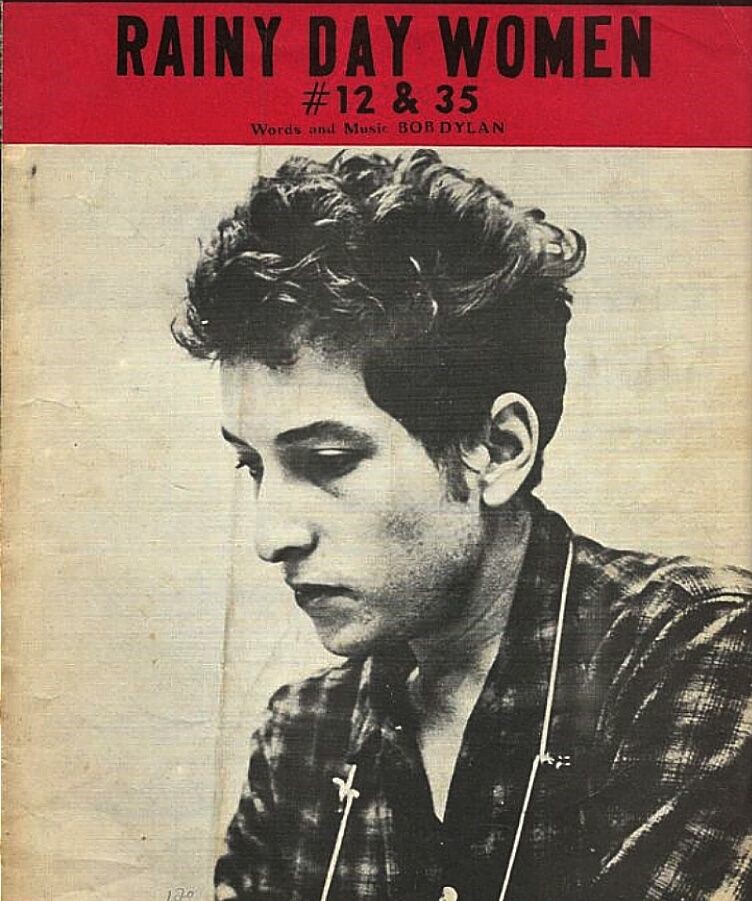 "Rainy Day Women #12 and 35" Bob Dylan. The opening track from Dylan's classic 1966 Blonde on Blondealbum. Offers this advice: "Everybody must get stoned."
"Don't Rain on My Parade" Barbra Streisand. The Voice sings this song from the 1964 Broadway musical and film, Funny Girl,written by Bob Merrill and Jule Styne. Robin Williams also sang this in the film Mrs. Doubtfire. Fortunately, I went with Barbra.
"Let's Go Rain" Jeff Tweedy. Wilco's main guy sings this 2018 song about  Noah's ark and a flood washing away a world of sin. As Jeff sings, the way things are going–at least back in 2018 and with COVID this past year, don't be shocked if another flood comes.
Suggestions Inspired by "Vaccine Appointment Blues" Playlist
"My Shot" Lin-Manuel Miranda. From Hamilton. How could I have forgotten this obvious song about a shot? Oh, well. Here it is. "I am not throwin' away my shot." Hamilton opened on Broadway in 2015. Six years ago. Orchestra seats cost twelve thousand dollars.
"Where or When" Frank Sinatra. Classic song from the 1937 musical Babes in Arms, music and lyrics by Rodgers and Hart. There must be at least 100 versions of this song. I chose The Chairman of the Board because it sounds so urgent. "Where or when will I get this vaccine?"
"Waiting on A Friend" The Rolling Stones. Great song from 1981, written by Mick and Keith. The song is noteworthy for its guest musicians: Nicky Hopkins on piano and Sonny Rollins playing tenor sax. LOVE.
"Chances Are" Johnny Mathis. This former track star may be the sweetest singer of all-time and definitely the king of "make-out music." This is his biggest hit, from 1957, written by hit songwriters Al Stillman and Robert Allen.
Suggestion Inspired by "Grand Delusion" Playlist
"Eve of Destruction" Barry McGuire. Big hit and protest song in 1964 performed by folk singer McGuire and written by P.F. Sloan who was also a session musician and a member of "The Wrecking Crew." McGuire was originally part of a duo known as "Barry and Barry." Sloan wrote, produced, and played on songs for Jan and Dean, Herman's Hermits, Mamas and Papas, among others.
Suggestion Inspired by "Georgia" Playlist
"Sweet Peach Georgia Wine" Levon Helm. Former drummer and vocalist for The Band, Levon went solo after the group broke up. He also got into acting, played Loretta Lynn's father in Coal Miner's Daughter. He grew up in a hamlet in Arkansas, Turkey Scratch, which is right next door to Chicken Itch.
A Request By One Of You
"Human" Rag 'n' Bone Man. British rocker, rapper, blues guy, born Rory Charles Graham in a town called Uckfield, which sounds like a fabulous place to grow up. LOVE.
Suggestion Inspired by "Eye Tunes" Playlist
"Put A Little Love in Your Heart" David Ruffin. A favorite four-eyes soul singer, Ruffin is known as one of the lead singers of the Temptations. Love this version of the song co-written and originally recorded by Jackie DeShannon in 1969.
Suggestion Inspired by "Los Angeles" Playlist
"L.A. Woman" The Doors. Jim Morrison wrote this song in 1971 based in part on John Rechy's novel City of Night. Shortly after, he moved to Paris, and the Doors disbanded, or you might say, the Doors closed.
And there we are–19 songs at your request. Thank you all for listening and commenting these 365 days and for those of you whose songs I didn't include, there's always next year.
For now, some advice…
Don't Forget to Disinfect… and… PLAY IT LOUD!
The link again: CLICK HERE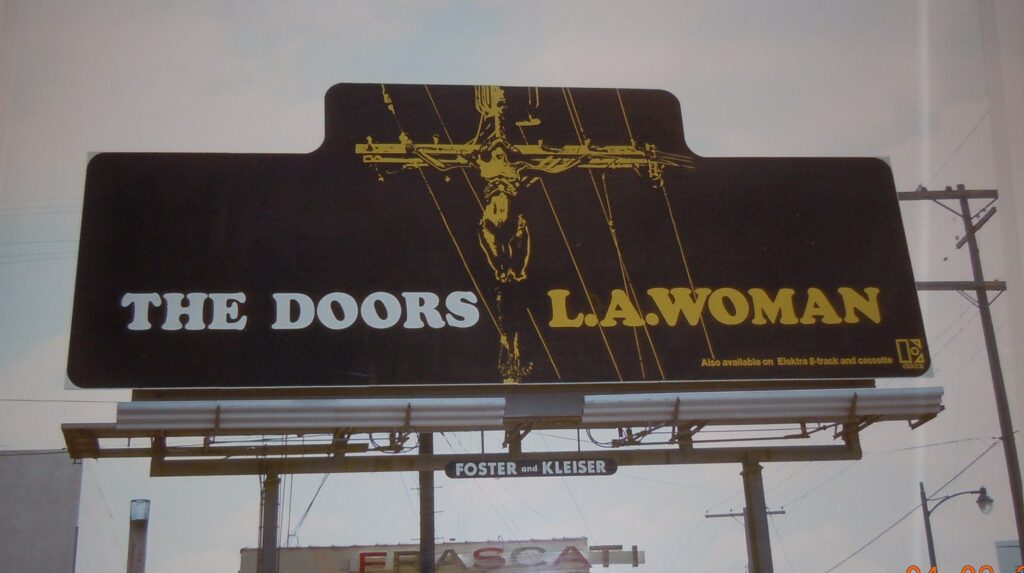 Fact Check
Gene McDaniels did move to Maine and did call himself a hermit.
Levon Helm did grow up in Turkey Scratch. I invented Chicken Itch.
LAST WEEK'S POLL QUESTION:
Aaron Neville v. The Main Ingredient. Aaron won but very few of you cared.
THIS WEEK'S POLL QUESTION:
Frank ("Where Or When") or Johnny ("Chances Are")… who you got?
And that'll do it for this week and last year.
Thanks for listening, reading, commenting, and being there.
Alan