(Editor's note: Palisadian Alan Eisenstock's 19th book "Redeeming Justice" co-written with Jarrett Adams, came out on September 14 and was named the Best Book of September by Amazon. "A consuming tale of a broken legal system, its trail of ruin and the fortitude needed to overcome its scarring."
When Eisenstock is not writing, he pursues what he calls "a crazy labor of love side project" that he started in March 2020: sending a weekly Covid-themed playlist of songs to his family and friends. These playlists (which can be downloaded on Spotify click here. span rock 'n' roll and pop music from the 1950s to 2020, and Eisenstock adds one or two lines of commentary about each song that is clever, amusing and informative.)
Hi, Everyone,
This week California held a special gubernatorial election. Some people objected to Gavin Newsom's response to COVID and wanted him recalled and replaced with someone else. How can we do that? We just can. What to do? Idea. With apologies to those who preferred Larry Elder or Angelyne, here are 19 "stay," "don't leave" songs. Listen up!
"Should I Stay Or Should I Go" The Clash. Post-punk and new wavers, called "The Only Band that Matters," the boys from London released this "recall" question song in 1982 from their album Combat Rock. Love The Clash
"Let's Hang On" Frankie Valli & The Four Seasons. Francesco Stephen Castelluccio aka Frankie Valli became the frontman for this famous sixties vocal group, formed in Newark. Bob Crewe, Sandy Linzer, and Denny Randell wrote this 1965 hit, featuring Frankie going in and out of his signature falsetto. An anti-recall song!
"Stay" Maurice Williams & The Zodiacs. This doo wop/R&B group originated in Tennessee. The group recorded this hit song in 1960, but lead singer Maurice Williams wrote it 7 years earlier when he was 15. He was out with a girl who had a 10 o'clock curfew. Maurice tried to convince her to "stay just a little bit longer." She refused.
"Stand By Me" Ben E. King. Benjamin Earl King from North Carolina recorded this song in 1961. Ben E., once the lead singer of the Drifters, co-wrote this monster hit with Jerry Leiber and Mike Stoller. Stoller used a pseudonym: Elmo Glick.
"I Won't Back Down" Tom Petty. Co-written with Jeff Lynne, Tom released this in 1989, backed up by George Harrison and Lynne. Trump used the song at a campaign rally. Tom's legal reps wrote him a "cease and desist" letter. After Trump's legal reps explained to him what "cease and desist" meant, Trump stopped using the song.
"Stay With Me" Sam Smith. Britisher Smith sings and co-wrote this in 2014. But Tom Petty's publishing company noticed a striking similarity to "I Won't Back Down." To avoid any trouble, Tom and Jeff Lynn received credit as co-writers. The song was such a smash that I'm sure there was plenty of cash to go around. Hear the similarity?
"Let's Stay Together" Al Green. R&B maestro, soul superstar, and later a pastor, Al recorded his signature song in 1971. Every guy I know lipsynchs to this, eyes closed, biting our bottom lips. LOVE.
"Please Stay" The Drifters. Formed as the backup group to Clyde McPhatter, The Drifters became huge on their own. This song was one of Burt Bacharach's early hits and features Dee Dee Warwick (Dionne's sister) and Doris Troy singing harmony.
"If You Want Me To Stay" Sly & The Family Stone. San Fran funk mavens led by Sylvester Stewart aka Sly Stone released this brassy bluesy toe-tapper in 1973. Love those horns, led by Cynthia Robinson on trumpet.
"Stand By Your Man" Tammy Wynette. Mississippi-born Tammy changed her name from Virginia Wynette Pugh, went country, and became famous, this being her biggest hit co-written in 1968 with Billy Sherrill.
"Ain't No Sunshine" Bill Withers. Why is this soul classic in here? I figured if Gavin got recalled and Larry Elder moved to Sacramento, we would have no sunshine.
"Stayin' Alive" The Bee Gees. Too on the nose? Maybe but so what? It's what we're all trying to do. So, imagine it's 1977. Saturday Night Fever .Let loose!
"Please Stay" Warren Zevon. From 2003 and Warren's last album The Wind. Warren, a funny, acerbic, literary lyricist, was dying when he recorded this. Gil Bernal plays sax and Emmylou Harris sings backup. Haunting.
"One Minute You're Here" Bruce Springsteen. From The Boss's latest album Letter To You. I had this shocking image of one minute Newsom's here, the next minute he's gone, and there ain't no sunshine, and we're having trouble stayin' alive. But didn't happen. It was a rout.
"Don't Leave Me" Regina Spektor. Moscow-born, New York-raised Regina, an East Village anti-folk darling, sings her 2012 Jacques Brel-like song from her album What We Saw From The Cheap Seats.
"If You Leave Me Now" Chicago. Rock, R&B, and jazz collective originally called themselves The Big Thing, then Chicago Transit Authority, finally settled on Chicago. Bass player Peter Cetera sang and wrote this song in 1967.
"Things I Cannot Recall" Blind Pilot. A folk-ish band out of Portland, OR that originated as a duo, then grew into four or five members. This is from their 2008 album 3 Rounds and a Sound. I needed it because it mentions the word "recall."
"Never Going Back Again" Fleetwood Mac. From the well-known 1977 Rumoursalbum. It's considered a Fleetwood Mac song but it's a Lindsey Buckingham solo all the way. He wrote it, sings it, and plays acoustic guitar like a fiend. LOVE.
"Don't Leave Me This Way" Harold Melvin & The Blue Notes. We end our "recall" playlist with a bang. Here's the stirring 1975 song written by Kenneth Gamble, Leon Huff, and Cary Gilbert, with Teddy Pendergrass singing lead. Tremendous.
And there we are… 19 anti-recall songs. Some advice:
Don't Forget to Disinfect and… PLAY IT LOUD!
The link again: click here.
Fact Check
Mike Stoller did call himself Elmo Glick. Did he combine Sammy Glick with a Muppet?
The story of Maurice Williams writing "Stay" after bringing his date home before 10 pm is true. Allegedly.
LAST WEEK'S POLL QUESTION:
"Always On My Mind" by Willie Nelson beat Billy Joel and "She's Always A Woman" almost as badly as Newsom beat the recall.
THIS WEEK'S POLL QUESTION:
Soulful challenge: "Let's Stay Together" by Al Green or "Ain't No Sunshine" by Bill Withers. Who you got?
Until next week,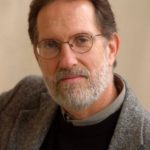 Thank you everybody,
Alan