(Editor's note: When Palisadian Alan Eisenstock is not researching and writing one of his nonfiction books (18 thus far!), he pursues what he calls "a crazy labor of love side project" that he started in March 2020: sending a weekly Covid-themed playlist of songs to his family and friends. These playlists (which can be downloaded on Spotify,  Click here. span rock 'n' roll and pop music from the 1950s to 2020, and Eisenstock adds one or two lines of commentary about each song that is clever, amusing and informative.)
Hi, Everyone,
As if battling COVID and the Delta Variant aren't enough, we're in the midst of fire season. The stubborn Dixie Fire in California has already destroyed 500 homes and has not yet been contained. What to do? Idea. With thanks to the mighty Jeff Lantos for suggesting the theme, here are 25 "fire" "smoke" "burn" songs. Listen up!
"Great Balls of Fire" Jerry Lee Lewis. We start with The Killer and his signature song from 1957, one of rock's most famous songs. This wild man, who once ended a live performance by setting his piano on fire, was married seven times, including to his 13-year-old cousin.
"I'm On Fire" Bruce Springsteen. The Boss, from his 1985 album Born in the U.S.A. The song's been covered by dozens of artists, most famously by Alvin and the Chipmunks on their iconic album, Roasted Nuts.
"Smoke Gets in Your Eyes" The Platters. Hugely successful vocal group formed in the fifties in L.A. This song, written by Jerome Kern and Otto Harbach for the 1933 musical Roberta, became a #1 hit in 1959. Kern's widow hated The Platters' version so much she threatened to sue.
"Ring of Fire" Johnny Cash. The Man in Black recorded this 1963 song written by his wife June Carter Cash and Merle Kilgore. The song about falling passionately in love became one of Johnny's biggest hits.
"Fire and Rain" James Taylor. Boston-born Taylor sings this famous song from 1970. His big hit is actually a dark song about drug addiction and the death of a close friend. Carole King plays piano.
"Smoke on The Water" Deep Purple. British progressive rock band's most famous song from 1973, known for its catchy opening chords. Not necessarily my favorite song but a must for any fire-themed playlist. And now I have that opening stuck in my head.
"Burn One Down" Ben Harper. Part African-American, part Native American, part Jewish, Ben is a singer-songwriter-activist, and this song, let's be honest, is a pro-pot anthem.
"Burning Love" Elvis Presley. One of The King's biggest hits, recorded in 1972. The song, written by Dennis Linde, contains the hyperbolic lyric, "I feel my temperature rising…I must be a hundred and nine." Elvis believed that "rising" and "nine" rhymed.
"Girl on Fire" Alicia Keys. New York-born singer-songwriter and classically-trained pianist, Keys co-wrote this critically-acclaimed song in 2012. Addicting song, no?
"Play with Fire" The Rolling Stones. Classic Stones' song from their 1965 album Out of Their Heads. Written by Mick & Keith, with guest appearances by Phil Spector on bass and Jack Nitzsche on harpsichord. "Don't play with me 'cause you're playing with fire…"
"Who by Fire" Leonard Cohen. Singer-songwriter-poet-novelist Leonard invokes the Rosh Hashana prayer in this stunning song from 1974. Cohen, a Canadian, went to McGill University where he was president of the debate club. For a time, he lived near me and I would see him sitting on a park bench, eating a bagel. Seemed appropriate.
"Smoke from A Distant Fire" Sanford-Townsend Band. A guy named Sanford and a guy named Townsend both from Alabama released this big hit in 1977 and that was kind of it.
"Set the Fire To The Third Bar" Snow Patrol, Martha Wainwright. Scottish-Northern Irish alternative rock band Snow Patrol team up with Canadian-American folkie Martha, daughter of Loudon Wainwright and Kate McGarrigle. The song tells the story of a long-distance relationship. LOVE.
"World on Fire" Sarah McLachlan. Sarah, Canadian, from Halifax, Nova Scotia, she of the big, lilting soprano, croons this gorgeous ballad from 2004. My wife and I honeymooned in Nova Scotia. We were young and poor and this was the most exotic place we could find.
"Streets of Fire" Bruce Springsteen. The Boss is back for his second song on the playlist with this from 1978 and Darkness on the Edge of Town. His best album? Certainly a contender.
"My Old Flame" Billie Holiday. Born Eleanora Fagan, nicknamed "Lady Day," jazz singer supreme, covers this Arthur Johnson and Sam Coslow tune they wrote for the 1934 film Belles of the Nineties. Mae West sings the song in the movie, but Holiday made it her own in 1954. A classic.
"Chariots of Fire" Vangelis. Evangelos Odysseus Papathanassiou aka Vangelis wrote this now-famous theme for the film Chariots of Fire. Vangelis won the 1981 Academy Award for Best Score.
"Smoldering Fire" Ural Thomas and The Pain. Born in Louisiana, one of 16 children, Ural's family relocated to Portland, OR where, in 2010, after a long solo career, he formed his backup band, The Pain. Ural has played the Apollo Theater 50 times, opening for the likes of Stevie Wonder, Etta James, and James Brown. Now, past 80, Ural is starting to get noticed. Well, if you count this playlist as getting noticed. This is my favorite song of the past two years. LOVE.
"A New Flame" Simply Red. British soul-R&B band led by Mick Hucknall. This is the title song from their 1989 album of the same name. The album sold over 2 million copies. Mick called his band Simply Red simply because he has red hair.
"I Burn Today" Frank Black. Born Charles Thompson IV in Boston, he went to UMASS-Amherst, met Joey Santiago, formed the alternative-punk band Pixies, and became Black Francis. Then he went solo and became Frank Black. Thenhe formed Frank Black and the Catholics. You with me? Anyway, this is a great song.
"Burn Down the Mission" Elton John. One of Elton and Bernie's weirder songs, something about a strange force overtaking a town. The song closes out the excellent 1970 Elton album Tumbleweed Connection.
"We Didn't Start the Fire" Billy Joel. Some critics call this Joel's best song. I won't make a judgment. This sort of Joel's rap on news headlines was a huge hit in 1989 and was nominated for the Grammy for Best Song.
"Something's Burning" Kenny Rogers & The First Edition. Texan and country singer Rogers famously called "The Gambler" because of that big hit, fronted the First Edition and performed this 1970 hit written by Mac Davis. Sneaky good song.
"Fire" Arthur Brown. British crazy man with an operatic voice, known as "The God of Hellfire," Arthur released his hit in 1968. Onstage, he screamed the lyrics and appeared with a helmet that he somehow set on fire.
"Light My Fire" The Doors. We end the playlist with the song that made The Doors famous, the quintessential "fire" song, recorded in 1967. Grab a loved one, pop an edible, and groove to Ray Manzarek losing his mind on the organ.
And there we have it… 25 "fire," "smoke," and "burn" songs. Some advice…
Don't Forget to Disinfect and… PLAY IT LOUD!
The link again: click here.
Fact Check
Jerry Lee Lewis did marry his 13-year-old cousin.
Alvin and the Chipmunks did not cover "I'm On Fire" nor did they record an album called Roasted Nuts. Though they should have.
I saw Leonard Cohen in Pacific Palisades more than once. He always wore that hat.
LAST WEEK'S POLL QUESTION:
Linda "Love Is a Rose" made Nat "Ramblin' Rose" wilt.
THIS WEEK'S POLL QUESTION:
A battle of long songs–Elton, "Burn Down The Mission" vs. The Doors, "Light My Fire." Who you got?
I have to say, song for song, this may be my favorite playlist. And I can't stop playing "Smoldering Fire."
Until next week,
Stay safe, everyone,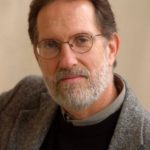 And thanks,
Alan