(Editor's note: Palisadian Alan Eisenstock's 19th book "Redeeming Justice" co-written with Jarrett Adams, came out on September 14 and was named the Best Book of September by Amazon.
When Eisenstock is not writing, he pursues what he calls "a crazy labor of love side project" that he started in March 2020: sending a weekly Covid-themed playlist of songs to his family and friends. These playlists (which can be downloaded on Spotify click here span rock 'n' roll and pop music from the 1950s to 2020, and Eisenstock adds one or two lines of commentary about each song that is clever, amusing and informative.
He just told his faithful followers "Okay… are you sitting down…I'm taking a three-week vacation!!!
"I'm going into seclusion to catch up on work and clear my head by playing with a 3-month-old," Eisenstock said, noting the next playlist will be Friday, April 8.)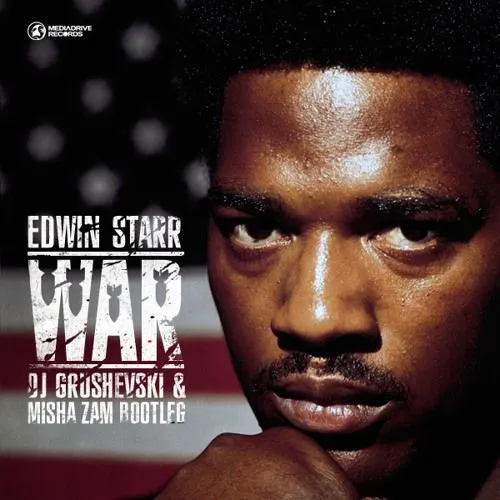 Hi, Everyone,
To quote U2, "I can't believe the news today. I can't close my eyes and make it go away." Each day, I watch the news feeling horrified and heartbroken as Putin continues his senseless, relentless, and merciless rampage into Ukraine. What to do? Idea. Here are 23 "war" songs. Listen up.
"War" Edwin Starr. Born Edwin Hatcher, Starr, a funky, R&B maven, recorded this monster hit in 1970. Norman Whitfield and Barrett Strong wrote and produced this intense anti-Vietnam war song with the classic lyrics, "War! What is it good for? Absolutely nothing!"
"For What It's Worth" Buffalo Springfield. The band, led by Neil Young and Stephen Stills, recorded this huge Stills composition in 1966. It has become one of the most recognizable anti-war protest songs of the sixties. Stills later said that he wrote the song in protest of a nighttime L.A. curfew that resulted in riots on the Sunset Strip.
"Soldier Boy" The Shirelles. Four teenagers from Passaic, NJ formed this famous doo-wop and R&B "girl group." Luther Dixon and Florence Greenberg, the head of their record company, penned this 1962 hit.
"Eve of Destruction" Barry McGuire. Oklahoman McGuire recorded his signature song in 1965, written by P.F. Sloan. Barry and a friend named Barry formed a duo called, imaginatively, Barry and Barry. Later Barry McGuire joined the folk collective, The New Christy Minstrels.
"Sunday Bloody Sunday" U2. Acclaimed rockers from Dublin consisting of Bono, The Edge, and two other guys. This song, about "The Troubles" in Ireland, became a massive hit in 1983. It features a military drumbeat as well as those eerily appropriate lyrics I quoted above.
"Roland The Headless Thompson Gunner" Warren Zevon. Acid-tongued, literary, and just plain weird in a good way, that's Warren, my favorite lyricist. This song of ghastly ghostly revenge comes off his 1978 Excitable Boyalbum.
"Masters of War" Bob Dylan. Mr. Nobel hits us hard with this brutal anti-war song. Dylan wrote this in 1963, nearly sixty years ago. "You that build all the bombs…"  The times they are not a'changing.
"Volunteers" Jefferson Airplane. Marty Balin met Paul Kantner, they decided to make music, added Grace Slick et al, and the legendary San Fran psychedelic rock band was born. This urgent hit, written by Balin & Kantner, expresses strong 1969 anti-war sentiment.
"Where Have All the Flowers Gone?" The Kingston Trio. Pete Seeger wrote this quintessential anti-war song based on a Cossack folk song. The Kingston Trio, folksingers supreme from San Francisco, recorded the best version, in my opinion, in 1961. So many artists have covered this song, including Olivia Newton-John, The Four Seasons, Marlene Dietrich, and Bernie Sanders.
"Fortunate Son" Creedence Clearwater Revival. John Fogerty's famous growl punctuates this song/lament about young men of privilege getting out of going to war in the sixties. Fogerty wrote this in 1969 from his Willie And The Poor Boysalbum. "Song is more about class than about war," Fogerty said. Before CCR, his band was called The Golliwogs.
"War" Bob Marley & The Wailers. In the early sixties, Bob Marley, Bunny Wailer, and Peter Tosh formed a Jamaican reggae singing group called The Teenagers. Thirteen years later Bob & The Wailers recorded this song about hate and racism leading to bloodshed. Their 1976 album Rastaman Vibration still moves me.
"I Ain't Marching Anymore" Phil Ochs. Political activist and folk singer Ochs was revered as one of the most literary protest singers of the sixties.This 1964 anti-war song is perhaps his most well-known. Sadly, he became a raging alcoholic and died at the age of 35.
"Street Fighting Man" The Rolling Stones. Another anti-war song, this one from Mick, Keith and the gang, off of their 1968 album Beggars Banquet. The Stones brought on Nicky Hopkins to play piano and Dave Mason joined them with drums and shehnai, which is a curry made from goat meat and goat milk.
"Devils and Dust" Bruce Springsteen. The Boss goes all-acoustic on the 2005 album of the same name. Bruce wrote this haunting song about the Iraq War. This was his third acoustic album after Nebraska and The Ghost Of Tom Joad.
"The Drums of War" Jackson Browne. Another anti-Iraq War song, this one from Browne's 2008 album Time The Conqueror. "Roll out the drums of war. What were those freedoms for?" Lyrics that apply to Ukraine.
"Spanish Bombs" The Clash. Joe Strummer and Mick Jones head up my favorite Brit punk rockers, referred to by one critic as "the only band that matters." Joe wrote this one in 1979 while listening to a radio broadcast about bombs shelling Costa Brava, a coastal region of Spain.
"Sam Stone" John Prine. The return of the "singing mailman," and one of the best songwriters ever. Prine, born in Illinois, passed away in Nashville in 2020 from Covid. Prine wrote this 1971 story song about a drug-addicted vet with a Purple Heart who died from a drug overdose.
"This Is Why We Fight" The Decemberists. Colin Meloy leads this Portland, OR based alt-rock collective, another great band to see live. Colin wrote this song for an underdog in a great war, "for somebody who's up against great odds." We're watching that every night on TV. Except I see the odds as insurmountable.
"Peace Train" Yusuf/Cat Stevens. British folk artist Stevens wrote this call for peace in 1971, saying that he kept thinking about Alfred Hitchcock and came up with this song. I guess because Hitchcock directed Strangers On A Train? Anyone?
"Goodbye Blue Sky" Pink Floyd. British progressive rockers, led by David Gilmour, Syd Barrett, Roger Waters, et al. They originally called themselves The Tea Set. This weird, scary, beautiful song comes from their essential 1979 double album, The Wall. "Did you see the frightened ones? Did you hear the falling bombs?" Devastating.
"Rumors Of War" Peter Tosh. Reggae main man and one of the original Wailers, Peter wrote this in 1979, the song appearing on his album Mystic Man.I'm wrecked by what's happening in Ukraine but for some reason, reggae soothes me… somewhat.
"Refugee" Tom Petty & The Heartbreakers. You know I love Mr. Petty and I had to have this song. Tom co-wrote this 1980 song from his album Damn The Torpedoes with Heartbreaker, Mike Campbell. Latest refugee count I heard was 2.3 million.
"Brothers In Arms" Dire Straits. British band led by all-time great guitarist Mark Knopfler takes us out with this 1982 rock classic from their album of the same name. This was the band's biggest hit and would become a staple at military funerals.
Well, sorry to be a little… down… this week. Still, this is a pretty poignant playlist. Hope you think so. And at least baseball's back! In any event, some advice:
Don't Forget To Disinfect and… PLAY IT LOUD!
The link again: click here.
Fact Check:
I couldn't get myself to listen to Marlene Dietrich's version of "Where Have All The Flowers Gone." Or Bernie Sanders'.
Dave Mason played drums on "Street Fighting Man" and shehnai, which is not a curry made from goat meat and goat milk. It's a kind of flute.
LAST WEEK'S POLL QUESTION:
"Little Darlin'" crushed "Sh-Boom."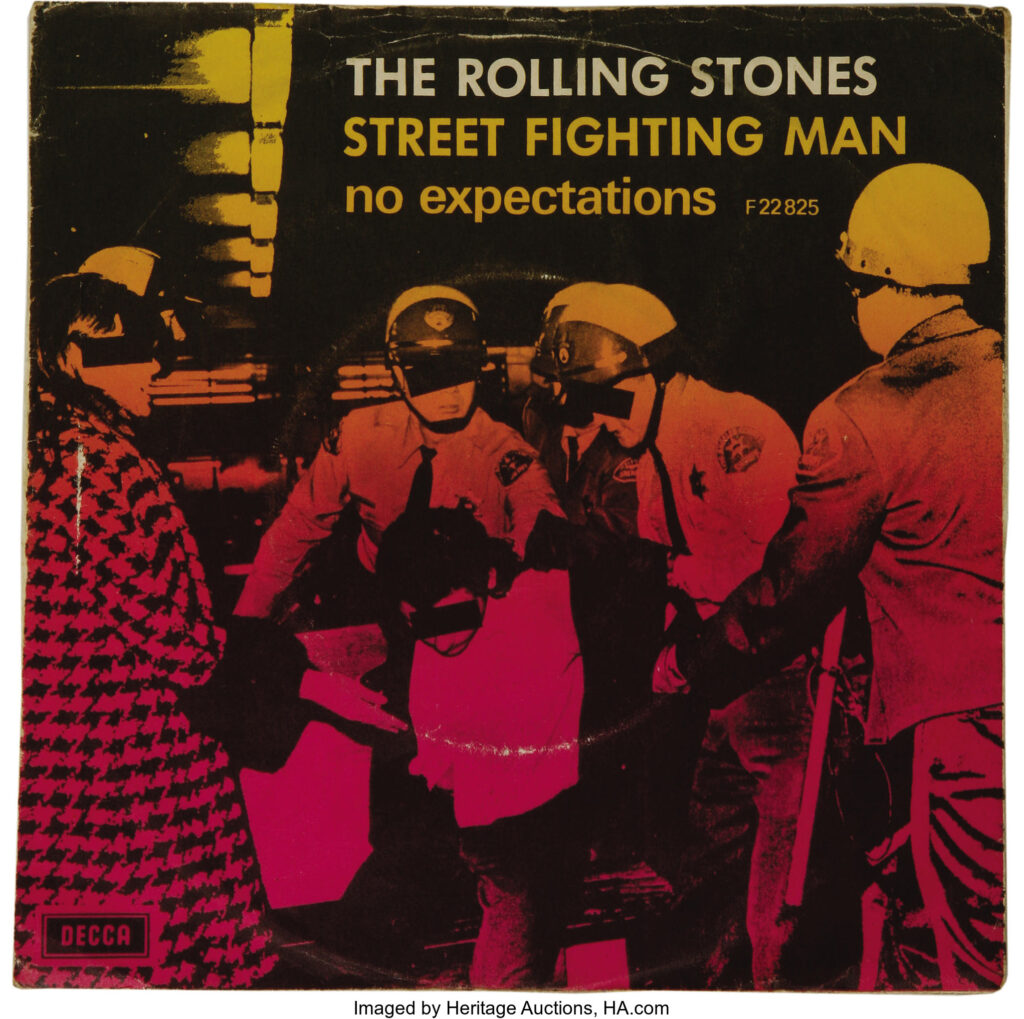 THIS WEEK'S POLL QUESTION:
"War" by Edwin Starr or "Street Fighting Man" by The Stones. Who you got?
See you in April right after Opening Day!!!!
Alan