(Editor's note: Palisadian Alan Eisenstock's 19th book "Redeeming Justice" co-written with Jarrett Adams, came out on September 14 and was named the Best Book of September by Amazon. "A consuming tale of a broken legal system, its trail of ruin and the fortitude needed to overcome its scarring."
When Eisenstock is not writing, he pursues what he calls "a crazy labor of love side project" that he started in March 2020: sending a weekly Covid-themed playlist of songs to his family and friends. These playlists (which can be downloaded on Spotify click here span rock 'n' roll and pop music from the 1950s to 2020, and Eisenstock adds one or two lines of commentary about each song that is clever, amusing and informative.)
Hi, Everyone,
According to the Mayo Clinic, the first signs of COVID may be the loss of taste and smell. That's not only terrible, it's also a challenge for our playlist because there aren't that many great taste and smell songs. What to do? Idea. Here are 20 songs about all five senses. "Listen" up!
"A Taste of Honey" The Beatles. Originally composed by Bobby Scott and Ric Marlow in 1958 as an instrumental for the British play A Taste of Honey. Herb Alpert & The Tijuana Brass had a huge hit with the song in 1960, then the Lads covered it in 1963. Paul sings lead.
"Listen to The Music" The Doobie Brothers. The first big hit by the iconic California band. Tom Johnston wrote the song in 1972 and sings lead. So catchy.
"I Can See Clearly Now" Johnny Nash. Reggae-R&B-pop singer Nash was born in Houston, not Jamaica. Still, he had a huge hit with this 1972 reggae smash that he also wrote.
"That Smell" Lynyrd Skynyrd. Jacksonville, FL kings of country rock wail one of my favorite "sense" songs from 1977, written by lead singer Ronnie Van Zant and guitarist Allen Collins. I won the sixth-grade spelling bee at Joseph Metcalf Elementary School in Holyoke, MA by spelling the band's name correctly.
"Touch Me" The Doors. Guitarist Robbie Krieger wrote this 1968 tune from The Soft Parade album.The band added Harvey Brooks on bass guitar and Curtis Amy played the sax solo. We've done five songs, five senses. We're off and running on this rockin' playlist!
"Touch Me in The Morning" Diana Ross. Motown supreme singer Ross went solo and released this studio album of mostly covers in 1973. The title song, written by Michael Masser and Ron Miller, became one of her first big solo hits.
"Human Touch" Bruce Springsteen. Another title song, this from The Boss's 1992 album with an all-star cast playing behind him. Randy "Dawg" Jackson, the American Idol judge is on bass guitar, Toto's Jeff Porcaro on drums, and Patti Scialfa–Ms. Boss–sings backup.
"Smells Like Teen Spirit" Tori Amos. Born Myra Ellen Amos, Tori shows off her mezzo-soprano pipes on this unlikely cover of the Nirvana song. Off of her 1992 album Little Earthquakes, her version works for me. What does teen spirit smell like? Anybody?
"Bad Taste in My Mouth" The Kooks. English indie rock band formed in Brighton. This catchy 2008 song suggests a relationship gone wrong. Or in our case, the first sign of COVID.
"Tommy Can You Hear Me?" The Who. From the famous 1969 rock opera written mostly by Pete Townshend about a "deaf, dumb, and blind kid" who becomes a pinball wizard. Today he'd be a gamer.
"Listen to What The Man Said" Wings. Paul McCartney's composition from 1975 with guest musicians Dave Mason on guitar and Tom Scott on soprano sax. Some call this an optimistic love song. I hear that. And that is Paul doing some kind of weird impression at the start of the song.
"Listen to Her Heart" Tom Petty & The Heartbreakers. The most famous band from Gainesville, FL. Supposedly, Tom wrote this 1978 song hit as a response to Ike Turner hitting on Tom's wife. It wasn't much of a response. The song only made it to #59 on the charts.
"Can't You Hear My Heartbeat" Herman's Hermits. British pop band fronted by Peter Noone. This 1965 toe-tapper hit was written by John Carter and Ken Lewis. The band was named after Sherman, a character in the Rocky and Bullwinkle cartoons, shortened to Herman. Somebody said Noone looked like Sherman. But wasn't Sherman a dog?
"When Will I See You Again" The Three Degrees. Female R&B trio from Philly. Sheila Ferguson sings lead on this 1974 hit written by Kenny Gamble and Leon Huff. Sheila hated the song when she first heard it. After the song sold a million copies she said, "Huh. What do I know?" The Degrees sang this song at Buckingham Palace for Prince Charles's 30th birthday.
"I Feel So Good" Richard Thompson. The Man, the Great Brit, wrote and sings this 1991 beaut from the album Rumor and Sigh."I feel so good I'm going to break somebody's heart tonight." A "touching" song.
"Taste of Bitter Love" Gladys Knight & The Pips. R&B/soul stylists from Atlanta. The original Pips were all related to Gladys. This is a funky song from 1980. Perfect for the playlist. Turn it up and dance.
"Beans Taste Fine" Shel Silverstein. Poet, songwriter, cartoonist, and playwright, Shel wrote this novelty song in 1960 from his album Inside Folk Songs. Shel's most famous song "A Boy Named Sue," recorded by Johnny Cash, won a Grammy in 1970.
"Talk to Me" Southside Johnny & The Asbury Jukes. This rock/soul band regularly crosses over with the E-Street Band. Bruce Springsteen wrote this 1978 classic, Stevie Van Zandt was an original member of the band, and the song, while having nothing to do with any of the five senses, just ROCKS. LOVE.
"Danger" AHI. Canadian-born singer/songwriter Ahkinoah Habah Izarth sings this arresting song about a shooting and a man in danger of losing his life. If your sense of taste goes and you get COVID, you will be in danger. A stunning song.
"More Than a Feeling" Boston. This rock band from, yep, Boston, released this monster hit in 1976. Written by the band's founder, Tom Scholz, an MIT grad. I say that if your sense of taste goes, it could be more than a feeling. Plus, Go Red Sox!
There we are–20 rockin' "sense" songs. Some advice:
Don't Forget to Disinfect and… PLAY IT REALLY LOUD!
The link again: click here.
Fact Check
I did win my sixth-grade spelling bee at Joseph Metcalf Elementary School but not by spelling "Lynyrd Skynrd." I don't remember what word I spelled correctly to win. I do remember that I won a dictionary.
The band name Herman's Hermits did originate with a reference to Rocky and Bullwinkle.
Sheila Ferguson of The Three Degrees did hate the song when she first heard it. I have no idea what she said. The group did perform at Prince Charles's 30th birthday party at Buckingham Palace.
LAST WEEK'S POLL QUESTION:
"Folsom Prison" by Johnny Cash locked up Elvis and "Jailhouse Rock."
THIS WEEK'S POLL QUESTION:
"Listen to The Music" or "Touch Me." Doobies v. Doors. Who you got?
And that will do it for this week.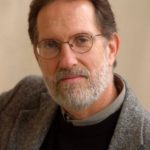 Thanks!
Alan