(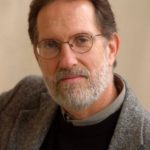 Editor's note: When Palisadian Alan Eisenstock is not researching and writing one of his nonfiction books (18 thus far!), he pursues what he calls "a crazy labor of love side project" that he started in March 2020: sending a weekly Covid-themed playlist of songs to his family and friends. These playlists (which can be downloaded on Spotify Click here. span rock 'n' roll and pop music from the 1950s to 2020, and Eisenstock adds one or two lines of commentary about each song that is clever, amusing and informative.)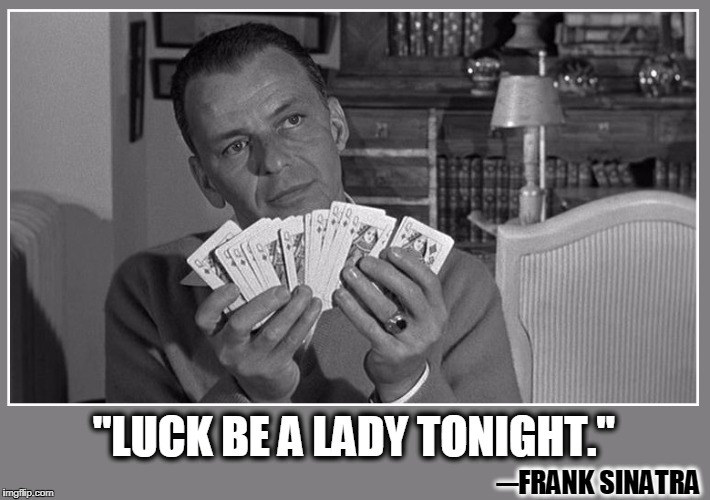 Hi, Everyone,
It's time to play "Vax-a-Million!" To encourage people to get the vaccine in the great state of Ohio, the state is offering an incentive program: get the shot and receive a lottery ticket to win one million dollars. For me, preventing death by COVID was incentive enough, but apparently not for Ohioans. What to do? Idea! Here are 19 "lucky" songs. Listen up!
"A Million To One" Jimmy Charles. Paterson, NJ native who developed a "crying style" and studied singing with Jimmy Scott. Jimmy C. sings this big hit from 1960. The song describes the odds of winning "Vax-a-Million."
"Lucky Town" Bruce Springsteen. Feeling prolific, The Boss decided to release two albums on the same day in 1992–Human Touch and Lucky Town. This song grows on you.
"Good Luck Charm" Elvis Presley. 1962 hit written by Aaron Schroeder and Wally Gold. The guy doing those deep bass "Uh huhs" is one of the Jordanaires. Alvin and the Chipmunks covered the song in 1988.
"Tumbling Dice" The Rolling Stones. Originally called "Good Time Woman," The Stones recorded this on their 1972 album Exile on Main Street. Linda Ronstadt covered it in 1978. I love both versions but went with the original. You need luck playing dice. Believe me.
"With A Little Luck" Wings. Paul McCartney formed this band with his wife Linda after The Beatles broke up. This was a hit in 1978. The band became a kind of revolving door for musicians. Eventually, Linda went through the door, too.
"Chances Are" Johnny Mathis. College athlete, crooner, the "King of Make-Out Music," Johnny recorded this in 1957. Written by Robert Allen and Al Stillman, this became one of the most played songs in the history of radio.
 "Luck Of The Draw" Bonnie Raitt. Blues belter born in Burbank and daughter of Broadway musical star John Raitt, Bonnie collected a Who's Who of musicians to record her 1991 album Luck of the Draw. Paul Brady wrote the title tune, Richard Thompson sings backup and plays guitar.
" With A Little Bit Of Luck" Stanley Holloway. Actor, singer, and comedian Holloway, starred as Alfred Doolittle in the stage and film versions of My Fair Lady. The song is dated and sexist, but it's such an obvious "luck" song that I had to have it. Plus, that cockney accent makes me laugh.
"Lucky You" The National. What a band, what a song. Matt Berninger's whiskey-soaked voice, the addictive melody, the lyrics, "You own me, there's nothing you can do…" LOVE.
"I Feel Lucky" Mary Chapin Carpenter. Country singer/songwriter Carpenter who was born in New Jersey co-wrote and recorded this 1992 "feeling lucky" ditty. Mary is distantly related to Harry Chapin, one of my favorites.
"Just My Luck" Dawes. L.A. band formed in Malibu led by brothers Taylor and Griffin Goldsmith. I love the group's seventies' "Laurel Canyon" sound. I can't stop singing this song.
"Mr. Lucky" John Lee Hooker. From Hooker's 1991 album of the same name. The album features an absolute all-star lineup including Keith Richards, Carlos Santana, and Van Morrison, among many others.
"You Got Lucky" Tom Petty and the Heartbreakers. A hit single off the 1982 Long After Dark album. Petty is one of the most underrated songwriters and a go-to on our playlists.
"The Lottery Ticket" Harry Nilsson. Brooklyn-born, Bed-Sty, actually, Nilsson hits the theme right on the nose with a terrific, reflective song. Nilsson's grandparents were circus performers, as was I.
"No Such Luck" Michael McDonald. Former lead singer of the Doobie Brothers and briefly a member of Steely Dan, I love McDonald's soulful voice. He co-wrote this song from his debut solo album If That's What It Takes.
"Luck Be A Lady" Frank Sinatra. The definitive version of the Frank Loesser song from the musical Guys and Dolls. The song, written in 1950, was sung by the gambler Sky Masterson in the play. Great play. I've never seen it.
"How Lucky" Kurt Vile, John Prine. Kurt Vile–yes, that is his real name–the former lead guitarist of the band The War on Drugs sings this riveting duet with the legend, John Prine.
"I'm Just a Lucky So and So" James Newton Howard, Louis Armstrong. Written in 1945 by Duke Ellington and Mack David, sung by Louis, this is from the soundtrack of the film Guilty By Suspicion. FYI: I do an uncanny Louis Armstrong impression.
"Lucky Man" Emerson, Lake & Palmer. British progressive rock supergroup, an offshoot of King Crimson. This was the first song Greg Lake ever wrote. He was twelve.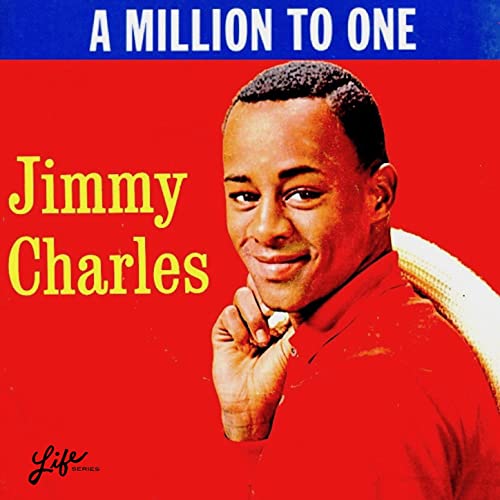 There you have it… 19 "lucky" songs. And to those of you in Ohio, hope you win next week's "Vax-a-Million." Meanwhile, some advice…
Don't Forget to Disinfect and… PLAY IT LOUD!
The link again: Click here.
Fact Check
Harry Nilsson's grandparents were circus performers. I was not. But I have been to the circus.
I do a fabulous Louis Armstrong impression. We're talking singing, not playing the trumpet.
Greg Lake was twelve when he wrote "Lucky Man."
LAST WEEK'S POLL QUESTION:
Favorite "Baby" song. Like a nine-way tie. I don't want to go into it.
THIS WEEK'S POLL QUESTION:
Two of the songs on this week's list that do not have the word "lucky" in the title are "A Million To One" and "Chances Are." Which one you got?
Until next week,
Thanks,
Alan