(Editor's note: When Palisadian Alan Eisenstock is not researching and writing one of his nonfiction books (18 thus far!), he pursues what he calls "a crazy labor of love side project" that he started in March 2020: sending a weekly Covid-themed playlist of songs to his family and friends. These playlists, which can be downloaded on Spotify Click here. span rock 'n' roll and pop music from the 1950s to 2020, and Eisenstock adds one or two lines of commentary about each song that is clever, amusing and informative.)
Hi, Everyone,
Let's say you've been stuck inside for 18 months due to the pandemic, you're bored, you're Zoomed-out, and you have more money than anyone else in the universe. If you're Richard Branson and Jeff Bezos, no problem. You just shoot yourself into space. But if you're not? What to do? Idea! Here are 20 "space," "rocket," "moon" and "earth" songs. Listen up!
"2001: A Space Odyssey" Boston Pops Orchestra. Director Stanley Kubrick used music from Richard Strauss for the famous opening of his classic 1968 film. Apes, violence, that monolith. What did it all mean? It was 1968 and we were too stoned to care.
"Rocket Man" Elton John. Elton's hit from 1972 and his terrific album Honky Chateau.  Favorite Rocket Man: Branson or Bezos? Or Musk who's fallen behind because he's going with a hybrid rocket and he needs to develop a really long extension cord to charge the thing.
"Up, Up And Away" The Fifth Dimension. Popular vocal group sang this 1967 Jimmy Webb song and cleaned up at the Grammys. Members of the L.A.'s famed studio musicians The Wrecking Crew backed up the singers. The song's about hot air ballooning, but the sentiment is the same. Going up, up, up into the air for no good reason.
"Blue Moon" The Marcels. This Pittsburgh-based doo-wop group recorded their huge hit version of this Rodgers-Hart song in 1961. The famous composer-lyricist duo originally wrote the song in 1934 for some forgotten musical. Fred Johnson sings that impressive bass intro "bom-bum–bum-bum-ba-bom…"
"Fly Me to the Moon" Frank Sinatra, Count Basie. Written by Bart Howard in the mid-fifties, "The Chairman of the Board" famously covered it in 1961. NASA adopted Frank's version as its theme song for the Apollo 10 mission.
"Man on The Moon" R.E.M. Athens, GA trio's tribute to enigmatic comedian Andy Kaufman and also the title of Milos Forman's film. Love Michael Stipe's voice and I think that's him doing the Elvis impersonation.
"Little Star" The Elegants. Doo-wop group formed on Staten Island. This song, based on the nursery rhyme "Twinkle Twinkle Little Star," was their one hit. Bezos and Branson saw many little stars on their escapade into space, one would assume.
"Space Oddity" David Bowie. One of the most influential figures in the history of rock. Allegedly inspired by Kubrick's 2001,David Robert Jones aka David Bowie recorded this hit in 1969. Among the most famous lyrics in rock: "Ground control to Major Tom…"
"Across the Universe" The Beatles. John Lennon wrote what one critic called a "cosmic ballad." You definitely hear the transcendental meditation influence. But I picture Branson and Bezos in their spaceships, idly looking over the universe as they soar into space. Why are they doing this again?
"Moondance" Van Morrison. Northern Irish singer-songwriter-epic growler and world-class crank, "Van the Man" offers this "moony" song. Van's R&B and jazz-influenced classic from 1970 put him on the music map.
"Moonshadow" Yusuf/Cat Stevens. British-born Steven Demetre Georgiou changed his name to Cat Stevens because a girlfriend said he had eyes like a cat, then later converted to Islam and changed his name again to Yusuf Islam. Got that? Anyway, great song from 1970.
"Down to Zero" Joan Armatrading. All rocket launches have countdowns so here we go! And here's British/West Indian singer-songwriter Armatrading, a favorite, singing this 1975 classic. LOVE.
"Love Minus Zero" Bob Dylan. Still counting down. A favorite song from Mr. Nobel that has been covered by so many artists–Joan Baez, Judy Collins, The Turtles, and Alvin and the Chipmunks from their album, Chips off the Old Block.
"I Feel the Earth Move" Carole King. Blast off and the earth shakes. Born Carol Joan Klein, Carole added the "e" and became Carole King. Ms. Klein sings this big hit off her 1971Tapestryalbum, one of the best albums ever.
"Earth Angel (Will You Be Mine)" The Penguins. Doo-wop group formed at Fremont High School in L.A. This, their biggest hit, was recorded in 1954 and became one of the first R&B songs to crossover to the pop charts.
"Moon River" (Vocal, Audrey Hepburn). Academy Award-winning song from the 1961 film Breakfast at Tiffany's, music by Henry Mancini, lyrics by Johnny Mercer. Full disclosure: I've never seen the film. Mancini also wrote the theme for the superlative TV series What's Happening! I've seen a few of those.
"Black Moon" Wilco. Alternative rock, indie, whatever, Wilco, formed in Chicago, rules. Led by Jeff Tweedy and one of the greatest guitarists in the world, Nels Cline. This ballad comes off the 2011 album The Whole Love.
"Mr. Moonlight" The Beatles. John Lennon sings lead, and the Lads cover this Roy Lee Johnson ditty originally recorded by a band with one of my favorite names: Dr. Feelgood and the Interns.
"Harvest Moon" Neil Young. Completing our run of "moon" songs, here's one of the best, a song Neil wrote for farmers. A harvest moon is apparently the full moon closest to the autumnal equinox, usually at the end of September. For me, that means the days get shorter and darker earlier and I'm a happy man.
"Blinded by The Light" Bruce Springsteen. We end our playlist with The Boss. I hope nobody watched Branson and Bezos blast off without wearing dark glasses. I wouldn't want you blinded by the light of the rockets of these two space cadets.
And there you have it… 20 "rocket," space," "earth" songs. Some advice:
Don't Forget to Disinfect and… PLAY IT LOUD!
The link again:  Click here.
Fact Check
Alvin and the Chipmunks did not cover "Love Minus Zero" and never recorded an album called Chips off the Old Block.
Henry Mancini did write the theme to the sitcom What's Happening! I've often asked why.
LAST WEEK'S POLL QUESTION:
"The Boxer" knocked out "Running On Empty."
THIS WEEK'S POLL QUESTION:


"Moondance" by Van Morrison
or "Moonshadow" by Cat Stevens. Who you got?
Until next week,
Thank you all,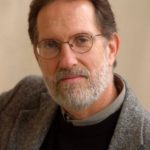 Alan