Editor's note: When Palisadian Alan Eisenstock is not researching and writing one of his nonfiction books (18 thus far!), he pursues what he calls "a crazy labor of love side project" that he started in mid-March: sending a weekly Covid-themed playlist of songs to his family and friends. These playlists (which can be downloaded on Spotify Play List span rock 'n' roll and pop music from the 1950s to 2020, and Eisenstock adds one or two lines of commentary about each song that is clever, amusing and informative.)
Hi, Everyone,
Waiting. Counting. Stressing. All while Covid continues to surge. And then . . .four days later . . .a winner! And a loser. Welcome to Election 2020. My feeling? Let's keep our spirits high. What to do? Idea. Here are 21 songs of "hope," "togetherness," and "new mornings." Listen up!
"High Hopes" Frank Sinatra. Hoboken's Francis Albert, the "Chairman of the Board," sings this Academy Award-winning song by James Van Heusen and Sammy Cahn, from the movie A Hole in the Head. Accurately describes how my head has felt since Tuesday night.
"The Waiting" Tom Petty and the Heartbreakers. Great song; love Tom. This song has appeared in The Simpsons, It's Garry Shandling's Show, and on a loop in my head for weeks.
"Hope the High Road" Jason Isbell & the 400 Unit. Originally with the Drive-By Truckers, Jason formed this band and wrote this song in 2017. I am a HUGE fan. "I know you're tired; you ain't sleeping well…" I haven't slept since 2016. I've been playing this song A LOT.
"Across the Great Divide" The Band. Formed in Toronto, Bob Dylan's backup band, and one of my favorites. Reach across the chasm to the other side. I'm telling you, optimism.Right? Hello?
"Days Like This" Van Morrison. Northern Irish super singer/songwriter with a song I love from the 1995 album of the same name. Van's daughter sings backup. Pee Wee Ellis plays sax. Pee Wee, a musical giant, co-wrote "Cold Sweat" with James Brown.
"Changes" David Bowie. One of the most influential figures in rock history, born David Robert Jones, Bowie sings this from 1971. Not his biggest hit but maybe his most famous song. "Turn and face the strange." Yep. Election 2020.
"Helplessly Hoping" Crosby, Stills & Nash. Stephen Stills song from 1969, reflecting my thoughts. Song famous for its alliteration. Punctuates this pretty peculiar pandemic playlist perfectly.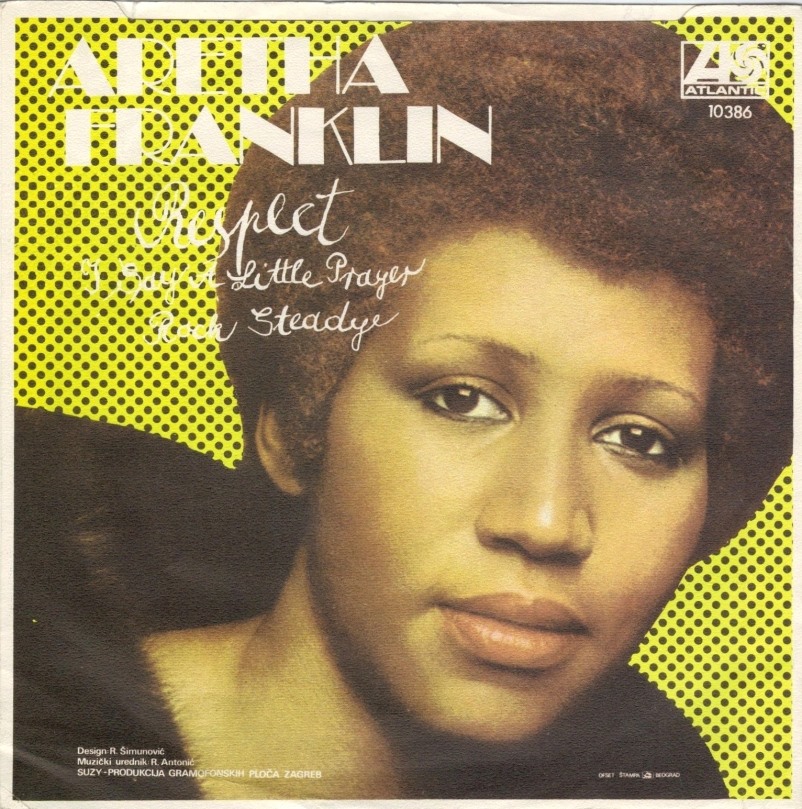 "I Say A Little Prayer" Aretha Franklin. The Queen of Soul crushes this Burt Bacharach-Hal David classic written for Dionne Warwick. We're all praying. Lighting candles. I sacrificed a goat.
"Wishin' and Hopin'" Dusty Springfield. And we're wishing and hoping. Here's Dusty singing another Bacharach-David classic also recorded by Dionne Warwick. Poll question: DustySpringfield or the Nitty Gritty DirtBand? Be honest And keep it clean..
"Come Together" The Beatles. That's what this is all about, right? Coming together with the idiots on the other side. We can do it. "He got toe-jam football." Yes. That is the lyric.
"Get Together" The Youngbloods. Band formed in NYC, headed by Jesse Colin Young. This song, in a version called "Let's Get Together," was recorded first by the Kingston Trio in 1964.
"Happy Together" The Turtles. Huge hit in 1967. The Turtles, from Westchester, CA, disbanded after a string of hits. Two members of the group, Howard Kaylan and Mark Volman, then became Flo and Eddie, for those of you who have been haunted by the question, "Who wereFlo and Eddie?"
"Let's Stay Together" Al Green. Aka the Reverend Al Green. His signature song, from 1971. Keeping with our theme of togetherness. I see the Rev Al singing this song on PBS late at night, every night, over and over. Is that the only footage they have? Told you I can't sleep.
"Someday We'll Be Together" Diana Ross & the Supremes. Motown queens. Released in 1969, this was the last of 12 straight #1 hits. Diana left the group shortly after. This may have been what she said while walking out the door.
"Harmony" Elton John. Lord Elton sings this beautiful song from Goodbye Yellow Brick Road,from 1974. "Harmony and me, we're pretty good company…"
"Harmony Hall" Vampire Weekend. Band met at Columbia, signed with Columbia Records, and all the members changed their last names to Columbia. LOVE this song.
"One Love/People Get Ready" Bob Marley & the Wailers. Jamaican reggae superstars sing, "Let's get together and feel all right…" The Wailers included Peter Tosh and Bunny Wailer. Crazy last name.
"Morning Has Broken" Yusuf/ Cat Stevens. British balladeer adapted this 1931 Christian hymn, released it as part of his album Teaser and the Firecat in 1971. I owned every Cat Stevens album on vinyl. Past tense. Sad story.
"Here Comes The Sun" The Beatles. The Lads' second appearance on this week's playlist. This song from Abbey Road, written by George Harrison. One of my favorite Beatles' songs. The sun is coming.
"New Morning" Bob Dylan. Mr. Nobel wrote this in 1970 from the album of the same name. Supposedly about waking up to a new day, living in the country among the cows and the corn and alfalfa. Have a good time, Bob.
"Hold On" Yola, The Highwomen. Yola's brand-new song (Thanks, Lucia, and for the title of this week's theme). My sentiment exactly. "Hold on to the things that you love." Features Sheryl Crow on piano and Jason Isbell on guitar. Great song.
And there we have it… a hopeful post-election playlist. Speaking of Jason Isbell, I repeat his lyric: "If you're looking for bad news, you can find it somewhere else."
So… Hold On… Don't Forget To Disinfect and… PLAY IT LOUD!
The link again: Play List
Fact Check
I did not sacrifice a goat. You didn't really have to fact check that, did you?
The members of Vampire Weekend did not all change their last names to Columbia.
And in last week's poll question, Woody v. Mel, it was MEL in a laugher!!!