(Editor's note: Palisadian Alan Eisenstock's 19th book "Redeeming Justice" co-written with Jarrett Adams was named the Best Book of September by Amazon. "A consuming tale of a broken legal system, its trail of ruin and the fortitude needed to overcome its scarring."
When Eisenstock is not writing, he pursues what he calls "a crazy labor of love side project" that he started in March 2020: sending a weekly Covid-themed playlist of songs to his family and friends. These playlists (which can be downloaded on Spotify click herespan rock 'n' roll and pop music from the 1950s to 2020, and Eisenstock adds one or two lines of commentary about each song that is clever, amusing and informative.)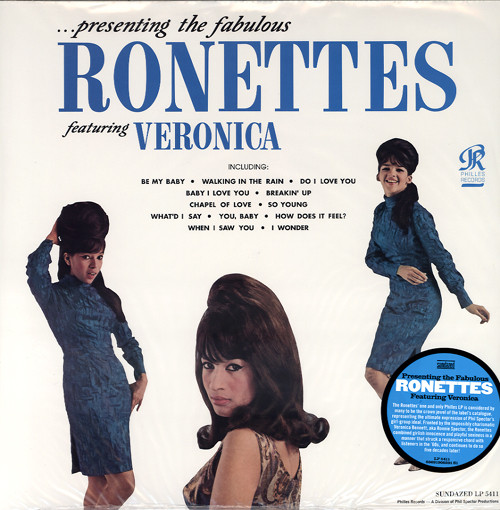 Hi, Everybody,
With a push from Covid, we've just hit 7% inflation, the highest rate in 40 years. According to a recent article in The Atlantic, "Covid reduces the supply of workers, meaning fewer goods and services and thus higher prices." What to do? Idea. Here are 19 "price," "cost," "up," "down," and "higher" songs. Listen up!
"(The Best Part Of) Breakin' Up" The Ronettes. RIP to Veronica Bennett aka Ronnie Spector, The Voice of this great sixties R&B "girl group." Ronnie passed away last week. I just had to lead off with this "up" song from 1964 co-written by Phil Spector (who became her husband), Pete Andreoli, and Vince Poncia. Last week we also lost Rosa Lee Hawkins of The Dixie Cups ("Chapel of Love") and Fred Parris of The Five Satins ("In The Still Of The Night").
"Personality" Lloyd Price. Here's Louisiana-born R&B singer supreme with the 1959 smash hit that earned him the name "Mr. Personality." Prices are going higher, but in this case, the Price is right!
"Up, Up and Away" The Fifth Dimension. "Soft soul" vocal group first known as The Versatiles. They changed their name and they… soared. Jimmy Webb wrote this huge 1967 hit, members of the famed L.A. session group The Wrecking Crew backed them up, and the song won four Grammys.
"Up on Cripple Creek" The Band. Four Canadians and one American formed one of my favorite bands in the late sixties, known first as Bob Dylan's backup band. Robbie Robertson wrote this great song in 1969. FYI. Levon Helm was the only American.
"(Your Love Keeps Lifting Me) Higher & Higher" Jackie Wilson. Detroit R&B superstar recorded this hit in 1967, written by Gary Jackson, Raynard Miner, and Carl Smith. Jackie was a tremendous performer and he and I shared the same nickname, "Mr. Excitement."
"Up Around the Bend" Creedence Clearwater Revival. Country rock icons led by singer-songwriter John Fogerty. The band was first known as The Golliwogs. Good move changing that name. John wrote this "up" song in 1970
"Up on The Roof" The Drifters. Legendary R&B group released this outstanding "up" song written by Carole King and Gerry Goffin in 1963. Gerry called this the best song he ever wrote.
"The Cost of Living" Don Henley, Merle Haggard. The Eagles' Henley recruited country legend Haggard for this stunning duet. He included it on his 2015 solo country album, Cass Country,and won a Grammy. LOVE.
"Ain't No Mountain High Enough" Marvin Gaye, Tammi Terrell. Marvin, "The Prince of Motown," and sultry-voiced Tammi sang this hit in 1967, the first of several duets they recorded. Tammi had a very rough life and, sadly, after several operations, died from brain cancer at the age of 24.
"I'm Down" The Beatles. Inflation rises and goes "down." Here's Paul's 1965 attempt to write and record a "Long Tall Sally"- Little Richard-type of song. It sort of works. What do you think?
"Upside Down" Diana Ross. The pride of Detroit and Supreme singer Ross went solo and achieved huge success. This 1980 megahit was written by Nile Rodgers and Bernard Edwards from the group Chic.
"The Rising" Bruce Springsteen. This scorching song, the title song from the album of the same name, was inspired by the September 11 attacks. The album also marked the first time Bruce recorded with the E-Street Band in 18 years.
"Stay High" Brittany Howard. Howard started in a band called Bermuda Triangle, moved on to Thunderbitch, and then to Alabama Shakes. The Shakes have gone on hiatus and Brittany has gone solo. She recorded her album Jaimein 2019. Her distinctive growling singing style won her the Best Rock Song Grammy for "Stay High."
"Down Under" Men at Work. Colin Hay fronts this famous Australian band and this is their biggest hit from 1981. Few songs contain lyrics as touching as, "He just smiled and gave me a Vegemite sandwich." I've had a Vegemite sandwich. BLECH.
"Love Minus Zero" Bob Dylan. I figure "Minus Zero" would be a good number to strive for regarding inflation. No? Probably not. Anyway, this is classic Dylan from 1965 and Bringing It All Back Home. LOVE.
"A Higher Place" Tom Petty. In my opinion, one of our most underrated songwriters. This song comes from Tom's essential 1994 solo album Wildflowers. Not my favorite song on the album, but the only one that could be about inflation.
"Higher Ground" Stevie Wonder. Musical genius, the pride of Saginaw, MI, Stevland Hardaway Morris became Little Stevie Wonder and started his career at age 11.He has since sold 100 million records and received 100 million Grammys. Stevland? Did his parents forget an "e" after the "v?"
"The Price of Love" Robert Plant, Alison Krauss. British power rocker Plant and country-bluegrass singer Krauss form what seems to be an odd couple, but their voices blend beautifully. Here they perform a duet from their terrific new album Raise The Roof, a song written by Don and Phil Everly.
"Higher Love" Steve Winwood. British blue-eyed soul rocker Winwood was part of The Spencer Davis Group, then Traffic, then Blind Faith before he went solo. This song, co-written by Will Jennings, was a hit for him in 1986 and features Chaka Khan singing backup.
So, are you "up" for this… a playlist about high inflation? Some advice:
Don't Forget To Disinfect and… PLAY IT LOUD!
The link again: click here.
Fact Check
"Mr. Excitement" was never my nickname, at least not officially.
I did have a Vegemite sandwich when I was in England. Tasted like sandpaper.
I've lost count of how many Grammys Stevie Wonder has won, but I'm pretty sure it's less than 100 million.
LAST WEEK'S POLL QUESTION:
In the battle of the blues, B.B. King beat Albert King and made him cry.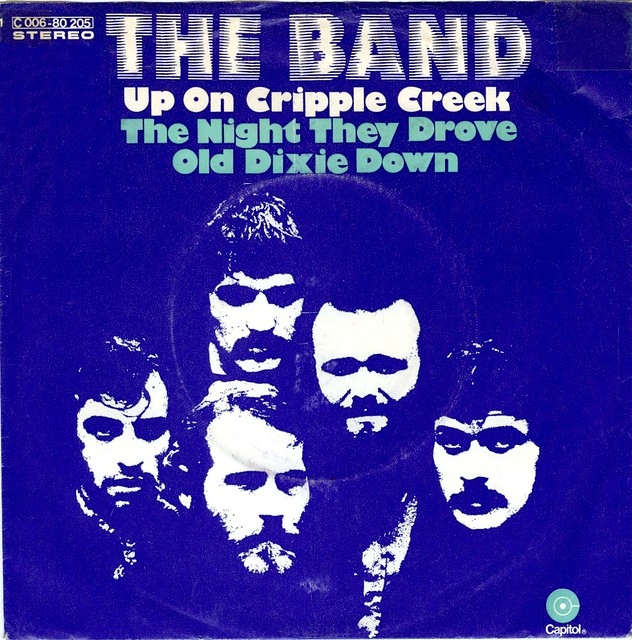 THIS WEEK'S POLL QUESTION:
"Up" song challenge: The Band "Up On Cripple Creek" or Creedence Clearwater Revival "Up Around The Bend." Who you got?
Wishing you all an "up" week!
Until next week,
Thanks,
Alan