Patrick Wall, who has spent 30 years investigating, researching and publishing reports of the clerical sexual assaults of minors, spoke to the Palisades Optimist Club on September 6.
Initially trained in philosophy, theology and Canon Law, he was a monk at Saint John's Abbey and Priest/Canonical Attorney in the Archdiocese of Saint Paul in Minneapolis.
"I joined the monastery and went to school in Rome and Jerusalem," Wall said, but then in 1991 people started coming forward with sexual abuse cases related to the church. "There were 13 cases in Minnesota."
He was tasked with investigating.
"My whole DNA changed after hearing these stories," Wall said, and was next sent to Alaska to investigate sexual abuse between priests and native people. "The power imbalance was insane.'
He said that less than one percent of the priests were ever arrested. Instead, the "geographic solution" was used, which means those priests were moved to a new location where they continued to assault minors.
More recently the Boy Scouts came under scrutiny because they also knew that there were predators, but they were listed in the ineligible volunteer files.
Wall said that people need to be supervised around children and that "Kids need to be believed."
He said that often people try to dispute the idea that children need to be believed by bringing up the McMartin Preschool trial. That 1980s case lasted seven years, with no convictions and all charges dropped.
Wall said the problem of child sexual abuse has "existed forever" and was documented as early as 1395.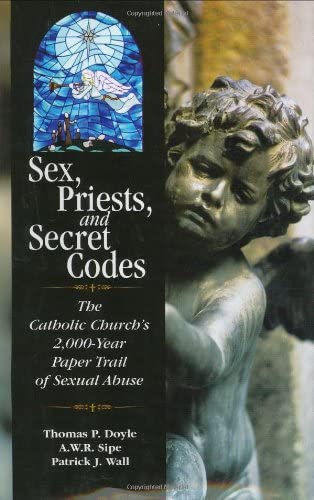 There have been books written about the predators: "The Body Keeps the Score" by Bessel Van Der Kolk: "Sex, Priests, and Secret Codes," by Thomas P.Doyle, Richard Sipe and Patrick Wall and "Predators" by Anna Salter.
Wall said there are numerous books about predators, but "When it comes to survivors, there haven't been a lot of studies."
"Any intervention at any stage can help survivors heal," he said. "It's not the trauma that determines the outcome, but the person's response to that trauma.
"Sometimes just asking the question 'Were you assaulted?' is enough to help them heal," Wall said, and noted that people are starting to look at the brains of survivors to see where the trauma resides.
"They can use stem cells to help them regrow that part of the brain that was traumatized," he said, noting that is an experimental approach, but is promising to help those who have suffered sexual abuse. "More data is needed; kids need to be believed and the past is not the future."