By BOB VICKREY
Special to Circling the News
 We have suddenly found ourselves caught in a time-loop and are now unwittingly living the same day over-and-over again, just like poor Bill Murray did in the movie "Groundhog Day."
While practicing this new "sheltering in place" routine from my home bunker, I'm having a hard time distinguishing one day from another. I had once considered my earlier life rather boring before all this. But today by comparison, I feel like I was living the exotic life of Errol Flynn as a swashbuckling pirate.
I'm certain that I have that same startled look on my face that Murray's character Phil Connors had when his morning alarm sounded each new day in Punxsutawney, Pennsylvania, while quickly realizing he was destined to repeat the same routine once again.
Remind me again, how many times can a guy sort his sock drawer and alphabetize the bookshelves? I found the answer is only two. On my second try, I discovered a pair of blue socks mistakenly mixed in with the grays. And I'm still embarrassed about finding "Liar's Club" filed on the bottom shelf next to "The Prince of Tides."
It now seems like years since my last social gathering, but in fact, it was only a few weeks ago when I met friends for drinks at The Draycott. When Howard joined us, he began wiping down our table with wet wipes and then reached into his coat pocket for his measuring tape to make sure we were observing the proper "social distancing" range.
If we had truly followed the six-foot guidelines, we'd all have been sitting at separate tables. Could that be Governor Gavin Newsom watching us from the corner booth? "Howard," I whispered, "scoot over!"
I've become pretty adept at spending time alone because it seems now like I haven't been married since the Truman administration, So, I've got this "sheltering in place" drill down to a science, but I'm finding this prolonged exile really pushing the envelope.
I already miss my daily breakfasts at the Garden Café where I normally met my friend Rick over scrambled eggs—mine soft-scrambled, and his, charred beyond recognition. What we had there is not so much an interactive conversation, as sharing our ongoing mutual rants. He railed about the ills of the world for several uninterrupted minutes, and then I would have my turn. One might call it our own form of "primal scream."
Rick and I have always enjoyed discussing the daily sports scene, so what a double-whammy it was to have this single-most important diversion for millions of Americans just suddenly disappear when we needed it most. The LA Times is scrambling to manufacture stories, and so far, "What Happened on This Day in Sports" is their best idea.
Amid this sports void, the poor folks at ESPN are offering a scintillating schedule of prime time programming that features shows like the "Cliff Diving Championships from Acapulco." Suddenly, I feel my case of cabin fever growing even worse.
I never thought I'd be so happy to read Circling the News' coverage of the Iditarod Trail Sled Dog Race in Alaska, which I will admit was the high point of my week. (If you must know, Norwegian Musher Thomas Waerner won.)
It doesn't seem that long ago when I was enjoying our monthly lunch club outings with three old friends, in which we visited nearly three-dozen legendary Southern California restaurants over a four-year period.
I've gone from dining at Spago and Musso and Frank's to eating chicken pot pies on a wobbly TV tray, while watching my two new best friends, Anderson Cooper and Dr. Sanjay Gupta tell me hourly that if we're all careful, we're going to overcome this pandemic.
Meanwhile, I'll be forced to forage for food in such unlikely places as my kitchen, a place I've adeptly managed to avoid for years. When I'm there, I occasionally check my food supply and find that way too many packages in the freezer have Marie Callender's name on them.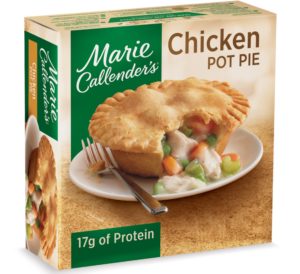 Let me say up front that my cooking skills are limited to the very basics. I can quickly sum up my entire kitchen repertoire with these succinct instructions: "Remove pot pie from outer container and place on baking sheet. Cook at 400 degrees for 60 minutes, or until golden brown."
I could probably spice up mealtime with a takeout from a local restaurant, but then again, I'd be required to replace my house shoes and go outside into the great unknown.
I guess the good news from this "lockdown" is that I have finally been allowed to become the Oscar Madison-like slob I've always aspired to be. Since I won't be seeing my friends anytime soon (except maybe waving to them from my front window), I can go weeks without shaving and wear the same clothes for several days in a row and no one will ever notice. I admit that's not finding much of a silver lining in all this.
I'm hoping that we can get through what has turned out to be a truly harrowing national crisis, and all meet once again very soon for drinks at The Draycott—and maybe even sit together at the same table.
And while we're at it, we should raise a glass to Punxsutawney's Phil Connors, who gave us hope that a day would finally come when we could escape this time-loop routine and thankfully return to our old lives.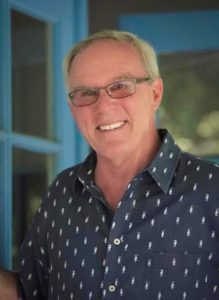 Bob Vickrey is a longtime Palisadian whose columns appear in several Southwestern newspapers. You can read more of his columns at his website: http://bobvickrey.net/