A resident tipped Circling the News that free movies will be screened at the Bay Theater this coming week. "The Bay will be offering free showings of both 'Tall Girl' and 'Tall Girl 2, but you have to stop by the Theater to get tickets," the resident wrote in an email. "Because they are free, they can't be 'sold' on the Atom Ticketing app. If anyone wants to see a free movie, now is their chance."
When theaters in Los Angeles, such as the Bay Theater, were closed during Covid, people wondered if the Cinepolis, located in Caruso's Palisades Village at 1035 Swarthmore would reopen. With five small theaters and food/drinks available, it had become a favorite place for many to view films.
The answer was no, but Netflix took over the establishment to screen its movies. Although the Bay Theater doesn't offer major studio films, it does get Netflix movies a few weeks ahead of the streaming release and makes them available to the public.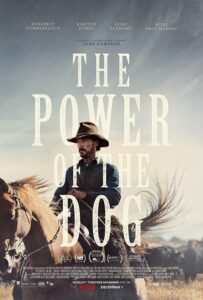 A couple of weeks ago, Netflix was promoting "Power of the Dog" and Benedict Cumberbatch, who was the lead actor, playing Phil Burbank, was at the theater doing a Q & A after the film.
The CTN reader wrote "maybe you could let your readers know," he said, "There is no website for the theater and Caruso doesn't promote it and most days they don't get a lot of customers."
The only way you can find out about upcoming events, besides stopping by the theater is to sign up, is from the Bay Theater News letter (https://paristheaternyc.us10.list-manage.com/subscribe?u=42020328f34ce5ec10337fb07&id=2decf8a54e), which is attached to Netflix's other theater's website, the Paris Theater in New York.
Netflix has used the theater venues to promote its award-season films, such as "Power of the Dog," "Don't Look Up," "Hand of God" and "Tick Tick . . .Boom," which have received 23 Oscar nominations.
If a resident doesn't have Netflix, those films are playing at the Bay and most likely will remain through awards season. The 94th Academy Awards will be held March 27.
Additionally, CTN was told the theater will once again be available for birthday parties and special events.
A reader also pointed out that theater is actually one of the cheaper dining options in Caruso's Palisades Village. Using the cheeseburger index for comparison:  Hank's burger and fries basket cost $34. The Draycott Burger and Frites cost $31. The Bistro Burger and fries at Porta Via is $19.   The Classic Burger with cheese at the Bay comes with fries and costs $14.
Full kitchen service is available after 4 p.m. Monday through Thursdays and all day Friday and Saturday. (To see the menu, visit: https://mmonline.clevelandmenu.com/MobileMenu/16655/1748.)