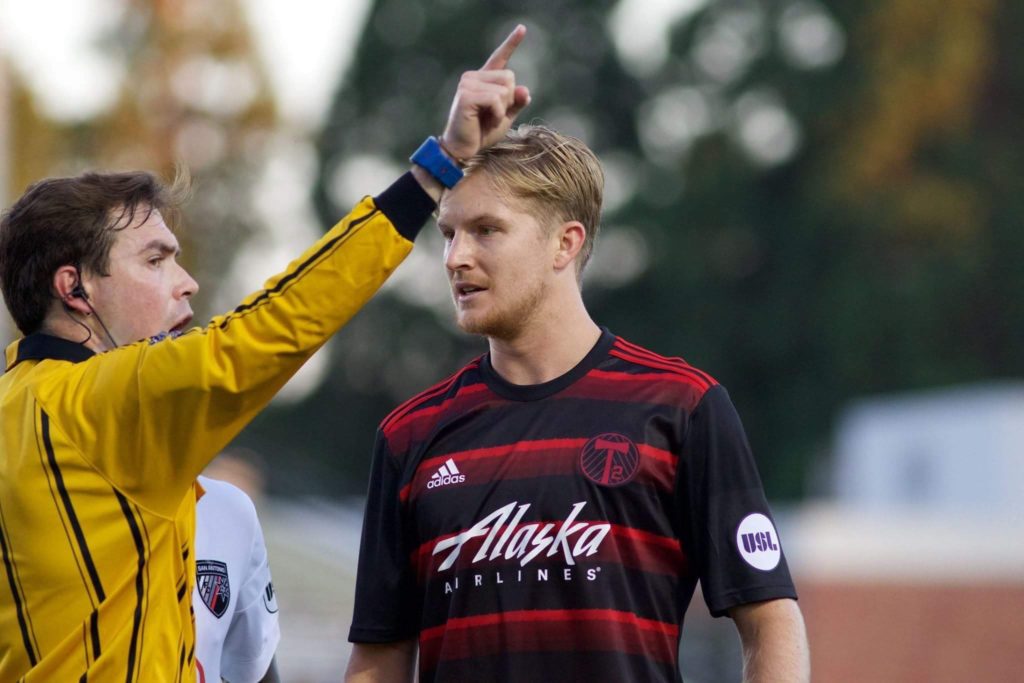 As a senior at Cal State Northridge, a Division I soccer school, San Diego-born Trevor Morley was named the Big West Conference Defensive Player of the Year. He earned first team All-Conference honors in 2013, 2014 and 2015.
As a defender, Morley had scored four goals from the penalty spot and "I had a really good senior year," he said. "I was getting a lot of interest from agents and coaches."
After college, he moved to the U.K. and worked for a few weeks with Wigan Athletic Football Club and then the Fleetwood Town Football Club.
"It was a great experience," Morley said, explaining that he was working with 16-year-old professional soccer players.
He also realized he was truly a product of Southern California. "Going to play in sideways rain in the cold was a cultural shock for sure, and my feet were numb."
Back in the U.S., Morley was drafted by the Portland Timberwolves. His first year, he played mostly with the second team. Major League Soccer teams have first and second teams, with the second team more of a developmental team.
"It's a big pool of players all competing for the first team," said Morley, who explained that when the first team was playing a team, such as the Seattle Sounders, the second team would play Seattle's second team.
"That concept is new here but that's how they do it in Europe," he said, and noted that with an MLS team it's more "about the quality of the training. It's gauged differently than college."
He had received a year's contract (that's what MLS teams offer). "You always feel like you're fighting for your life – there's no comfort zone."
After Morley's first season at Portland, his agent set up tryouts with New York and North Carolina, but "all of a sudden pain [that had first appeared in college] started coming back and my right knee started swelling," Morley said. "I was in so much pain."
He consulted Santa Monica orthopedist Dr. Bert Mandelbaum and had knee surgery, but the pain didn't subside. "I think it goes back to poor movement and wear and tear," Morley said.
At age 26, his soccer career had ended. He now lives in Pacific Palisades and spoke with Circling the News about his soccer journey, the next stage of his life and his opinion about why the U.S. has difficulties doing well in the World Cup.
Morley began playing soccer at an early age. His father Clinton was from the U.K. and was one of the coaches with the well-known Nomad soccer club.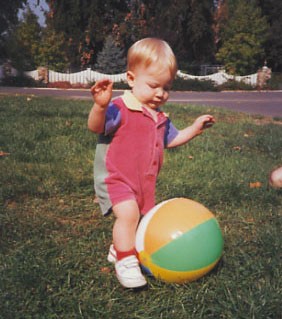 "From the second I could walk, there was a ball," Morley said, noting that it was different than many Southern California players whose playing is largely dictated by a structure of practice(s) and a game. In his case "it was always go out and play."
In the U.K., "football [soccer] is more of a way of life. It's ingrained in the British culture," said Morley, who explained that the Nomad coaches were all from the U.K. and they created one of the first clubs to have athletes focus solely on soccer.
He described the difference between European and U.S soccer development centers around college.
"The U.S. is the only country that marries education and athletics for so long," Morley said. "In the U.K., by the time you're 16, you know if you're a footballer."
Which means that soccer players there devote their time to the sport rather than academics. "A lot of European players who don't have the education, come over here to play," he said.
In the U.S. players have both, which means if there is an injury, "I had this great education to fall back on," said Morley has a degree in kinesiology from Northridge.
Morley was asked why the U.S. men struggle on the World Soccer stage.
He explained that in European/U.K. soccer, kids at a young age are given foundation skills, such as the way to use the hips in playing, play with both feet and are taught how to develop field awareness.
"America's game is more athletic," Morley said. "They [Europeans] don't have to rely strictly on athletic skills because they have developed technical skills. A 16-year-old from England is equally good with both feet."
Morley spoke about how competitive college is and how many of the strength and conditioning coaches don't understand the different needs for different sports—that lifting for an American football player may not be helpful for a soccer player.
"It's no surprise that college players get injured," he said, noting that many play on hard fields, and there are a lot of tear and wear injuries.
"Turf is weird to play on," Morley said. "It can be sticky at the wrong time, catching your cleat or slippery." He said in Portland that they trained exclusively on turf fields.
In college, he had a sports hernia that was initially misdiagnosed, and then prior to his junior year he had a small meniscus tear.
"I rehabbed it and was fully recovered," Morley said, but he believes his sports injuries were caused by poor movement and mechanics. "I was quad dominant, and I needed to learn how to use the glutes. It was about learning de-acceleration and acceleration patterns and turning properly."
He feels if he had learned proper mechanics when he was 12, 13, 14, "I'd still be playing."
Morley would like to be involved in local sports and work with individual players to prevent the injuries they may have down the road because of poor technique.
"The problem is these kinds of exercises may not be a lot of fun or seem important," he said. "It is detailed focus that involves dynamic movement patterns."
"I never got this kind of training," he said, but noted that once a player does that training, "speed and agility become so much more enhanced."
Morley has been accepted to Loughborough University in the U.K., which is internationally renowned for its sports-related courses but has deferred for a year. For now, he's willing to work with local athletes, specifically on player mechanics.
Morley can be reached at (858) 354-8958.