(Editor's note: Today we examine the difference between Westchester and Palisades Rec Centers and in tomorrow's story, we'll address Safe Parking in more depth.)
What's the difference between the Westchester and Pacific Palisades Recreation Centers? Both are run by L.A. Recreation and Parks and both issue permits for their baseball and football fields.
While it appears that the Pacific Palisades Baseball Association will have a traditional season this spring, the picture is not as rosy for the Westchester fields.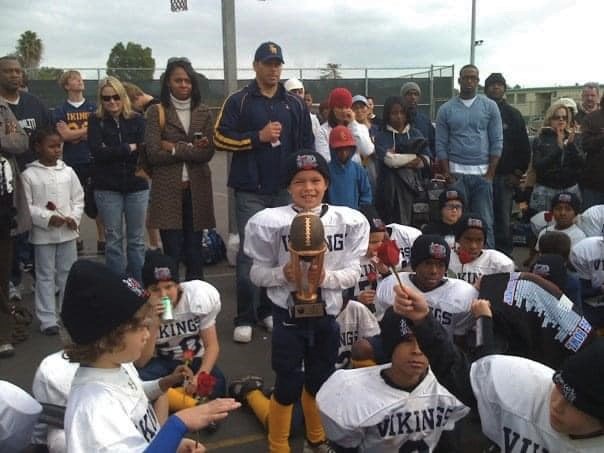 In a January 5 email to L.A. Rec and Parks General Manager Michael Shull (which was cc'd to CTN), DeAndre Parks, the founder of Westside Vikings Youth Football and Cheer, wrote: "I have been told conflicting stories when submitting permit requests for Westchester Park for The Westside Vikings Pop Warner Youth Football program. RAP stated, 'We are not issuing permits for Westchester and that came directly from the mayor's office and your city councilperson!'"
Parks continued, "I received no response from Bonin or the Mayor's office until the press got involved. Bonin and the mayor's office stated to the reporter, Jeff Nguyen, that, 'whoever told [me] that from RAP was misinformed, reapply.' I did and there was no response.
"We eventually grew weary and encouraged our families, who had the resources, to travel outside the neighborhood, in which they pay an insane amount of taxes, and join Culver City's program.
"I coached basketball, football, tee-ball, and baseball at Westchester Park over the past 15 years," Parks said. "The families and institutions that follow the rules and contribute to the development of children in this community have been disregarded, disrespected, and at times attacked by the public servants that we pay our hard-earned tax dollars to maintain and improve the quality of life for those who live in Westchester."
What's the difference between Westchester and Pacific Palisades – why can one community play youth baseball and another not? If Circling the News had to guess, the Palisades is flush with lawyers. Most recently two have threatened to sue RAP, one regarding two endangered eucalyptus trees next to Veterans Gardens and one because a public gate will be installed along Friends Street, allowing access into the future Potrero Canyon Park.
Additionally, Westchester serves a wide variety of racial and ethnic groups; the Palisades is mostly Caucasian.
But issuing permits is only one of the many problems facing the Westchester Recreation Center. Safe Parking, a program that allows overnight parking for those living in their cars, has now taken away parking spaces.
Back in 2016, Dr. Scott Sales approached the Pacific Palisades Community Council and tried to get one of the churches to open its lots for Safe Parking. He cited a model in Santa Barbara that had worked, but no one supported the proposal in Pacific Palisades.
Circling the News wonders, what would have happened if Palisades residents suddenly learned that Safe Parking would open on Frontera in the lower Rec Center lot or in the Palisades Library parking lot – and they didn't have any choice in the matter.
That's what happened to community members in Westchester, whose park was only recently cleared of homeless encampments. Those residents learned that 25 of the 50 spaces for patron parking had been assigned to a Safe Parking program.
To learn how it happened, in mid-December, a resident requested public records from Councilman Mike Bonin's office and L.A. City Rec and Parks. RAP acknowledged the request December 15 and wrote that the records would be made public on or before December 27.
On January 6, the resident reminded RAP that "My CTRA No. 1026 is past due" and received a January 10 email that the program was approved by RAP's Jimmy Kim, the Superintendent of Emergency Management and Citywide Aquatics Division in October 2020.
Today, RAP General Manager Shull clarified to CTN by email, "Ultimately, the parking permit adjacent to the pool was done under my approval, not Jimmy Kim."
There were no other documents/emails to support the decision.
In a separate October 2020 email obtained by CTN, a RAP employee wrote to the head of the Westchester Neighborhood Council:
"Additionally, I was able to find out that they [L.A. County] did not go through RAP (Rec&Parks), but through GSD (General Services Division) to apply for a permit. To my knowledge, the parking lot is RAP's domain, not GSD. Also, Matt told me that he believes the contract has not been finalized yet, so I'm not sure that it will all be approved by the October 1 date that they plan for. I can say that there are many concerns about this program from LAPD, Park Rangers, and myself…which we all voiced to Matt and Denise. I have a walkthrough meeting this afternoon with Matt and Denise onsite at the parking lot."
Matt Tecle worked for Councilman Mike Bonin and is now employed by the L.A. County Department of Health Services.