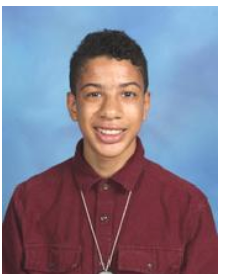 Palisades High School junior Chase Hill has started a donation drive for the homeless in this community by forming Chase's Care Club. He knows there's a great need right now, with the colder weather, and that winter shelters will not open until early December.
Through the Palisades Lutheran Church, and its daughter church Revive L.A., Chase placed a bin outside the church entrance. It is located there from 9 a.m. to 2 p.m. on Tuesday, Wednesday, Thursday and Friday.
Already Hill has collected several warm jackets, two blankets and 15 hygiene items. He and mother, Kathy, delivered the items to Kim Clary, chair of the Pacific Palisades Task Force on Homelessness volunteer committee.
Lutheran leaders Gerhard Pichel and Joe Ramirez wrote in an email to the congregation, which they shared with Circling the News, "If you have one of the listed items (below) – lightly used – sitting in your closet or garage storage, please consider donating these to this project." 
Clothing:
Men's clothing items, lightly used OK
· Long Pants size 32- 36
· Warm undershirts (no small size)
· Large or extra-large warm seaters, jackets or coats
Sleeping bags, blankets (clean, slightly used are okay) and backpacks are also appreciated.
Hygiene Kits: 
Please package these items, one of each, in a one-gallon freezer bag:
· Covid -19 masks (2 per package)
· Hand Sanitizers
· Wrapped peppermints
· Safety pins
· Toothpaste and toothbrush
· Socks
· Chapstick
· Wipes
For questions, contact: Pichel gerhard@gpaarch.com or Ramirez joe@revivela.net.