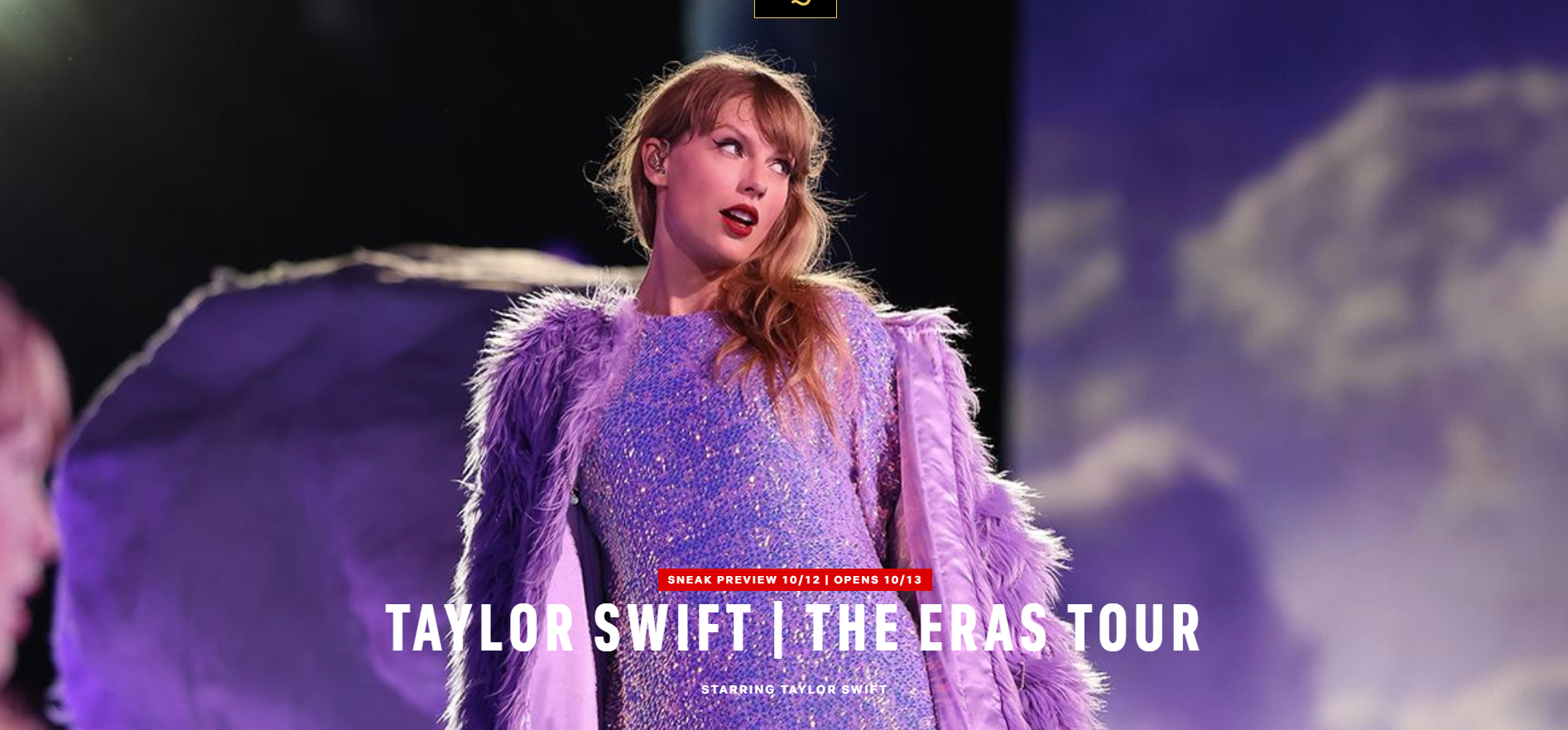 You did not have tickets for any of the six concerts when Taylor Swift was at SoFi Stadium. You were disappointed when they did not do enough closeups of Swift while she was watching her boyfriend Chief's NFL player Travis Kelce.
Time to stop despairing and go to see the Taylor Swift Eras Tour concert film, which had previews tonight October 12 at the Bay Theater on Swarthmore. The official release date is October 13.
Yesterday afternoon the Bay staff got the word the Taylor Swift film will be showing at the Bay. The Bay had to rework their schedule and their website overnight to accommodate the screenings.
Rick Caruso hosted Taylor, her fans, friends, and VIP guests at The Grove for the premiere October 11, and the famous shopping center was closed down all day for the event.  It appears the movie will be showing at all Caruso theaters.  Netflix's other theater, the Paris in New York, does not list any showtimes for the movie.
The Bay will also be premiering the new Netflix film Old Dads this weekend. One person wrote, "I think that's kind of amusing, because when I took my daughter and her friends to Taylor Swift concerts in the past, I noticed that there were always a lot of us old dads there."
For tickets: click here.