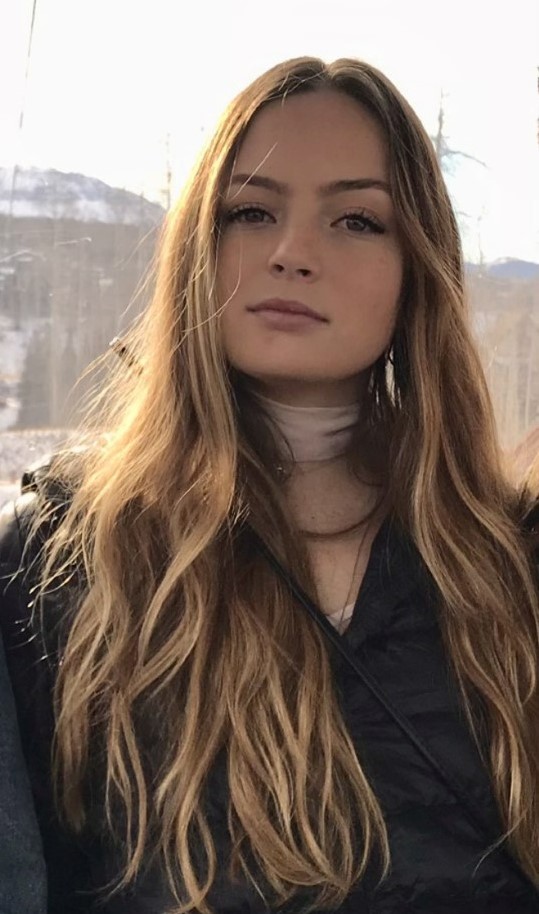 Brianna Kupfer, 24, was attacked and killed Thursday at the store where she worked.
An unknown assailant entered Croft House, a boutique furniture shop in the 300 block of North La Brea Avenue near Beverly Boulevard, around 1:30 p.m.
Kupfer's body was discovered by a customer who walked into the store about 20 minutes later. Kupfer, who lived in Pacific Palisades, was a design consultant at the shop.
At a news conference, LAPD Detective Herman Frettlohr said Kupfer was at the store by herself when she was attacked and killed. The detective said the suspect was seen on security video leaving the store, heading northbound through an alley. The man is described as Black, tall and thin, wearing a black hoodie with skinny jeans and dark shoes with white soles. He had on a white N95 mask and was carrying a backpack.
Detectives determined Kupfer did not know the man, whom they believe is homeless, based on evidence they discovered.
Security guard Herman Hinks works across the street from the Croft House furniture store and spoke to ABC 7 News ("Hancock Park Neighborhood in Shock over Apparent Random Murder at Furniture Store").
"I see her every morning. She comes in, she opens the shop. Real friendly woman. She'll look back and wave. Everybody over here is friendly. We look out for one another in the area. Keeping a close eye out. Just because there is a lot of transients that come through," said Hinks.
"I saw them [customers] walk out and I just see sheer terror. She was screaming like 'Oh my God, oh my God.' At that point, I was trying to make my way over. There was too much traffic. By that time, police came from everywhere. When I walked that way, you could see through the window and when I looked down, I said oh my God, that's the young lady that works at the store."
CBS 2 reported ("Search for Suspect in Hancock Park Fatal Stabbing Still Ongoing") that "Dr. Jennifer Botelho, who owns a chiropractic practice next to the business, said the suspect also entered her practice just moments before the fatal stabbing, detailing that 'He came in and asked a couple of questions: 'Do you do orthopedics here?' What kind of care we provide, and then he left.  So, he was just here for a few minutes.'"
Botelho offered condolences for Kupfer and her family, "It's terrifying. It's horrible. She's such a young girl. … We feel so horrible for Brianna's family and hope we can catch this guy."
CBS 2 reports Kupfer's father said his daughter had been working on a degree in architectural design from UCLA. A graduate of Brentwood School, she had received her bachelor's degree from the University of Miami in 2019.
Speaking with FOX 11, Kupfer's father said his daughter was "smart" and had "big dreams." She had "lots of friends" and was "devoted to her family."
Co-owner of Croft house, Riley Rea told the LA Times, that Kupfer had worked for the business for just over a year and that she was "intelligent, poised and well-liked by her peers" and was "mature beyond her years."
People on Nextdoor were quick to respond to the murder:
"I believe all of us in the Palisades, whether we know the Kupfer family personally or don't, are shocked and pained that a young woman was slain in the midst of a beautiful city and of a wonderful life. It is almost unimaginable."
"Such a senseless crime and no regard for human life. We need to do something to stop this insanity! My heart goes out to the Kupfers."
"We are never guaranteed tomorrow but to have it brutally ripped away like that is unfathomable. I'm devastated for all who knew this beautiful young lady and my heart hurts for her family."
Anyone with information about Brianna Kupfer's murder should contact West Bureau Homicide investigators at (213) 382-9470. During non-business hours or on weekends, calls should be directed to 1-877-LAPD-24-7 (877-527-3247). Anyone wishing to remain anonymous should call Crime Stoppers at 800-222-TIPS (800-222-8477). Tipsters may also contact Crime Stoppers by texting to phone number 274637 (C-R-I-M-E-S on most keypads) with a cell phone. All text messages should begin with the letters "LAPD." Tipsters may also go to LAPDOnline.org, click on "webtips" and follow the prompts.