(Editor's note: Palisadian Alan Eisenstock's 19th book "Redeeming Justice" co-written with Jarrett Adams was named the Best Book of September by Amazon. "A consuming tale of a broken legal system, its trail of ruin and the fortitude needed to overcome its scarring."
When Eisenstock is not writing, he pursues what he calls "a crazy labor of love side project" that he started in March 2020: sending a weekly Covid-themed playlist of songs to his family and friends. These playlists (which can be downloaded on Spotify click here.span rock 'n' roll and pop music from the 1950s to 2020, and Eisenstock adds one or two lines of commentary about each song that is clever, amusing and informative.)
Hi, Everybody,
From the January 4th Los Angeles Times: "L.A. County Coronavirus transmission rate is at its highest point since the early months of the pandemic." A stunning, depressing statement that has me very bummed out. This news gives me the BLUES. What to do? Idea. Here are 20 blues songs, some classics, some I merely love. Listen up!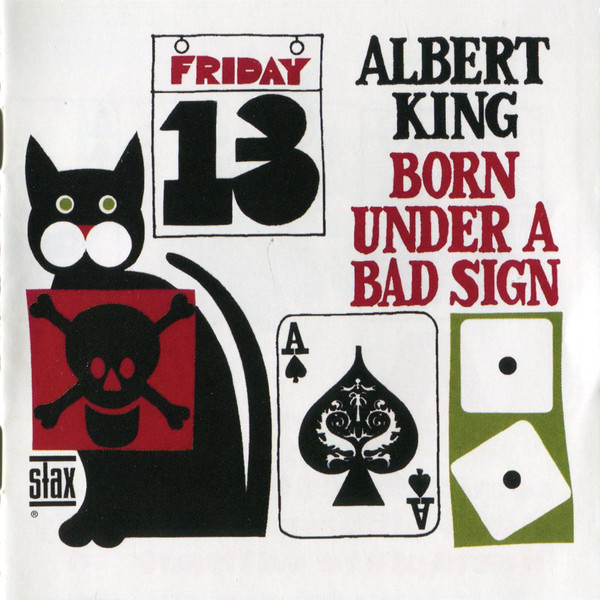 "Singing the Blues" Guy Mitchell. Born Albert George Cernik in Detroit. Guy recorded this song in 1956, written by Melvin Endsley. It became one of the biggest singles of the decade, spending 10 weeks at #1. All told, Guy's records sold 44 million copies.
"I'm Tore Down" Freddie King. A fantastic guitar player with a powerful voice, Freddie, from Gilmer, Texas has been called "One of the Three Kings of the Blues," along with Albert and B.B. None are related. Freddie had an R&B hit with this 1961 song written by Sonny Thompson.
"Boom Boom" John Lee Hooker. Fast-paced blues song written and recorded by the pride of Tutwiler, Mississippi. This 1962 song has become a blues standard. Big Head Todd and the Monsters covered it in 1997. Be thankful I went with John Lee.
"Feels Like Rain" Buddy Guy, Bonnie Raitt. Blues maven George "Buddy" Guy from Lettsworth, LA, influenced the likes of Clapton, Hendrix, Keith Richards, and Stevie Ray Vaughn with his guitar playing. The title song from his 1993 Grammy award-winning album was written by John Hiatt. Bonnie plays slide guitar and sings backup.
"I'm Your Hoochie Coochie Man" Muddy Waters. Born in Mississippi, McKinley Morganfield (you didn't think Muddy Waters was his real name, did you?) became one of the major proponents of the "Chicago Blues" style–Delta blues mixed with an urban sound. This song written by Willie Dixon in 1954 became Muddy's signature song.
"Members Only" Bobby "Blue" Bland. Robert Calvin Brooks ("Blue" is better than Calvin) was born in Millington, TN. I cannot get this song, written by Larry Addison in 1985, out of my head. I sing it constantly while wearing my faded Members Only jacket. LOVE.
"Drown in My Own Tears" Ray Charles. "The Genius" from Albany, GA recorded this single in 1956. Ray could sing and play in any style. I chose his version over the many other covers by artists including Joe Cocker, Janis Joplin, Blood Sweat & Tears, and Alvin and the… never mind.
"Right Next Door (Because Of Me)" Robert Cray. Another Georgian, from Columbus, Cray followed his idols Albert Collins, Freddie King, and Muddy Waters into the world of the blues. This song comes from his 1995 breakthrough album Strong Persuader, which sold two million records. LOVE.
"I'd Rather Go Blind" Etta James. R&B, soul, jazz, and blues…Etta rules them all. This is her most famous song written in 1967. She shares writing credit with her friend Ellington Jordan. He introduced her to the song when she visited him in prison.
"Born Under A Bad Sign" Albert King. The second "King of the Blues," Albert is another blues legend from Mississippi, born in the bustling metropolis of Indianola. This 1967 song, lyrics by William Bell, music by Booker T. Jones, contains one of the most famous lyrics of all time: "If it wasn't for bad luck, I wouldn't have no luck at all."
"Pride and Joy" Stevie Ray Vaughn. Singer-songwriter and guitar player supreme, Stevie was the frontman for the band Double Trouble. This song comes off his first album, Texas Flood. He died in a helicopter crash when he was 35.
"Somebody Hurt You" Keb' Mo'. Kevin Roosevelt Moore from L.A., singer, songwriter, guitarist, blues player, and "harmonicat," Keb recorded this song in 2014, not to be confused with the song of the same name by A Girl Named Eddy. I always considered Keb to be the up-and-coming blues player and then suddenly he turned 70.
"What Am I To You?" Norah Jones. New Yorker Norah, daughter of sitarist Ravi Shankar, sings everything with conviction. This song from her 2004 album Feels Like Home isn't really a blues song, but her voice is filled with heartache. LOVE.
"Life Is Hard" Son Seals. Frank "Son" Seals from Osceola, Arkansas, an insane guitar player, wrote this powerful blues song in 1994. So many of these great blues artists come from tiny Southern towns. I'm thankful that they were discovered. LOVE.
"As the Years Go Passing By" Boz Scaggs, Booker T. & The M.G.s William Royce "Boz" Scaggs started out as part of the Steve Miller Band before going solo and becoming a huge success. He always loved the blues and here's a great composition and partnership with Booker T. "There is nothing I can do if you leave me here to cry."
"It Hurt So Bad" Susan Tedeschi. Tremendous blues stylist and guitar player from Boston. Tom Hambridge wrote this blues ballad that appeared on Tedeschi's 1998 album Just Won't Burn. Don't confuse this song with Little Anthony's and then Linda Ronstadt's "Hurt So Bad." Different songs.
"Cross Road Blues" Robert Johnson. Eric Clapton's version of the song, which he called "Crossroads," finally brought some attention to Robert Johnson. Here's Johnson's original, from 1936. Johnson, "The King of the Delta Blues," wrote and sings this song and accompanies himself on acoustic slide guitar. Got to have this one.
"Help Me" Sonny Boy Williamson II. Alec Miller aka Sonny Boy Williamson II was a well-known harmonica-playing bluesman. This 1963 upbeat blues classic, co-written with Ralph Bass and Willie Dixon, was inspired by Booker T's "Green Onions." Another blues artist from a tiny town in Mississippi.
"Gravity" John Mayer. Mayer comes to us not from Mississippi, but from the blues capital of Connecticut, Bridgeport. He started out as a successful pop artist, then in 2005 found or rediscovered his passion: the blues. He also collects watches and has dated Taylor Swift. Personally, I don't own a watch.
"The Thrill Is Gone" B.B. King. Riley B. King, known as "The King of the Blues," was born in Mississippi–Berclair. His signature song was written by Roy Hawkins and Rick Darnell and then covered by B.B. King. Certainly, one of the most famous blues songs.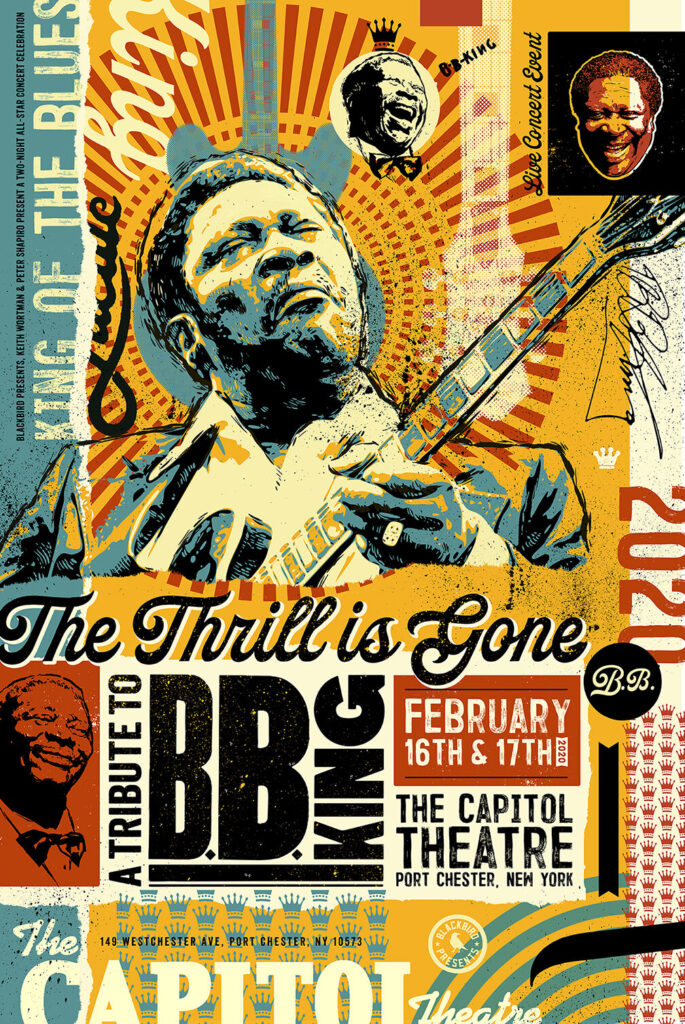 I love this playlist, but, man, I got the blues.
A shout-out this week to my dear friend David Ritz who has written books with FOUR of these great artists. Now, some advice:
Don't Forget to Disinfect and… PLAY IT LOUDDDDD!
The link again: click here.
Fact Check
I am obsessed with the song "Members Only" and I do sing it constantly. But I can't find my Members Only jacket.
I don't own a watch.
LAST WEEK'S POLL QUESTION:
When should you stop saying "Happy New Year?" The consensus: Until February 1. Fine.
THIS WEEK'S POLL QUESTION:
King of the Blues Challenge: Albert King "Born Under A Bad Sign" or B.B. King "The Thrill Is Gone"— who you got?
And there you have it… nothing but the Blues.
Until next week,
Thank you so much… and Happy New Year!
Alan