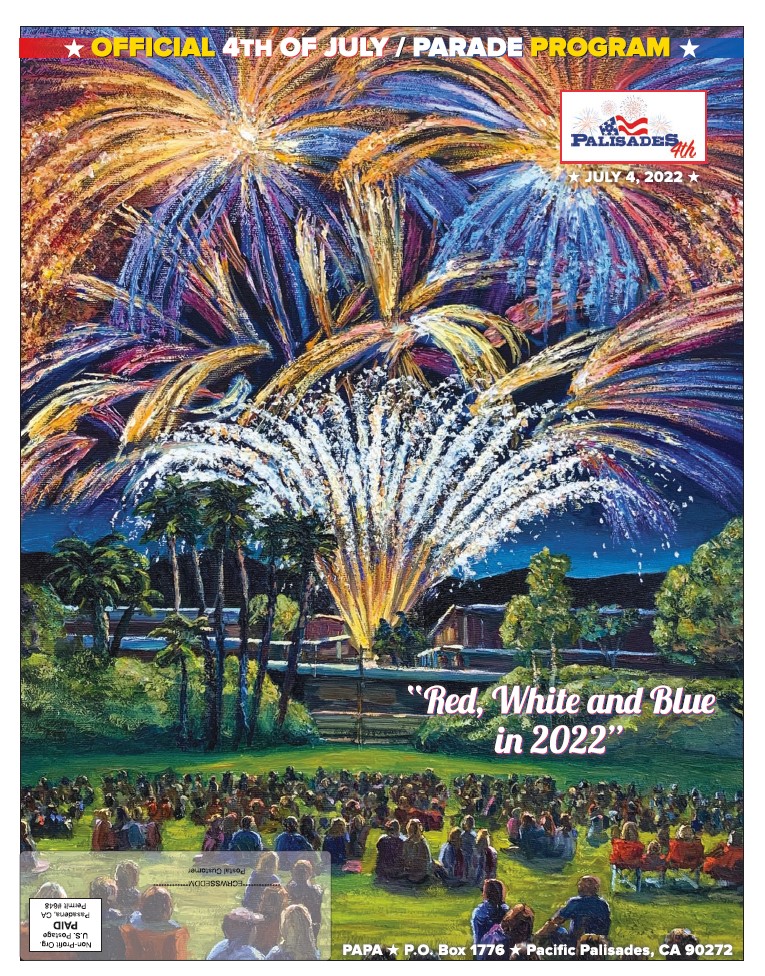 The 4th of July official parade program, sponsored by the Palisades Americanism Parade Association (PAPA), will be in mailboxes this week.
Advertisers know that the money they spend in this publication goes to PAPA, a nonprofit that produces the parade and fireworks. Other local 4th of July publications do not donate to PAPA and this community event.
A big thank you to the people and businesses who support the nonprofit.
If a resident wants to know the parade lineup, it will be in the center of the official program.
This year's program cover is a copy of a painting by Katie O'Neill.
One of the most talented artists in Pacific Palisades is O'Neill, who grew up here. Her paintings capture the local beauty of the ocean, the Santa Monica Mountains and the local community. This is her fourth year creating a cover for the Palisades Americanism Parade Association program.
Katie taught art in Malibu for 15 years, before returning to the Palisades in 2011. She has a studio at 15330 Antioch, where she paints and offers art lessons. Visit: oneillsfineart.com or call: (310) 459-1039 or email: katie@oneillsfineart.com.