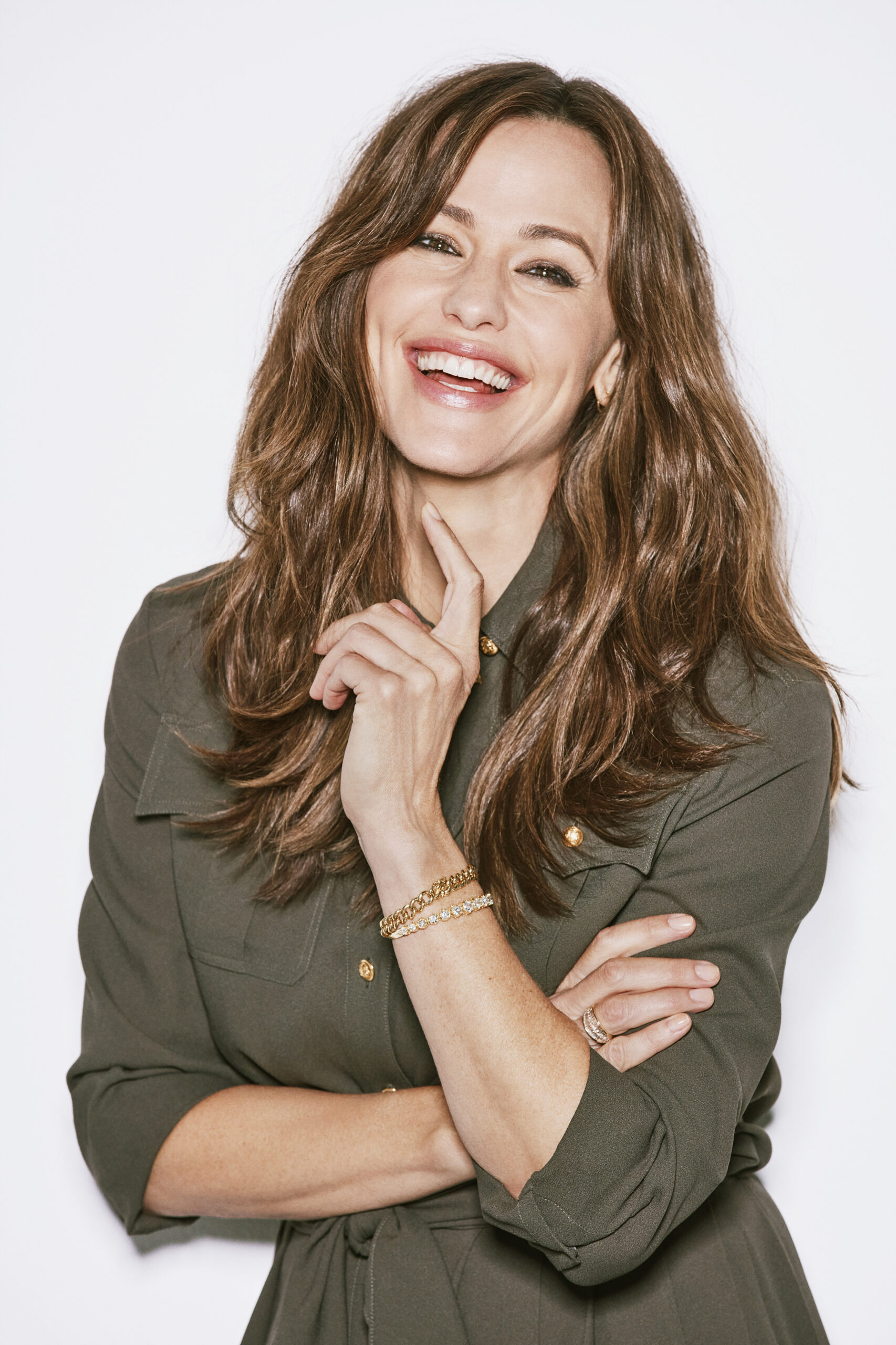 By BERNICE FOX and SUE PASCOE
Actress Jennifer Garner, whom many Pacific Palisades residents consider a "hometown" girl, will be Grand Marshal of this year's Pacific Palisades 4th of July Parade.
One of her fans summed it up perfectly. "Does anybody else watch Jennifer Garner and think, 'that's who we all should be?' She is the most likable person on Earth. Lovely."
Like other locals, Garner and her family often are among the spectators watching the annual Palisades 4th of July parade from the curb. This year as Grand Marshal, she'll be driven along the route.
This will not be Garner's first parade of the year. In February, she rode through the streets of Cambridge, Massachusetts as Harvard's Hasty Pudding Woman of the Year.
The Associated Press reported, "Despite the frigid temperatures, Garner, 49, was all smiles as she waved to the hundreds of spectators along the parade route."
Hasty Pudding organizers said they chose Garner not only for her acting career, but also for her record as a philanthropist and entrepreneur. She combines both philanthropy and entrepreneurship as co-founder of the organic food company, Once Upon a Farm. The company's pouches of blended vegetables and fruit with bright labels are aimed at kids. Now her company is donating an amount from each sale towards meals through one of Garner's favorite charities, Save the Children USA, where she's a board member.
With her down-to-earth appeal, Garner is the face of Once Upon a Farm. On the company's Twitter page, she's sometimes pictured in the fields of her grandmother's farm in Oklahoma or seen talking up the product from her own kitchen.
It's in that kitchen that she hosts her online Pretend Cooking Show. What started as a fun way to showcase her cooking skills has turned into a full-blown Instagram series with 11.7 million followers. And she and her show recently partnered with KitchenAid.
During the show, Garner's relatability is on full display as she hums while she cooks, inadvertently drops things and sometimes struggles with ingredients.
She's also the face of Neutrogena – a gig she's had for at least 15 years. And she pitches Capitol One credit cards, just like Pacific Palisades Honorary Mayor Eugene Levy and his two actor kids, Sarah Levy and Dan Levy.
Garner grew up in Charleston, West Virginia, the middle child of three girls. Her father worked as a chemical engineer and her mother was a homemaker and later an English teacher at a local college. Once in a while, her mom will be on the Pretend Cooking Show by phone.
Jennifer Garner was raised Methodist, going to church every Sunday and attending Vacation Bible School. She once said that she and her sisters were not allowed to wear makeup, paint their nails, pierce their ears or dye their hair. Garner also has raised her three children in a local Methodist Church.
Garner studied theater at Denison University in Ohio, before moving to New York City. There she worked in the Roundabout Theatre Company and supplemented her income by working as a hostess in a restaurant on the Upper West Side.
She made her screen debut in 1995 in a TV movie called Zoya.
A few years later, Garner was married. And with then-husband, Scott Foley, she moved to Radcliffe Avenue in Pacific Palisades in the early 2000s. The couple split amicably in 2003, and the divorce was final a year later.
They had met on Felicity, when they played boyfriend-girlfriend during her three guest episodes. Garner's fame took off when she starred on the hit series Alias. Garner can thank Palisades High graduate J.J. Abrams for creating both Felicity and Alias.
Alias ran from 2001 to 2006, with Garner starring as Sydney Bristow, a double agent for the Central Intelligence Agency. She won a 2002 Golden Globe award for best performance by an actress and a 2004 Screen Actors Guild Award for an Outstanding Performance by a Female Actor in a Drama Series.
Her film career then took off and she landed roles in Catch Me if You Can (2002), Daredevil (2003) and 13 Going on 30 (2004).
She was married to actor Ben Affleck from 2005-2018. They have three children.
Garner continued to achieve commercial success with performances in the comedy-drama Juno (2007), in which she was nominated as Best Supporting Actress by the Online Film Critics Society and by the Gold Derby Awards for her heart-wrenching portrayal of a wife desperate to adopt a baby while her marriage is collapsing. She also appeared in the romantic comedies Ghosts of Girlfriends Past (2009) and Valentine's Day (2010).
In the 2013 film Dallas Buyers Club, the actors, including Garner, were nominated together by SAG for Outstanding Performance by a Cast in a Motion Picture.
David Edelstein of New York magazine said about her performance in Dallas Buyers Club: "It's not a well-shaped role, but I've gotten to the point where I'm happy to see Garner in anything. She's incapable of phoniness."
Her most recent film, The Adam Project, was released in March. It reunited her with Mark Ruffalo. The two had worked together 18 years earlier in 13 Going on 30.
She has a number of projects coming up, including these two TV series: The Last Thing He Told Me and a reboot of Party Down.
Garner continues to balance the needs of her family, even as she's one of Hollywood's most sought-after actresses.
In 2013, she testified before the California Assembly Judiciary Committee in support of a bill that would protect celebrities' children from harassment by photographers.
In 2014, Garner spoke in support of a "No Kids" policy, which was adopted by many media organizations and forbids publication of photos of celebrities' children. Two sections of the state's civil code were amended to place limits on how the paparazzi can intrude on celebrities' lives.
In a lighter vein, Garner and her family have purchased their Christmas trees from the Palisades-YMCA lot. In a hilarious video on Instagram in 2019, Garner explained that a Christmas tree had just been delivered to her house, and it was just a smidge taller than the one she thought her family had chosen.
Starting with a close-up of Garner, the camera zooms out and a massive evergreen is revealed.
This past December, Garner hosted In Performance at the White House: Spirit of the Season for PBS alongside first lady Dr. Jill Biden.
Garner's 50th birthday was this past April. She shared a clip of a pre-birthday surprise on Instagram, that she calls "a doozy." Her childhood idol, Donny Osmond, showed up where she was sitting at a café in the Brentwood Country Mart.
The two hugged and Osmond presented her with a cake that read, "13 going on 50," a nod to her film, 13 Going on 30. They then went on to sing a duet before a clearly overwhelmed Garner covered her face with a napkin. As of this writing, that clip has been seen more than 24-million times.
J.J. Abrams of both Felicity and Alias, was quoted in a 2016 Vanity Fair story talking about Garner.
"I don't remember having more fun working with anyone than I've had working with her. She's smart-funny — she makes you want to be funnier and smarter, and you know that when you throw the best you've got her way, she'll make it better. No one's perfect. But no one's Jen Garner."
Organizers of the Pacific Palisades 4th of July Parade are proud to have Jennifer Garner as this year's Grand Marshal.