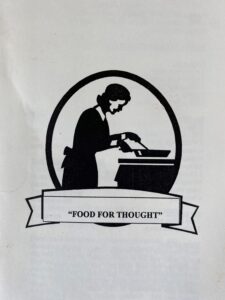 Marilyn Crawford who started working with Arnie Wishnick at the Palisades Chamber of Commerce in December 1999, was responsible for helping to organize the annual Chamber installation dinners. One year she sought recipes from celebs and other dignitaries. She told Circling the News, "I created the pamphlet and printed the pamphlet for the Installation Dinner (2003). I placed them at each place setting for the attendees to take as "a table favor"…to take home."
She had a few left and shared it with CTN. "I called the booklet 'Food for Thought.'  I also have a smaller 'booklet' that I used as table favors, another year –  "Quips and Quotes," which included quotes from famous people and some 'famous' people in our hearts – ala Arnie Wishnick."
CTN will reprint the stories and recipes over the next year. First up is Joan Graves, who was Citizen of the Year 1987 for her efforts to stop the destruction of the Historic Building Block building, which was slated to be turned into a mall.
JOAN GRAVES WROTE:
"When I was a little girl, it wasn't too uncommon to have girls from the farm come to the city to find work in a home cooking and cleaning and helping in the care of the children. "Hildur," a beautiful, talented Swedish girl came to live with my family. Besides being lovely, she was a sensational cook. I especially remember the delicious deserts, which she loved to make: cakes, pies, cookies and candy were all a part of her culinary accomplishments. And did we LOVE them! One of our favorites was fudge. Because we didn't have an electric beater (not yet invented for home use) she would have us beat and beat and beat to achieve the smoothest most delicious fudge imaginable. And then there was her chocolate cake. YUM. How I loved to be around when she was preparing it because I got to lick the frosting pan! This was one of her prized recipes and when the day arrived that she left us to be married, she gave the recipe to my mother who in turn gave it to me when I married. It remains a favorite in our household and is always requested by our children for their birthday."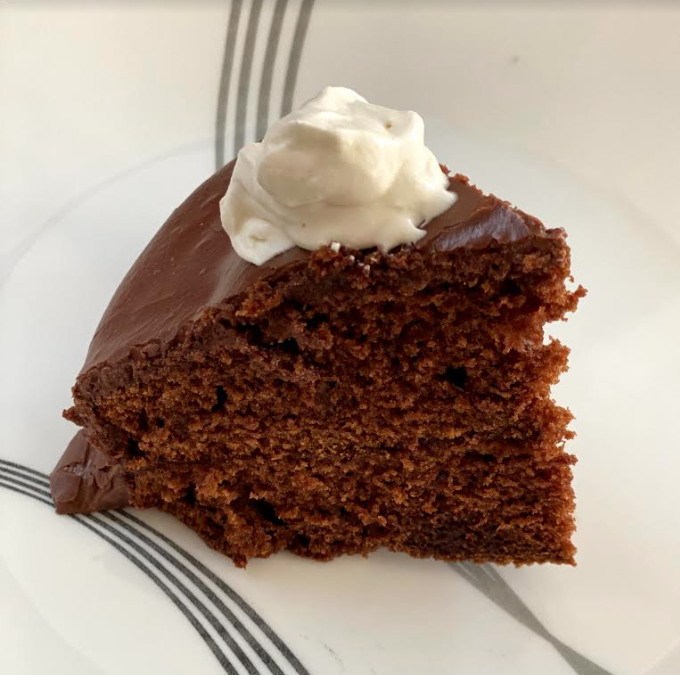 CHOCOLATE CAKE
½ cup butter
2 cups white sugar
2 egg yolks, beaten
2 squares melted chocolate
½ cup sour milk, to which 1 tsp. baking soda has been added.
1 tsp. vanilla
Pinch of salt
2 cups cake flour
2 egg whites beaten until stiff
Mix in order given, then add 1 cup of hot water.
Mix together. Batter will be very runny. That's okay.
Bake in 325 degree oven for about 50 minutes. Don't overcook.
CHOCOLATE FROSTING
1 lb. powdered sugar
¼ cup cocoa
1/8 lb. butter
¼ cup milk (may add more if necessary)
Pinch of salt and 1 tsp. vanilla.
Heat milk and butter together. Mix sugar and cocoa together. Add the milk and butter to dry ingredients and beat. Frost the cake. "The thicker the better."