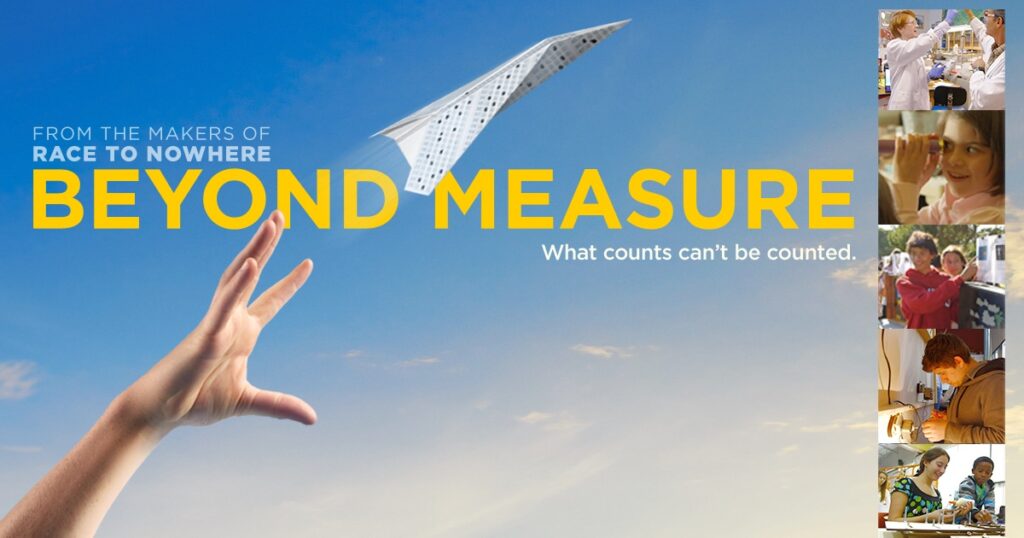 Annie Cipolla, the former young adult librarian at the Palisades Branch Library (2014-2017), sent Circling the News readers an opportunity to view a free screening of the educational documentary "Beyond Measure."
Cipolla, who is now the branch manager at the John C. Fremont Branch Library on Melrose, told CTN by email that she wanted to reach out to patrons that she served while working in the Palisades.
Residents can view the film during the 10-day window and "join us for a follow-up discussion with the director, a math teacher from one of the high schools profiled in the film, and educators from two local schools that have implemented similar programs," Cipolla said.
The documentary profiles innovative public schools across the country that are trying to reimagine education by implementing "projects-based learning and independent studies for students who are not thriving in more traditional educational settings."
"Beyond Measure" is directed by Vicki Abeles, an award-winning filmmaker, author, speaker and education advocate. She co-directed the 2009 award-winning documentary, "Race to Nowhere," and this is her follow-up film. Her writing has been featured in The New York Times, The Washington Post, USA Today, and The Atlantic. She has appeared on The Today Show, CNN, NPR, NBC, Dr. Phil, Oprah Radio and the Katie Couric Show.
Cipolla said that residents needed to register before March 17 to screen the film, and then are invited to join a Q&A session with the director and several progressive educators at 5 p.m. on March 17. (Visit: https://www.lapl.org/whats-on/events/free-screening-beyond-measure)
Cipolla noted that the listing is misleading because it has the screening happening at noon, when actually it can be viewed any time after registering and receiving the link.
"Please extend my best regards to the Palisades community!" Cipolla said.