One reader wrote: I sent the poem from Circling the News [Lawrence Ferlinghetti – Pity the nation whose people are sheep"] to two friends I thought would like it.   One researched it and discovered that when Ferlinghetti wrote he was inspired to paraphrase an earlier poem.  I think I like Ferlinghetti's a little more.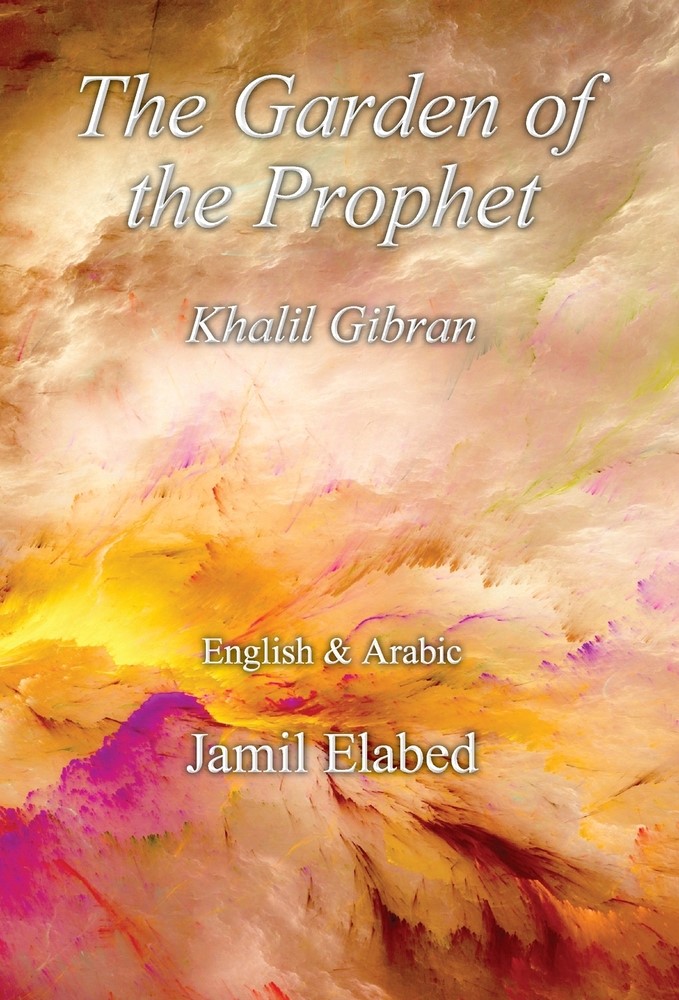 Pity the Nation
By Khalil Gibran
(from "The Garden of the Prophet")
At his death Gibran was working on  The Garden of the Prophet  (1933), which was to be the second volume in a trilogy begun by  The Prophet.
"Pity the nation that is full of beliefs and empty of religion.
Pity the nation that wears a cloth it does not weave
and eats a bread it does not harvest.
Pity the nation that acclaims the bully as hero,
and that deems the glittering conqueror bountiful.
Pity a nation that despises a passion in its dream,
yet submits in its awakening.
Pity the nation that raises not its voice
save when it walks in a funeral,
boasts not except among its ruins,
and will rebel not save when its neck is laid
between the sword and the block.
Pity the nation whose statesman is a fox,
whose philosopher is a juggler,
and whose art is the art of patching and mimicking
Pity the nation that welcomes its new ruler with trumpeting,
and farewells him with hooting,
only to welcome another with trumpeting again.
Pity the nation whose sages are dumb with years
and whose strongmen are yet in the cradle.
Pity the nation divided into fragments,
each fragment deeming itself a nation."
―  Kahlil Gibran,  The Garden of The Prophet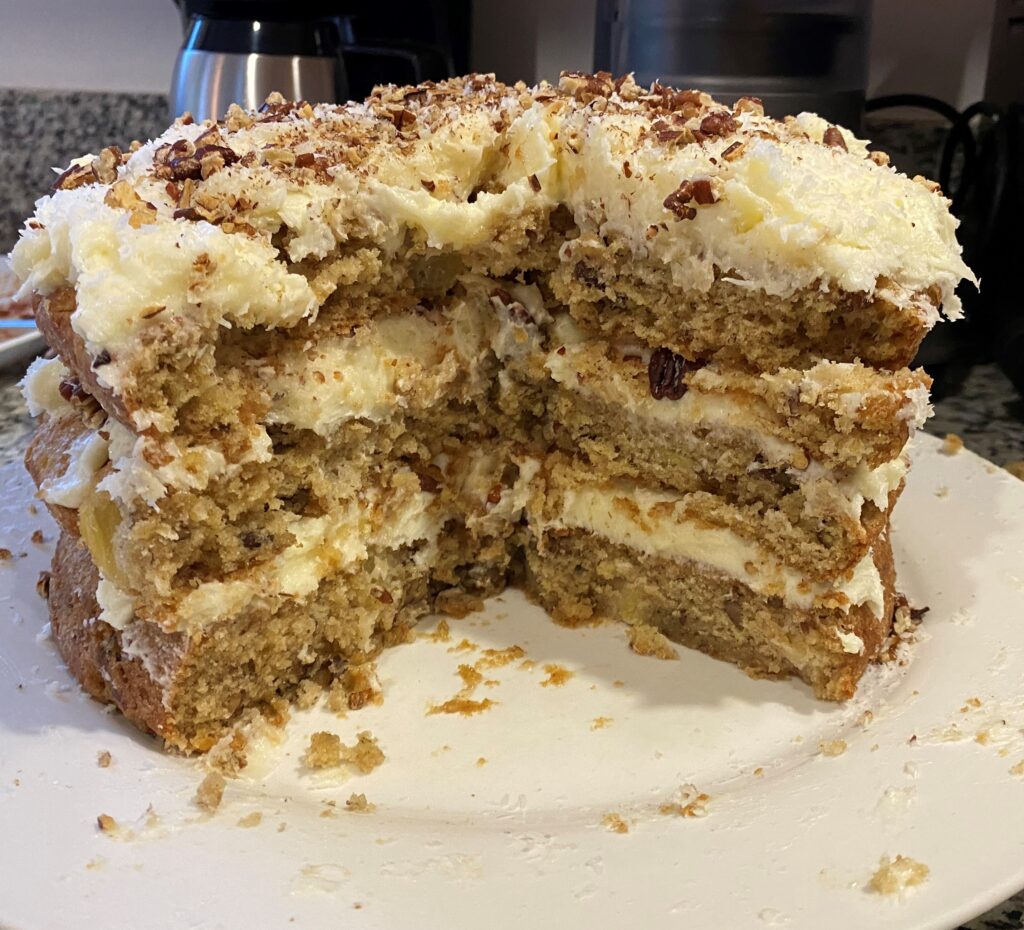 HUMMINGBIRD CAKE—TRY MAKING IT TWO LAYERS
My Radcliffe neighbor wrote that the Hummingbird Cake has been "my favorite cake for birthdays for years; it's quick and easy, moderately healthy and everyone likes it. I found the three layers too big and awkward, so I have downsized the list of ingredients to a regular two-layer cake."
She enclosed the recipe:
2 c. flour
1 c. sugar
1 t. salt
1 t. baking soda
1 t. cinnamon
2 beaten eggs
1 c. vegetable oil
1 t. vanilla
¾ c. canned crushed pineapple drained
1 1/3 c. mashed bananas
1 1/3 c. chopped pecans
Pre-heat over to 350. Combine dry ingredients in a large bowl. Add eggs and oil, stir till moistened. Stir in vanilla, pineapple, bananas and 2/3 cup of the pecans. Pour batter into two greased and floured 9" cake pans. Bake 25-30 minutes or until toothpick comes out clean. Cool in pans 10 minutes, then remove and cool on racks.
FROSTING:
6 oz. cream cheese softened
6 T. butter
2 ¼ cup powdered sugar
1 t. vanilla
Dash of salt.
Beat cream cheese and butter till smooth. Add powdered sugar and beat until light and fluffy. Stir in vanilla and salt. Spread frosting between cake layers and over top and sides. Garnish with remaining pecans.
(Editor's note: I had originally made a three-layer cake, but look forward to trying my neighbor's recipe.)