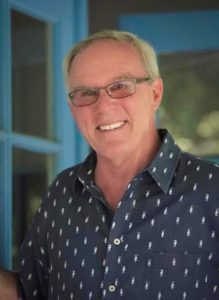 By BOB VICKREY
Special to Circling the News
Pacific Palisades has long been known for having an abundance of Italian restaurants, but with recent announcements of yet two new openings, the bounds of credibility are becoming strained as to how many of these our community can accommodate.
Fortunately, many of us like Italian food, so we're not fighting the notion of new places to eat out. But I'm wondering if maybe a wider variety of food fare might be in order for the future. Some of us would love a good old-fashioned barbecue joint in our town, while others are still asking for a Jewish deli to replace the beloved Mort's Delicatessen.
But one thing is certain; most people simply aren't eating at home anymore. As satirist Fran Lebowitz once said, "I'd eat at home more often, but there's no food there." And I must admit that the last time I cooked a meal at home was during the Carter administration, and the resulting dinner was so appallingly bad that I turned my kitchen into a game room.
After sending out my list of existing (and coming) Italian restaurants to several friends, I received feedback that forced me to expand the original list considerably. My "Committee of One" yielded to friends who began making suggestions and helped redefine the parameters of what makes a restaurant "Italian," as well as slightly tweaking the outer boundaries of the Palisades.
However, I didn't need much input to reject the notion that Domino's and Palisades Pizza should qualify for our list. (We're talking here about sit-down restaurants only, okay?)
I had initially included "old guard" spots like Vittorio's Ristorante and Pizzeria, Modo Mio Cucina Rustica, Casa Nostra Ristorante in the Highlands and Rocco's Cucina on Lower Sunset. Then I added the "coming attractions" like Ombra Ristorante and Bar in the Palisades Village on Swarthmore, as well as a second location for Casa Nostra on Sunset, which will fill the space once occupied by Tivoli—and more recently by Tratta Trattoria.
I included newer spots like Cinque Terre West Osteria, that hidden little treasure on Monument Street, which serves the best "Pollo al Limóne" I've ever tasted. There is also Porta Via in Caruso's Palisades Village where Village Books once stood. I had dinner there recently with a friend and reminded her that we were likely eating in what had been the poetry section. (We could still feel the mystical spirits of Byron and Shelley hovering above us.)
When I sent out my initial list, I had forgotten one significant new player in the local game—Edo Little Bites, which sits adjacent to the park in Palisades Village. The owner and chefs there all speak Italian, and they offer delicious pizza, lasagna, pasta, gnocchi, eggplant parmigiana, etc. (Try their feathery-light eggplant parm, and you can thank me later.)
My friend Rick points out that Beech Street Café on Swarthmore also offers many of those same dishes—so we'll take his suggestion and add it to the list.
Friends Bill and Howard proposed that the Getty Villa Cafe should be added to the list. Another pal suggested it is Italian in name only. And, the old question still persists about where it is located. The Villa is famously situated near the contentious Malibu/Palisades demarcation line, and Malibu has always attempted to stake a claim on the famous museum. But we've won that battle with an L.A. City Council proclamation declaring that it resides in the Palisades, so the Getty Villa Café makes our list—even though to many, it barely passes the "Italiano" litmus test.
Also, I asked if we should count Georgio Baldi and Cafe Delfini on West Channel Road, since they are technically in Santa Monica Canyon. The vote was split, but since both are so accessible, we've added them to the list. (Our boundaries seem to be widening.)  In defense of the choice, my friend Howard added: "If I can walk barefoot down Chautauqua Boulevard and get to a restaurant in the canyon, it should be on your list."
With all that said, our list has grown to THIRTEEN—and counting. So, here is the updated listing:
Closings:
Piccolo Retrovo on Sunset
Tratta Trattoria (the old Tivoli location)
Opening Soon:
1) Ombra Ristorante in Palisades Village
2) Casa Nostra- on Sunset (taking Tratta's spot)
Existing Italian restaurants:
3) Modo Mio on LaCruz
4) Porta Via in Palisades Village on Swarthmore
5) Cinque Terre West on Monument
6) Vittorio's on Marquez
7) Casa Nostra in the Highlands
8) Rocco's Cucina on Lower Sunset
9) Edo Little Bites in Palisades Village
10) Beech Street Café on Swarthmore
11) Georgio Baldi in Santa Monica Canyon
12) Cafe Delfini in Santa Monica Canyon
13) Getty Villa Café
Are we done here yet? Or do you have more surprises for me? (No, just because Gelson's Deli serves lasagna, won't help get it past this judge!)
Maybe the new Anawalt Lumber store opening soon in the former Norris Hardware location will feature a small Italian deli adjacent to the plumbing supplies section. (I can already hear it now: "Honey, when you pick up the garbage disposal at Anawalt, could you bring me back one of their delicious meatball sandwiches?)
I'm betting you'll disagree with some of the selections we've made here and probably have a few of your own. So, fire away!
Bob Vickrey is a longtime Palisadian whose columns appear in several Southwestern newspapers including the Houston Chronicle and is a member of the Board of Contributors for the Waco Tribune-Herald. You can read more of his columns at his website: http://bobvickrey.net/