EARTH DAY OPPORTUNITIES:
Earth Day was first celebrated on April 22, 1970.
Wisconsin Senator Gaylord Nelson was concerned about the environment in the United States, especially after the massive 1969 oil spill in Santa Barbara.
With the publication of Rachel Carson's New York Times bestseller "Silent Spring" in 1962, public awareness and concern for living organisms and the environment had been raised.
Nelson enlisted conservative Republican Pete McCloskey and a young activist Denis Hayes, to organize campus teach-ins. They choose April 22, a weekday that fell between Spring Break and final exams, thinking that date would maximize student participation.
That date is now celebrated as the birth of the modern environmental movement.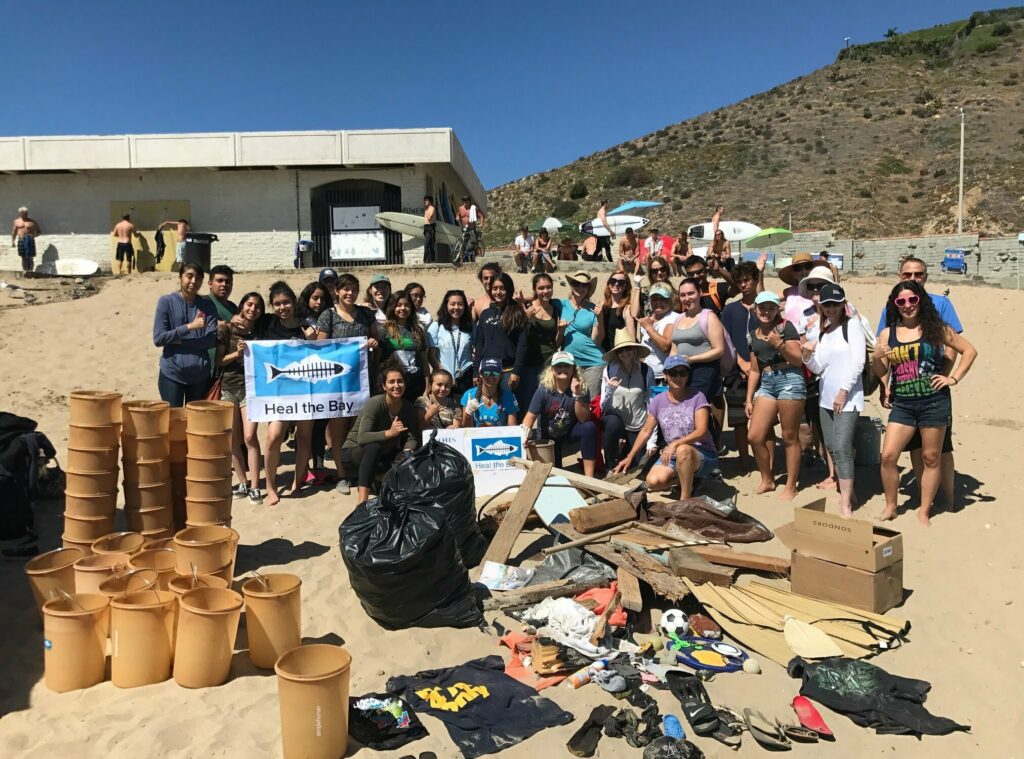 AMALFI ESTATES HOSTS BEACH CLEANUP
This year, Amalfi Estates cofounder Anthony Marguleas, announced that it will be the presenting sponsor for a beach cleanup with its charity partner, Heal the Bay.
All residents are urged to join Amalfi agents, employees, friends and family in cleaning the beach from 10 a.m. to noon on Saturday, April 16. Earth Day will be celebrated on the Santa Monica Beach Pier.
For the past 35 years, Heal the Bay has removed more than four million pieces of trash from the Los Angeles County coastline. There are only 300 spots for this cleanup, register today click here.
Heal the Bay is acknowledging that this cleanup will take place on the traditional lands of the Tongva and Chumash People, and that respect will be paid to elders both past and present.
Supplies will be provided, but all most register and sign a waiver.
All COVID-19 safety guidelines and recommendations will be followed, masks are recommended but not required for vaccinated participants.
Each volunteer registers individually unless they are with a group or family
Individuals under 18:  reserve a ticket and bring a signed waiver form to the cleanup
Families: Reserve a ticket and write in the names of partner/children
Groups: Reserve a ticket and write in the names of group members
If the event is sold out, more Nothin' But Sand cleanups will be held next month.
RESILIENT PALISADES HOSTS FESTIVAL:
Resilient Palisades will host an Earth Day Festival from 10 a.m. to 3 p.m. on April 16, at Will Rogers State Park. There is free admission, parking is $3 per hour or $12 for the day.
The event is organized in collaboration with the Councilman Mike Bonin and Mayor Eric Garcetti's offices.
The festival will include food trucks, music and dancing, yoga classes, shopping for sustainable products, giveaways and fun activities for the entire family.
Organizations participating include: Azul, Neighborhood Council Sustainability Alliance, Ballona Wetlands Land Trust, FoodCycle LA, The Switch is On, Palisades Forestry Committee of the Pacific, Palisades Community Council, Santa Monica College, Samuel Lawrence Foundation, Citizens' Climate Lobbying Los Angeles West Chapter and Worthy Beyond Purpose.
Visit: click here.