By BOB VICKREY
I followed the Moody Coliseum usher down the aisle until we reached my seat on row two, which was directly behind the tennis court linesman and near where Arthur Ashe and Bjorn Borg sat while awaiting the start of their finals match.
I tried to get Ashe's attention to thank him for my guest pass which he had graciously provided, but I could tell that he was already in deep concentration while focusing on the match at hand.
Several months earlier, I had met Arthur in Boston during our publishing company's semi-annual sales conference in 1975, where he spoke to our assembled group to launch his forthcoming book, "Arthur Ashe: Portrait in Motion," which had been co-written with veteran sportswriter Frank Deford.
During the luncheon in the hotel dining room that followed Ashe's appearance, I ended up sitting at a table next to Deford, instead of at Ashe's table. When I told Deford that I was the Texas sales rep, he said he'd like to introduce me to Arthur, since he was scheduled to play in the World Championship Tennis tournament in Dallas the following month.
Ashe had all kinds of questions for me about promotional plans for his book since he was a first-time author. He asked what he needed to do while he was in Dallas, and I replied, "Win the tournament!" which elicited a quiet chuckle from him.
It didn't take long for me to appreciate his sincere and gentle manner that had become his lifelong trademark. His soft-spoken approach was a breath of fresh air for this sales rep, especially given the demands many authors often make on their publishing partners.
During Arthur Ashe's illustrious tennis career, he won three Grand Slam titles and became the first black player selected to the United States Davis Cup team. He was also the only black player to win a singles title at Wimbledon, the US Open and the Australian Open.
But long before all those accomplishments, he was featured in Sports Illustrated on its "Faces in the Crowd" page while attending UCLA in the mid-1960s. He practiced regularly with his idol Pancho Gonzales who lived near campus and helped him hone his game.
His even temperament served him well during his life, both on and off the court. As one of the most prominent black athletes in sports, his highly successful career in tennis had vaulted him into the spotlight during the civil rights movement in the late 1960s and '70s.
His low-key approach regarding social issues of the time brought criticism from many black leaders of the movement who encouraged him to be more vocal about his views. Although it was inherently against his nature, he began to speak up more about issues that black people in America were facing. But he did it his way—and in his own low-key style.
Harry Edwards, the highly respected, but often controversial sociology professor from San Jose State, was an unrelenting voice during the civil rights movement, and who was best known for his ties with prominent black athletes of the time.
After he counseled Ashe about the importance of using his voice in a more forceful manner, Edwards told the media "Arthur can say the very same things I'm saying, but the white community will listen to him because of the way he says it."
The tennis world of the 1970s was quite different from what it has become today. This was long before the game became one of the great American spectator sports that now draw large television audiences, along with its huge revenues. The WCT was one of the first tennis tournaments that offered players a chance to earn a significant paycheck.
I had scheduled a business trip during the week Arthur was to be in Dallas for the big tournament, so we might visit several key bookstores where he could autograph copies of his book. I was pleased that he had followed through on his promise to provide me with a guest pass for the tournament.
Earlier in the week, Arthur had already done his part in answering my tongue-in-cheek "book promotion" challenge, by securing a spot in the tournament finals against Bjorn Borg. That guest pass quickly took on new meaning.
Ashe had gotten off to a slow start in the finals match and dropped the first set to Borg 3-6, but things started to go Arthur's way in the second set after the score was tied 4-4. Then suddenly Ashe found his game and put away the young Swedish star in workman-like fashion in straight sets 6-4, 6-4, 6-0.
The capacity crowd of nearly 10,000 at Moody Coliseum gave Ashe a rousing ovation as he accepted his trophy and the accompanying $50,000 prize money check from former Texas Governor John Connally. Among other gifts were a new 1975 Cadillac Coupe DeVille and a solid gold tennis ball.
After the festivities had ended, Arthur spotted me leaning over the railing while he was changing his shoes. He broke into a wide grin as he walked toward me and said, "Hold out your hand," and then handed me the weighty gold tennis ball he had just received. He laughed and said, "How would you say our book promotion is going so far?"
Two months later, he upped the ante again by winning the ultimate prize in tennis—the Wimbledon Championship.
Ashe officially retired from the tennis circuit in 1980, after suffering a heart attack the previous year while holding a tennis clinic in New York. He underwent quadruple bypass surgery that would ultimately hasten his retirement. After a second surgery in 1983, he became the National Campaign Chairman and spokesman for the American Heart Association.
During his illness he had the strong support of his wife Jeanne Moutoussamy-Ashe, a celebrated photographer, whom he had married three years earlier after meeting her at a tennis tournament while she was shooting a commercial for a New York television station. (They later adopted their daughter Camera in 1986.)
The couple was devastated when Arthur was diagnosed with the HIV virus in 1988, which had been contracted through blood transfusions during his second heart surgery. He later founded the Arthur Ashe Foundation for the Defeat of AIDS, which worked to raise awareness of the virus. They were each active in providing significant fundraising, as well as lending their own philanthropic support for the organization.
Ashe died February 6, 1993, from AIDS-related pneumonia in a New York City hospital at the age of 49. His body was allowed to lie in state at the Governor's Mansion in his hometown of Richmond, Virginia, where long lines of mourners filed past his casket. More than 6,000 people attended his funeral service, which was officiated by his longtime friend Andrew Young. Ashe was buried in Richmond alongside his mother Mattie.
Later that same year, Ashe was posthumously awarded the "Arthur Ashe Humanitarian of the Year Award," which had been named in his honor. The award honored his career-long commitment to human welfare and social reform. He was also posthumously awarded the "Presidential Medal of Freedom" by President Bill Clinton.
Governor Connally had best summed up the life of Arthur Ashe during the awards ceremony at the WTC tournament in Dallas, when he presented the championship trophy: "Arthur is a champion who carries that title responsibly and nobly and is a living ambassador of goodwill for the United States wherever he travels throughout the world."
____________________________________________________________________________________________________________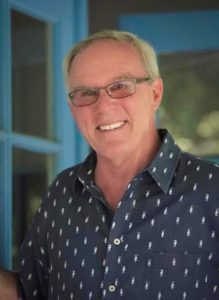 Bob Vickrey is a writer whose columns have appeared in several Southwestern newspapers including the Houston Chronicle. He is a member of the Board of Contributors for the Waco Tribune-Herald, and was cited by the California Newspaper Publishing Association for column writing awards in 2016 and 2017. He lives in Pacific Palisades, California.