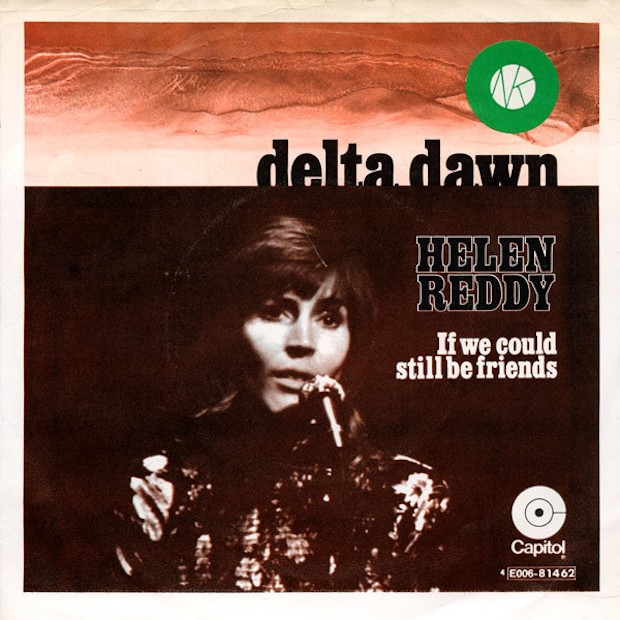 (Editor's note: When Palisadian Alan Eisenstock is not researching and writing one of his nonfiction books (18 thus far!), he pursues what he calls "a crazy labor of love side project" that he started in March 2020: sending a weekly Covid-themed playlist of songs to his family and friends. These playlists (which can be downloaded on Spotify Click here span rock 'n' roll and pop music from the 1950s to 2020, and Eisenstock adds one or two lines of commentary about each song that is clever, amusing and informative.)
Hi, Everyone,
The Delta Variant has arrived with a vengeance and Covid cases continue to surge. We were just starting to "open up." But as C.D.C. director Rochelle Walensky recently said in an interview, "We're not out of the woods yet." What to do? Idea. Here are 20 "wood," "tree," "flower" songs. Listen up!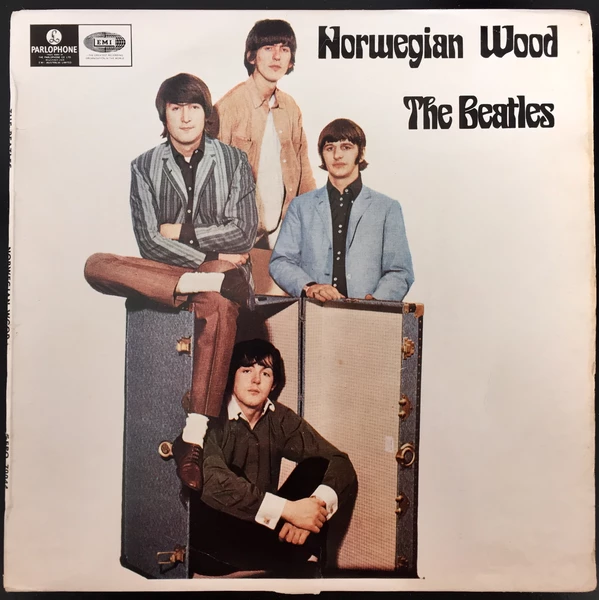 "Delta Dawn" Helen Reddy. Australian-born singer-songwriter-activist, Reddy recorded this #1 hit in 1973, written by Larry Collins and Alex Harvey. We start off this week's playlist with a begrudging nod to the Delta Variant, hoping it disappears the way it has in other countries.
"Knock on Wood" Eddie Floyd. Alabama-born R&B singer-songwriter Floyd sings this 1966 "wood" song, a favorite. I'm blasting this song now, bopping through the house, knocking on tables, chairs, doors, my head. LOVE.
"Norwegian Wood" The Beatles. John Lennon wrote this influential song in 1965, from the Lads' Rubber Soul album. George Harrison plays the sitar, marking the first time this Indian instrument appeared on a Western rock song. I played the sitar in the Holyoke High School marching band.
"Lemon Tree" I just love P, P& M, prefer their 1962 version to the famous Trini Lopez cover of this Will Holt song. Apropos of nothing, we have a lemon tree in our backyard, as does everyone in Southern California.
"Redwood Tree" Van Morrison. Sir George Ivan Morrison, king of blue-eyed soul and renowned grouch, moved to Marin County in 1971 and fell in love with trees. He wrote this love song to a really big tree and included it on his 1972 album, Saint Dominic's Preview.
"Woodstock" Crosby, Stills, Nash & Young. Joni Mitchell wrote this song in 1970 based on her boyfriend's description of the famous music festival. Her boyfriend, of course, was Graham Nash.
"Ramblin' Rose" Nat King Cole. The great Nathaniel Adams Cole, Alabama-born singer and jazz pianist, recorded this famous 1962 torch song written by brothers Noel and Joe Sherman. I realize roses are usually found in gardens, not woods. Just go with it.
"Wildflowers" Tom Petty. Rick Rubin produced the album of the same name with only a few members of the Heartbreakers. Tom wanted to expand his music world and brought in a bunch of session musicians. The original album contained 25 songs, which Rubin cut down to 15. After Petty's death, in 2020 his family re-released the album with the extra 10 songs.
"Fields of Gold" Eva Cassidy. One of the most brilliant singers ever. On this interpretation of the Sting song, Eva's gorgeous soprano just destroys me. She died of cancer at age 33.
"Greenfields" The Brothers Four. Popular folk singers in the early sixties, the brothers were four fraternity brothers who met in 1957 at the University of Washington. This was their biggest hit, recorded in 1960. This playlist is leaning heavily toward folk music. I can't help it. I'm an old folkie.
"Kiss from A Rose" Seal. British-born Henry Olusegun Adeola Samuel changed his name to Seal, recorded this smash hit in 1994, became a coach on the Australian version of The Voice,and married Heidi Klum. Every year, they renewed their vows on a private beach until they got divorced.
"Love Is a Rose" Linda Ronstadt. Speaking of The Voice, here's Linda's 1975 cover of a Neil Young song that became a hit off her Prisoner in Disguisealbum. Actually, the public preferred the B-side, Linda's version of "Heat Wave."
"Dandelion" The Rolling Stones. The Stones sing about my flower of choice, at least when I was a kid. This 1967 song is noteworthy mainly because John Lennon and Paul McCartney sing backup.
"Old Pine" Ben Howard. English singer-songwriter and southpaw performs this lovely ballad from his 2011 debut album, Every Kingdom.And so begins the mostly acoustic portion of our playlist.
"Flowers on The Wall" The Statler Brothers. Country-gospel quartet from Virginia began as Johnny Cash's opening act and backup singers. Only two of the four were brothers and none was named Statler. This was a huge hit in 1965-66. Kurt Vonnegut quoted the lyrics from the song in his novel Palm Sunday.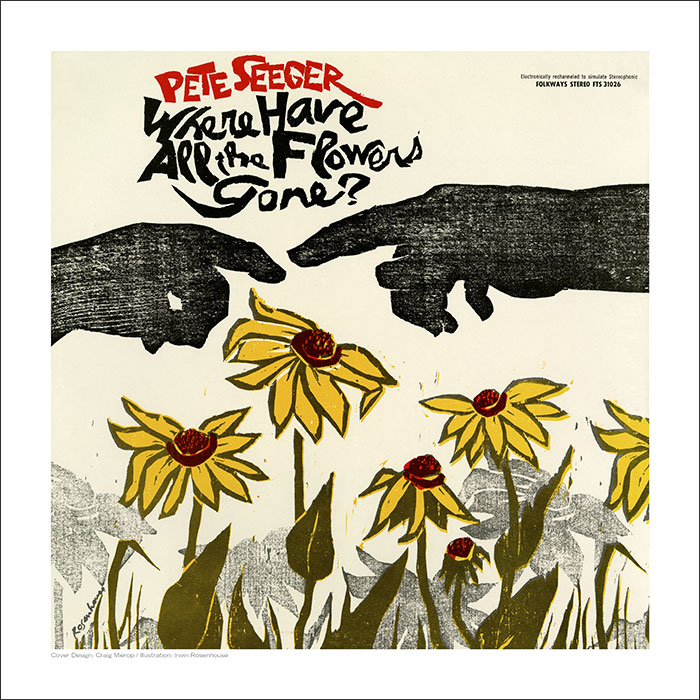 "Where Have All the Flowers Gone?" Pete Seeger. Folksinger, activist, troubadour, and one of the most influential songwriters of all time, Pete performs this stirring version of his iconic 1955 song acapella. So many artists, politicians, and activists have covered this song, including Bernie Sanders.
"Out of The Woods" Nickel Creek. Chris Thile and Sara and Sean Watkins formed this alt-country group, one of my favorites. Sinead Lohan wrote this song. The band made their first performance at a pizza joint in Southern California. LOVE this song plus pizza.
"Tree by The River" Iron & Wine. This band is actually one guy, Sam Beam, from South Carolina. This folkie "tree" song from the album Kiss Each Other Cleanfits our playlist perfectly. You hear Sam's songs on Grey's Anatomyamong other TV shows.
"Flowers Never Bend with The Rainfall" Simon & Garfunkel. A brief, beautiful nugget from the 1966 Parsley, Sage, Rosemary, and Thymealbum. Here you have flowers and herbs.
"Fake Plastic Trees" Radiohead. British alternative rockers led by Thom Yorke, simply one of the best bands ever. This song has something to do with a troubled relationship. For our playlist, it's about trees. "If I could be who you wanted all the time…" LOVE.
And there you have it… 20 "wood, "tree," "flower" songs reminding us we're far from being out of the woods when it comes to COVID. Some advice:
Don't Forget to Disinfect and PLAY THIS MELLOW LIST LOUD!
The Link again: Click here.
Fact Check
I did not play the sitar in the Holyoke High School marching band. I played the accordion. Okay, no, I didn't.
Bernie Sanders did record a version of "Where Have All The Flowers Gone?" I have spared you from that.
LAST WEEK'S POLL QUESTION:
The Temptations' "Don't Look Back" pummeled Elvis Presley's "Suspicious Minds."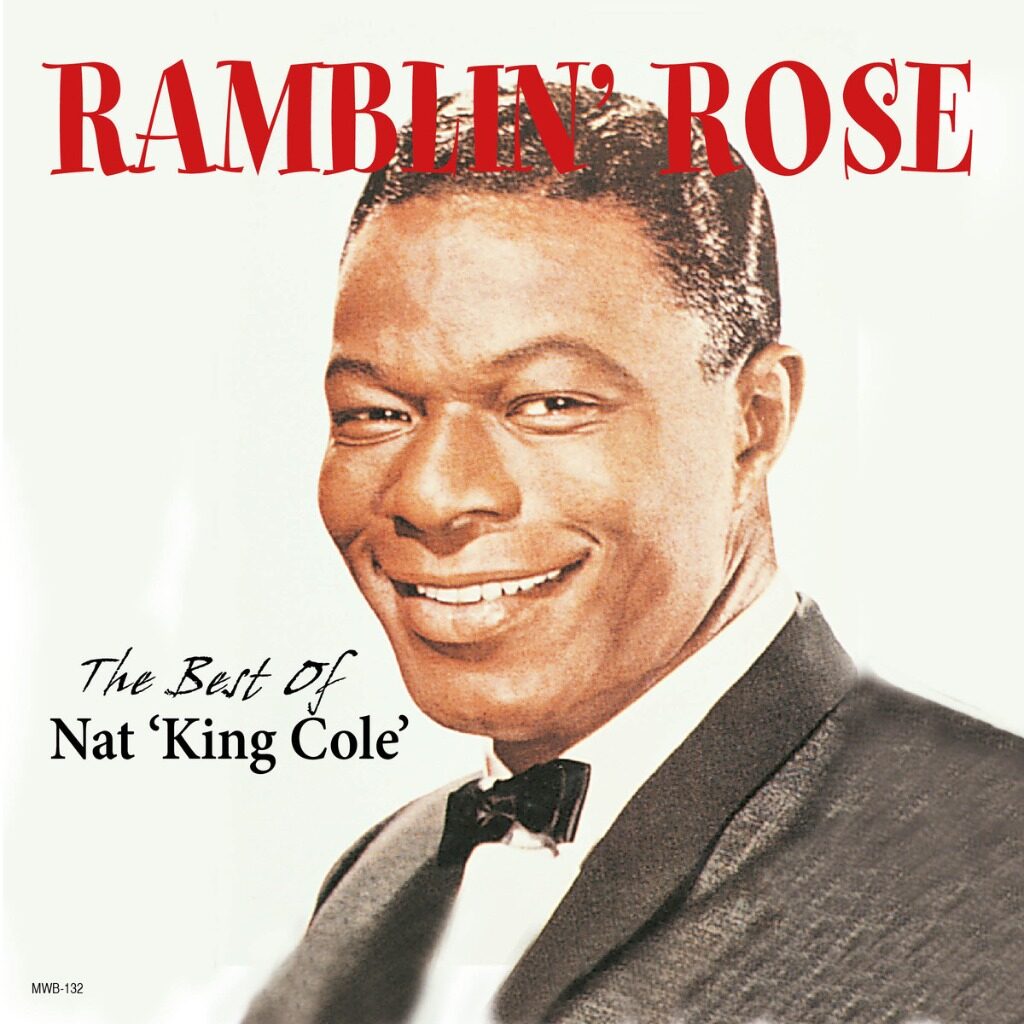 THIS WEEK'S POLL QUESTION:
A rose by any other name: "Ramblin' Rose" by Nat or "Love Is a Rose" by Linda. Who you got?
And that's it for this week.
Enjoy the remains of your summer.
Until next week and thanks,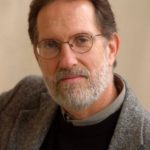 Alan